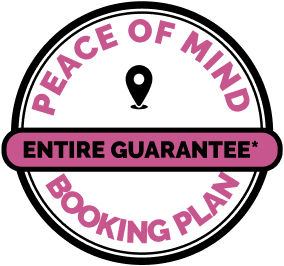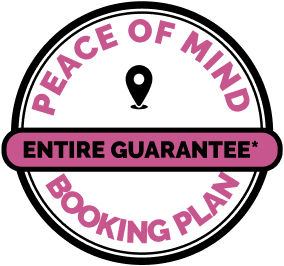 Peace of mind booking plan
Polar Bears Expeditions
(11861)
Churchill, located on the west shores of the incredible Hudson Bay, known as the Polar Bear capital of the world. Do not miss the opportunity to encounter a Polar Bear, truly a once-in-a-lifetime experience!
Canada
Independent Holiday Packages
Highlights
Return flights to Winnipeg Airport
Enjoy a custom-built Arctic Crawler™ tundra vehicle to spot Wildlife
Learn about the local heritage of this remote community
Experience one mile sled ride behind a team of dogs on snow
Churchill is a town for adventurers considering that there are no roads that lead here. Arriving by plane or train are the only ways to get to this remote location on the shores of Hudson Bay. Churchill lodges welcome those seeking once-in-a-lifetime outdoor adventures watching polar bears and also the northern lights, which are visible here up to 300 nights of the year.
Included
2 nights in Winnipeg at the Hilton Airport Suites - 4*
3 nights in Churchill at Lazy Bear Lodge - 4*
Roundtrip chartered or scheduled flights between Winnipeg and Churchill
Taxi vouchers provided between Winnipeg Airport and hotel
Transfers upon arrival and departure in Winnipeg and Churchill
Daily Breakfast
2 Lunches and 1 Dinner as per Itinerary
Cultural and Heritage Tour of the Churchill area
Parks Canada Presentation
2 Arctic Crawler Excursions
Dog Mushing Experience
Guide Services in Churchill
Itsanitaq Museum Tour Availability upon booking confirmation
Luggage handling in Churchill
Opportunity to see the Northern Lights all 3 evenings
Itinerary
Day 1
Winnipeg Airport → Winnipeg
Take a taxi (voucher for this service provided) from Winnipeg Airport to Hilton Airport Suites and check in.
Overnight stay in Winnipeg at the Hilton Airport Suites.
Day 2
Winnipeg→ Churchill
After breakfast, a group transfer will take you to the airport for your flight to Churchill. A Lazy Bear Lodge guide will meet you upon arrival at Churchill Airport and escort you to the lodge. Check in and meet your hosts before resting up for your days of adventure ahead. Dinner provided by Lazy Bear Café in Churchill.
Overnight stay at Lazy Bears Lodge.
After breakfast, board the custom-built Arctic Crawler tundra vehicle, taking you into the Churchill Wildlife Management Area. You will head to the tundra where the bears wait for the winter icepack to freeze on the Hudson Bay. Curious and far from shy, the bears will sometimes come right alongside the vehicles to sneak a peek at their visitors. Lunch (snacks and beverages) aboard the Crawler is included.
Overnight stay at Lazy Bear Lodge.
Today, embark on a Cultural and Heritage Tour of Churchill and the surrounding area where you will be exploring various historic sites. These include Cape Merry, an outside tour of the polar bear holding facility and many other points of interest. In the evening, a dog mushing experience takes you on an a 1 mile (1.6km) sled ride behind a team of dogs on snow, or by wheeled cart if the ground is bare. Since the dogs love to run, either ride will be exhilarating! You will be treated to local stories and learn how the dogs are trained.
Overnight stay at Lazy Bear Lodge.
Day 5
Churchill→ Winnipeg
After breakfast, begin the day with a fascinating Parks Canada Interpretative Presentation, vividly describing the history and geography of the area. Following the presentation, board the Arctic Crawler for a final visit to the kings of the north! Lunch (snacks and beverages) aboard the Crawler is included.
Afterwards, the lodge shuttle takes you to Churchill Airport for your return flight to Winnipeg. Upon arrival in Winnipeg, you' ll be escorted by a charter bus to the Hilton Airport Suites.
Overnight stay in Winnipeg at the Hilton Aiport Suites.
Day 6
Winnipeg → Winnipeg Airport
After breakfast, take a taxi (voucher for this service provided) to Winnipeg International airport for your return flight.

Additional information
Official language
French & English
Local currency
Canadian Dollars
Independent Holiday Package
Independent Holiday Package
Start your holiday when and with who you want! Our Independent Holiday Packages are NOT group tours with set departure dates. Available daily, they are pre-designed, purpose built, packaged itineraries full of memorable experiences delivered by our hand-picked local partners.
5 nights
from
AUD10,054
per person, twin share
Hotel options
Hilton Winnipeg Airport Suites
Winnipeg
Hilton Winnipeg Airport Suites is located at two kilometers from James Armstrong Richardson International Airport via our free shuttle. Local dining, CF Polo Park, and Scotiabank Theatre are a five-minute drive,too. This hotel offers a fitness center, indoor pool, and whirlpool. Enjoy all-day dining and an extensive beer selection at our restaurant and lounge.
Lazy Bear Lodge
Chrurchill
At Lazy Bear Lodge, the thrill of the arctic doesn't end when you return to the Lodge. That's because the Lodge itself is an authentic northern wonder! This is no regular log cabin. The timber was reclaimed from a fire in the boreal forest. Using hand tools, the logs fit together so well as to appear as if they were melted into each other. The windows were recycled from an 1800's Hudson Bay Trading Post, and if you look closely, you'll see the characteristic wave of the old glass.Come inside and feel the warmth of the massive stone fireplace, crafted from a 20,000 pound block of stone and mortar
Important notes
Please note that this product is not part of our flexible booking policy as the supplier terms and conditions apply. Our team will advise of the exact booking conditions at the time of booking.
Please note that the tour schedule is subject to change based on weather or other circumstances beyond the supplier's control.
It is important to bring warm layered clothing such as snug but comfortable fitting windproof outerwear with an attached hood or very warm hat, a pair of ski or wind pants, long underwear, as well as a fleece jacket and/or sweater.
Subscribe now to win a $500 Travel Voucher