Entire Group Journeys
Entire Group Journeys
Entire Group Journeys
Milan Centrale, IT
Pamplona, Spain
Entire Group Journeys
Welcome to Entire Group Journeys, our signature range of escorted tours across Europe. Experience worry-free group travel where every detail is taken care of, allowing you to fully immerse yourself in the best of each destination. Our escorted tours provide convenience, value, and unforgettable experiences. Leave the logistics to our expert team as they handle all arrangements, ensuring a smooth journey. Explore highlights and hidden gems while enjoying special visits to unique events and places. Let us take care of the details while you create lifelong memories. Join us on an extraordinary adventure and discover the best of our destinations with ease.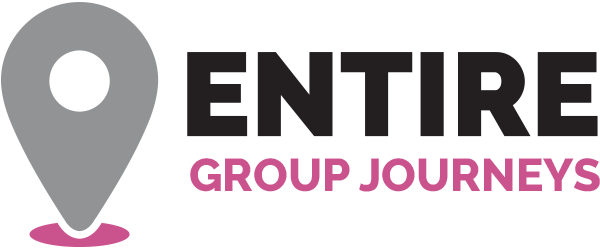 FEATURED ENTIRE GROUP JOURNEYS PACKAGES

WHY TRAVEL WITH US
Guaranteed Departures
Book your journey with peace of mind through our guaranteed departures for all Entire Group Journeys. Once reserved, rest assured that the departure is guaranteed, eliminating worries about cancellations. We provide comprehensive travel insurance, exclusive discounts for children, and 24/7 phone service for support. Relax and create unforgettable memories while we manage the details.
Small Group Sizes
Experience authentic and personalised travel with our small group sizes. With a maximum of 24 people per group, our expert guides provide individual attention and special recommendations. We prioritise high-quality experiences and limit group sizes to ensure excellent service. Our routes are meticulously designed by experienced travellers, offering the best destinations and cultural encounters. Join our community, forge connections, and create lasting memories as you explore the world with us.
Sustainable Travel
We prioritise sustainable travel and believe it creates positive change. Our expert guides are enthusiastic about responsible exploration. Through collaboration with local suppliers and communities, we support the local economy and promote cultural exchange. Traveling in small groups and using eco-friendly minibuses minimizes our environmental impact. We are dedicated to preserving and protecting destinations, creating a meaningful travel experience for you and the local communities. Let us explore the world and have influence together.
English-Only Expert Guides
Our English-speaking expert guides have deep knowledge and passion for the destinations we visit. They go beyond language ability, offering valuable advice, insider tips, and inspiration. We handpick experienced local guides to ensure exceptional service and engagement. With their ability, you gain a deeper understanding of the destination's history, culture, and traditions. Our guides create meaningful connections and supply an immersive experience throughout your journey.
More Adventures
Experience extraordinary adventures that surpass mere sightseeing. Our travel philosophy focuses on providing a deeper understanding of each destination. Through our meticulously designed "Mapping-In-Depth" excursions, you will discover hidden gems and authentic experiences that immerse you in local culture, history, and natural beauty. From breathtaking hikes to engaging with communities, each adventure creates lasting memories. Step off the beaten path, broaden your horizons, and forge a profound connection with the places you visit. Embrace the thrill of authentic exploration with us.
Special Events Included
Experience a unique travel adventure where we go beyond standard city tours to embrace the essence of each destination. Along with handpicked 4-star hotels in city centres, we curate unique events and activities that highlight the cultural richness and vibrant spirit of each location. Our focus on slow travel ensures every moment is meaningful, creating lasting memories. Indulge in unique experiences and embark on a journey that celebrates the art of exploration.
Slower-Paced Itinerary
Experience a slower-paced itinerary where comfort and convenience are prioritised, allowing you to savour every moment. Our carefully chosen 4-star hotels in city centres offer modern amenities and character. Immerse yourself in the charm of each destination as we guide you through leisurely explorations, cultural encounters, and indulgent relaxation. Join us on this unhurried journey of discovery, where you can enjoy every moment and create lasting memories.
Subscribe now for your chance to win
a $500 Travel Voucher
Be the first to hear about our new Holiday Packages