A holiday in Samoa is more than just a tropical island experience. You can immerse yourself in the rich and colourful culture, meet the warm locals, explore magical waterfalls and lush tropical forests. Why not join an exciting adventure tour, or simply relax on pristine beaches.
The warm, friendly culture and breathtaking scenery makes Samoa the perfect Pacific Island destination for your next holiday or quick break.
Samoa is made up of 12 islands, of which just 4 are inhabited. Samoa's 2 main islands are Upolu and Savai'i. The international airport is located on the island of Upolu which is the most visited island in Samoa. You can also get a ferry over to the volcanic island of Savai'i which is much less populated and is renowned for its traditional way of life.
When to visit
As a tropical Pacific Island close to the equator, Samoa's climate is warm and humid all year round, with little variation in temperature but with distinct wet and dry seasons. Samoa's average daytime air temperature throughout the year ranges from 24 to 30 degrees Celsius. The sea temperature is normally in the low 20s, making it perfect for swimming and snorkelling all year round.
Dry Season is May to October - making this the most popular time for visitors.
Wet Season is November to April - might not bring rain every day but a raincoat or umbrella is advised for what can be short but intense thunderstorms. Most of the wet season's rain will fall between December to March, when storms may last for several hours.
In the country's eastern and south-eastern regions, trade winds arrive most afternoons or early evenings for a cooling effect during the hottest part of the day. For areas sheltered from the breeze, visitors may like to adopt the popular Samoan custom of carrying a handmade fan around for relief from the hot afternoons.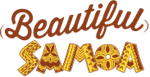 Some popular Samoa Packages
Currency & Banks in Samoa
It is wise to always carry cash in Samoa as not all businesses accept credit card payment.
Cash is also required for visiting beaches and other areas owned by villages, where you will often be asked for a customary fee.
All major foreign currencies can be exchanged in Samoa. Money exchange services are based at Faleolo International Airport, in the capital city Apia, and at some major hotels and resorts.
Currency
Samoa's national currency is the Tala (dollar) and Sene (cent). Prices are displayed using the standard dollar symbol ($), a ST$ for Samoan Tala or WST$ (Western Samoa Tala). Tala is the only currency accepted in Samoa. 100 Sene equals one Tala.
Samoan Tala notes
Samoan sene (cents)
Protocols when entering a Samoan Village or Fale (house)
Visitors who are lucky enough to be invited into a Samoan village or fale (house) may wish to make themselves aware of some of the normal protocols to adhere to. If you are unsure, it is always a good idea to ask the host to guide you through this.
Some basic cultural guidelines in the home include:
Removing shoes before entering the fale
Do not stand if elders are seated
If seated, avoid pointing your toes at others by crossing your legs or, covering your toes with a lavalava (sarong) or mat.
Some basic cultural guidelines in the village include:
Always asks permission before taking photos
Always asks permission to enter a lagoon or bay, which a village may hold customary land rights over. Wait until a local comes along and expect to pay a small entry fee in cash.
Wear modest clothing - women should look to cover knees and shoulders. No swimsuits.
Immunisations:
The World Health Organisation recommends vaccinations for Samoa that are already administered in most western countries:
Hepatitis A, hepatitis B, typhoid, yellow fever, rabies, meningitis, polio, measles, mumps and rubella (MMR), Tdap (tetanus, diphtheria and pertussis), chickenpox, shingles, pneumonia and influenza.
If you are unsure, consult your doctor.
Mosquitoes:
Dengue fever and Chikungunya may be present, and Zika virus is considered a risk. Mosquito nets and insect repellent should be used. Malaria isn't considered a problem in Samoa.
Tap Water:
It is recommend that you drink bottled water, which is easily available and affordable.
Visas:
Visitors to Samoa are currently not required to obtain an entry permit for stays of less than 60 days. Travellers must have a return or onward ticket and passports must be valid for six months or more at the time of entry into the country.
Sundays in Samoa:
In Samoa, Sunday is strictly a day for church, family and rest and most businesses will close. Travelling is permitted, but visitors should behave quietly and move slowly through villages.
All content was correct at time of publication.
Read what we've written on Samoa Travel & Holiday Packages
Subscribe now to win a $500 Travel Voucher