Afu Aau Waterfall, Savai'i | Image Credit: Samoa Tourism Authority
Alofaaga Blowholes in Savai'i | Image Credit: Samoa Tourism Authority
Asaga, Savai'i | Image Credit: Samoa Tourism Authority
Immaculate Conception Cathedral, Apia | Image Credit: Samoa Tourism Authority
Matareva Swimming Hole, Opulo | Image Credit: Samoa Tourism Authority
Roadside Fruit Stall, Savai'i | Image Credit: Samoa Tourism Authority
Sala-Aula Lava Fields | Image Credit: Samoa Tourism Authority
Togitogiga Waterfall | Image Credit: Samoa Tourism Authority
Samoa Travel & Holiday Packages
Samoa offers a journey of discovery, ancient culture and rich history, warm embracing people, delicious local cuisine, endless activities and some of the most beautiful scenery you'll ever see.
Welcome to Samoa! A holiday in Samoa is more than just a tropical island experience. You can immerse yourself in the rich and colourful culture, meet the warm locals, explore magical waterfalls and lush tropical forests. Why not join an exciting adventure tour, or simply relax on pristine beaches.
The warm, friendly culture and breathtaking scenery makes Samoa the perfect Pacific Island destination for your next holiday or quick break.
Samoa is made up of 12 islands, of which just 4 are inhabited. Samoa's 2 main islands are Upolu and Savai'i. The international airport is located on the island of Upolu which is the most visited island in Samoa. You can also get a ferry over to the volcanic island of Savai'i which is much less populated and is renowned for its traditional way of life.
When to visit
As a tropical Pacific Island close to the equator, Samoa's climate is warm and humid all year round, with little variation in temperature but with distinct wet and dry seasons. Samoa's average daytime air temperature throughout the year ranges from 24 to 30 degrees Celsius. The sea temperature is normally in the low 20s, making it perfect for swimming and snorkelling all year round.
Dry Season is May to October - making this the most popular time for visitors.
Wet Season is November to April - might not bring rain every day but a raincoat or umbrella is advised for what can be short but intense thunderstorms. Most of the wet season's rain will fall between December to March, when storms may last for several hours.
In the country's eastern and south-eastern regions, trade winds arrive most afternoons or early evenings for a cooling effect during the hottest part of the day. For areas sheltered from the breeze, visitors may like to adopt the popular Samoan custom of carrying a handmade fan around for relief from the hot afternoons.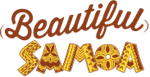 Some popular Samoa Packages
You'll never get bored in Samoa with all the exciting activities you can enjoy.
This small archipelago has a rich culture and hospitable people. The locals are always glad to share with you the Samoan Way. While its beaches are already world-renowned, Samoa offers unique accommodation to beach lovers with its fales. These traditional Samoan houses have no walls and are either built by the beach or overwater, suspended on stilts and platforms.
Literary buffs can visit Vailima, the home of Robert Louis Stevenson, the author of Treasure Island and Kidnapped. See why the late author fell in love with Samoa as you explore this house museum. After a day of relaxing, spice up your trip with an exhilarating tour of the blow holes on the islands.
Enjoy the wonderful beaches and Samoan history and culture when you visit this island paradise.

Must-visit Attractions in Samoa
Despite being a small archipelago, Samoa offers a plethora of attractions and experiences for every traveller.
The Dwarves Cave is a fascinating attraction located in the vicinity of the Paia village. The cave was formed from a volcanic eruption many centuries ago and its most characteristic feature is a long lava tube that stretches at least a mile long.
The Alofaaga Blowholes are located near the outskirts of the Taga village. These natural wonders are volcanic plug holes that eroded over the years and formed into a tube. Be amazed as the water expels and rises hundreds of feet into the air with great speed and power.

Before booking our Samoa holiday deals, it's best to know the kind of weather the islands experience so you can plan your itinerary properly.
Samoa is a tropical country in the Pacific so you can expect a warm and humid climate for most of the year. The most popular time to visit the islands is during its dry season, which runs from May to October. The sea during this time is mildly warm, making it ideal for going to the beach and snorkelling. Travellers are advised to bring protection from the rain during the rest of the year as there can be short but intense thunderstorms.

Known Destinations in ​​Samoa
Our Samoa holiday packages let you explore the many attractions in the country.
Hikers will love the fascinating hiking trails of the O Le Pupu-Pue National Park sprawling across 29 square kilometres. It's your gateway to many stunning sights, including Mt. Fito, Samoa's tallest peak, the Peapea Cave and the majestic Togitogiga Falls.
Discover paradise within a paradise as you sail to the uninhabited island of Namua. Travellers can book day trips or overnight stays in Samoan fales or huts, enjoy swimming in its shallow waters, or snorkel to see the breeding grounds of sea turtles.
Just a short walk from Lake Lanoto'o National Park is the breathtaking Papapapaitai Falls. The cascading falls are 100 metres high and are one of the most stunning views in the South Pacific.

Make the most of our Samoa holiday packages by booking a stay in accommodations that'll make you not want to leave.
Sheraton Aggie Greys Hotel & Bungalows offers different room types for your convenience. You can enjoy spa treatments at the hotel's onsite spa, catch Samoan ceremonies, or watch a fiafia fire dance show while only a few minutes away from Apia, the country's capital.
The Samoan Outrigger Hotel has a strategic location since it's near various popular destinations in the country. The hotel is about 30 minutes from the Faleolo International Airport, an hour drive to Lalomanu Beach and just a little over 5 minutes going to the Robert Louis Stevenson Museum.
Guests can choose from either a private balcony or a self-contained patio when booking a room at Tanoa Tusitala. Take in the majestic views of the lush tropical gardens that envelop the hotel and dine on local dishes to satisfy your appetite.

Samoa is opening its borders in August. Travellers aged 12 years and older must be fully vaccinated with the prescribed doses before entering the country. They must present a legitimate certificate of vaccination that includes essential information, most notably the dates of vaccinations.
Travellers must also submit a negative RT-PCR test result taken within 48 hours of departure and rapid antigen tests within 24 hours before travelling. These must be presented in hard copy upon arrival.
You will be denied boarding if you fail to provide a vaccination certificate, are not fully vaccinated, or have been unable to complete the two-week window period after the second dose.

Only four of the 12 Samoan islands are inhabited, namely Upolu, Savai'i, Apolima and Manono. The best way to travel to the islands is via international airport or seaport going to Upolu island. Savai'i is easily accessible for day-trippers or those looking for a remote place to stay with the ferries with regular trips. Tourists can also ride water taxis to reach the smaller Samoan islands, such as Apolima, Manono, Nu'ulopa and Namu'a.

Currency & Banks in Samoa
It is wise to always carry cash in Samoa as not all businesses accept credit card payment.
Cash is also required for visiting beaches and other areas owned by villages, where you will often be asked for a customary fee.
All major foreign currencies can be exchanged in Samoa. Money exchange services are based at Faleolo International Airport, in the capital city Apia, and at some major hotels and resorts.
Currency
Samoa's national currency is the Tala (dollar) and Sene (cent). Prices are displayed using the standard dollar symbol ($), a ST$ for Samoan Tala or WST$ (Western Samoa Tala). Tala is the only currency accepted in Samoa. 100 Sene equals one Tala.
Samoan Tala notes
Samoan sene (cents)
Protocols when entering a Samoan Village or Fale (house)
Visitors who are lucky enough to be invited into a Samoan village or fale (house) may wish to make themselves aware of some of the normal protocols to adhere to. If you are unsure, it is always a good idea to ask the host to guide you through this.
Some basic cultural guidelines in the home include:
Removing shoes before entering the fale
Do not stand if elders are seated
If seated, avoid pointing your toes at others by crossing your legs or, covering your toes with a lavalava (sarong) or mat.
Some basic cultural guidelines in the village include:
Always asks permission before taking photos
Always asks permission to enter a lagoon or bay, which a village may hold customary land rights over. Wait until a local comes along and expect to pay a small entry fee in cash.
Wear modest clothing - women should look to cover knees and shoulders. No swimsuits.
Immunisations:
The World Health Organisation recommends vaccinations for Samoa that are already administered in most western countries:
Hepatitis A, hepatitis B, typhoid, yellow fever, rabies, meningitis, polio, measles, mumps and rubella (MMR), Tdap (tetanus, diphtheria and pertussis), chickenpox, shingles, pneumonia and influenza.
If you are unsure, consult your doctor.
Mosquitoes:
Dengue fever and Chikungunya may be present, and Zika virus is considered a risk. Mosquito nets and insect repellent should be used. Malaria isn't considered a problem in Samoa.
Tap Water:
It is recommend that you drink bottled water, which is easily available and affordable.
Visas:
Visitors to Samoa are currently not required to obtain an entry permit for stays of less than 60 days. Travellers must have a return or onward ticket and passports must be valid for six months or more at the time of entry into the country.
Sundays in Samoa:
In Samoa, Sunday is strictly a day for church, family and rest and most businesses will close. Travelling is permitted, but visitors should behave quietly and move slowly through villages.
All content was correct at time of publication.

Flying to Samoa
Only four of Samoa's 12 islands are inhabited including Upolu, Savai'i, Apolima, and Manono. International visitors to Samoa will nearly always arrive at either Samoa's international airport or seaport on the island of Upolu. While most visitors will stay on the island of Upolu because of its variety of activities, bars and restaurants, and resorts and accommodation options, there are regular ferries from Upolu to Savai'i which make Savai'i easily accessible for day trippers and those looking for a more remote place to stay. The smaller islands of Apolima, Manono, and even Nu'ulopa and Namu'a can also be reached by smaller water taxis.
In partnership with:
FAQs
Who are Entire Travel Group?
Entire Travel Group is celebrating 50 years of passionately delivering unique and memorable travel experiences. We are an Australian, family owned, award winning business, with a friendly team ready to match your expectations to the perfect holiday package.
Entire Travel Group used to be known by the individual brands shown in the footer of the website. The company has not changed, but we have amalgamated under one brand - Entire Travel Group.
For more details please visit - About Us | Entire Travel Group
What are Entire Travel Group famous for?
Well, put simply - we're famous for building things. We offer an exclusive range of pre-designed, purpose-built, independent holiday packages full of unique and memorable experiences. The packages are delivered by our global network of handpicked suppliers, who also provide on ground travel support to our clients.
Is Entire Travel Group Australian owned and operated?
Entire Travel Group is proudly Australian family owned and operated and as it stands today represents 50 years of experience, progress, and evolution. We proudly support the community with our long-term commitment to many important charity organisations. We were awarded the best operator in our class at the most recent National Travel Industry Awards.
Is Entire Travel Group industry accredited?
Entire Travel Group is ATAS Accredited. ATAS, which stands for AFTA Travel Accreditation Scheme is administered by the Australian Federation of Travel Agents (AFTA). AFTA is the industry body for the Australian retail travel industry. We are also a registered member of the Council of Australian Tour Operators (CATO).
Does Entire Travel Group have industry awards?
Entire Travel Group was awarded "Best Specialty Wholesaler" at the 2019 National Travel Industry Awards (NTIA), which are held annually by the Australian Federation of Travel Agents (AFTA).
The awards recognise quality and excellence in the Australian travel industry. We were extremely honoured to receive this recognition and we will continue to deliver the best service and value to our customers.
Are the Entire Travel Group holiday packages exclusive?
In some cases, we are the sole representative in Australia for the overseas travel operator. In other circumstances the product developed has been exclusively built for Entire Travel Group and can't be found elsewhere.
What's unique about Entire Travel Group Holiday Packages?
They are not group tours with set departures - they are pre-designed, purpose built, independent holiday packages full of unique and memorable experiences.
Our holiday packages have been exclusively built for us in collaboration with our handpicked suppliers, who also offer full on-ground support for the clients.
We are offering unique travel experiences which cannot be found elsewhere.
Many packages include our "Freedom of Choice" options which allow you to tailor the holiday experience. Like a sommelier matching wine to a meal, we have used our experience to carefully select and offer the right experiences in each location.
They include our Peace of Mind Booking Plan.
A wide selection of our packages are compliant with the World Travel & Tourism Council (WTTC) Covid Safe Travels.
What is an independent holiday package?
Our motto for Independent Holiday Packages is start your holiday when and with who you want!
Our Independent Holiday Packages are NOT group tours with set departure dates. Group Tours have specific set departure dates, and of course, you are travelling with unknown passengers in a coach. These tours are great for certain travellers and there are many reputable tour operators providing a wide range of options around the world.
At Entire Travel Group, our focus is Independent Holiday Packages. Available daily, they are pre-designed, purpose built, packaged itineraries full of memorable experiences delivered by our hand-picked local partners.
Our holidays suit every demographic, from couples to singles, to retirees to families and everyone else in between.
Why travel with Entire Travel Group?
Of all the attributes Entire Travel Group offer - we have settled on "Experience" as the one quality we believe adds the most value to our customers. That's how our tagline "When Experience Matters" came to life and encapsulates our business in three words, as experience does matter!
We have been operating for many years and have the experience to determine what sightseeing, duration and accommodation style makes a great itinerary. Our technology is continually enhanced, giving our team the ability to provide a great customer service experience. Our relationship with our operators is extremely strong, which ensures we are confident of the travel experience and on ground support for our clients.
For more details please visit - About Us | Entire Travel Group
How does the Peace of Mind Booking Plan work?
Our Peace of Mind Booking Plan allows you to book with confidence in the new international travel environment. With low deposits, a cooling off period and a flexibility period where you can cancel and rebook later, we really do have you covered.
For more details please visit - Peace of Mind Booking Plan | Entire Travel Group
Is there a cooling-off period?
Look for packages with our Peace of Mind Booking Plan logo on the website.
We understand that occasionally plans may change, so we give you the confidence to proceed with a cooling off period.
You may cancel for any reason within 7 days, where you will receive a 100% refund of your $100 per person deposit.
For more details please visit - Peace of Mind Booking Plan | Entire Travel Group
What is Freedom of Choice?
At Entire Travel Group we understand that our customers have their own personal tastes and interests - so throughout our packages look for "Freedom of Choice" which gives you the ability to tailor your holiday from the various experiences offered on selected days. Like a sommelier matching wine to a meal, we have used our experience to carefully select and offer the right experiences in each location.
The Freedom of Choice options are included in the package price, and the price remains the same regardless of the choice you make on each day.
For more details please visit - Freedom of Choice | Entire Travel Group
Do Freedom of Choice options cost extra?
Our Freedom of Choice program offers flexibility, by allowing you to choose from different options on pre-selected days in the itinerary.
Our per person price includes one tour on each Freedom of Choice day in the itinerary.
The price of the package remains the same regardless of the choice you make on each day.
What is the Safe Travels program?
This specially designed program allows travellers to recognise governments and companies around the world who have adopted health and hygiene global standardised protocols, so consumers can experience "Safe Travels".
For more details please visit - Safe Travels Stamp | Entire Travel Group
Book Now offers you the ability to make a reservation on our website for Holiday Packages that include our Peace of Mind Booking Plan. But it's not just a static offer – you have complete flexibility from travel dates, passenger numbers, single supplements, room upgrades, optional extras, flexible booking terms and more.
What happens after Book Now?
Our team will contact our overseas suppliers and confirm all arrangements.
A Confirmation from our reservation system will be sent in the coming days.
The Booking Number on this confirmation supersedes the website reference.
What forms of payment can be used at Entire Travel Group?
To confirm a booking using our on-line Book Now process, a credit card must be used to pay the refundable deposit.
For additional payments on the booking, Entire Travel Group supports bank transfer, credit card, TravelPay B2B, PaymentGate.
For further details please visit our Payments page.
How secure is the Entire Travel Group's on-line payment portal?
Entire Travel Group have partnered with TravelPay to ensure secure on-line credit card payments.
TravelPay is a level 1 PCI DSS compliant, which gives you peace of mind that your payment card data is in safe hands.
Entire Travel Group does not store any credit card information.
For more details please visit - Security and Compliance - TravelPay
Can you book my international airfares?
On some Islands Holiday Packages (e.g. Fiji), it is practical to include flights, so where we have done this it is indicated by the plane icon.
However, on the majority of our Holiday Packages, we do not include international flights.
We found that many customers may prefer to:
Travel on a specific airline of their choice
Have the flexibility to book flights with Frequent Flyer points
Select flight dates that may be different to our Holiday Package start/end dates
Use a Travel Credit already held with the airline
Use their travel agent for this service
We are able to assist with flights on any Holiday Package, so please just notify us during the Book Now process or contact our team.
Why do some packages not offer the ability to Book Now on the website?
If a package on our website does not include our Peace of Mind Booking Plan, it will not be available to Book Now.
Due to the boutique nature and limited capacity of some travel experiences offered, they have strict payment and cancellation policies. (e.g., a remote bear lodge in Canada with only a few cabins).
Although technically possible, we have decided that it is impractical for us to try and sell these type of travel services on-line. We believe it is important that such product is discussed, so that we can ensure these strict payment and cancellation policies are understood before we proceed with a booking.
For such product we may act as an agent only for the principal suppliers. Where we act as agent, your contract for the delivery of travel arrangements will be with the principal supplier and will be subject to their Booking Conditions.
We will advise you prior to confirming your booking if we are acting as agent and we will confirm the details of the principal supplier. Our responsibility to you where we sell travel arrangements as agent for the supplier is specified in the 'Responsibility' section of our Booking Conditions.
Should I take travel insurance?
Travel insurance is strongly recommended. During the Book Now process please confirm you require assistance, and our team will be in contact with you.
What should I do before travelling?
Before you travel it is your responsibility to ensure you have the appropriate documentation including visas. If you are travelling on a passport other than Australian or New Zealand, you will require a permit to re-enter Australia. It is your responsibility as the traveller and/or travel booker to meet all government entry requirements.
For more information please visit - Before you travel | Entire Travel Group
How does a Travel Agent make a booking?
Please visit the Entire Travel Group's Agent Portal. We are here to support our industry partners with a range of informative updates, marketing collateral for campaigns and a reward & recognition program.
How do I start a Booking?
On any page that has Book Now simply follow the booking process.
You must select the Travel Agent tick box and provide correct details.
To confirm a booking only the refundable deposit is required.
An agency credit card must be used for this initial payment.
How do I contact Entire Travel Group?
Read what we've written on Samoa Travel & Holiday Packages
Subscribe now for your chance to win
a $500 Travel Voucher
Be the first to hear about our new Holiday Packages