Posted by on 20 Sep 2022
Samoa is a small archipelago located in the central South Pacific. It is the ideal destination for travellers looking for both thrilling activities and a laid-back atmosphere. Even if the Samoan islands are small, you'll never run out of things to do here to make the most of your holiday.
We've created a list to make sure you don't miss out on some of the best things this Polynesian island country has to offer.
Exciting Activities to Do in Samoa
Lounge at Lalomanu Beach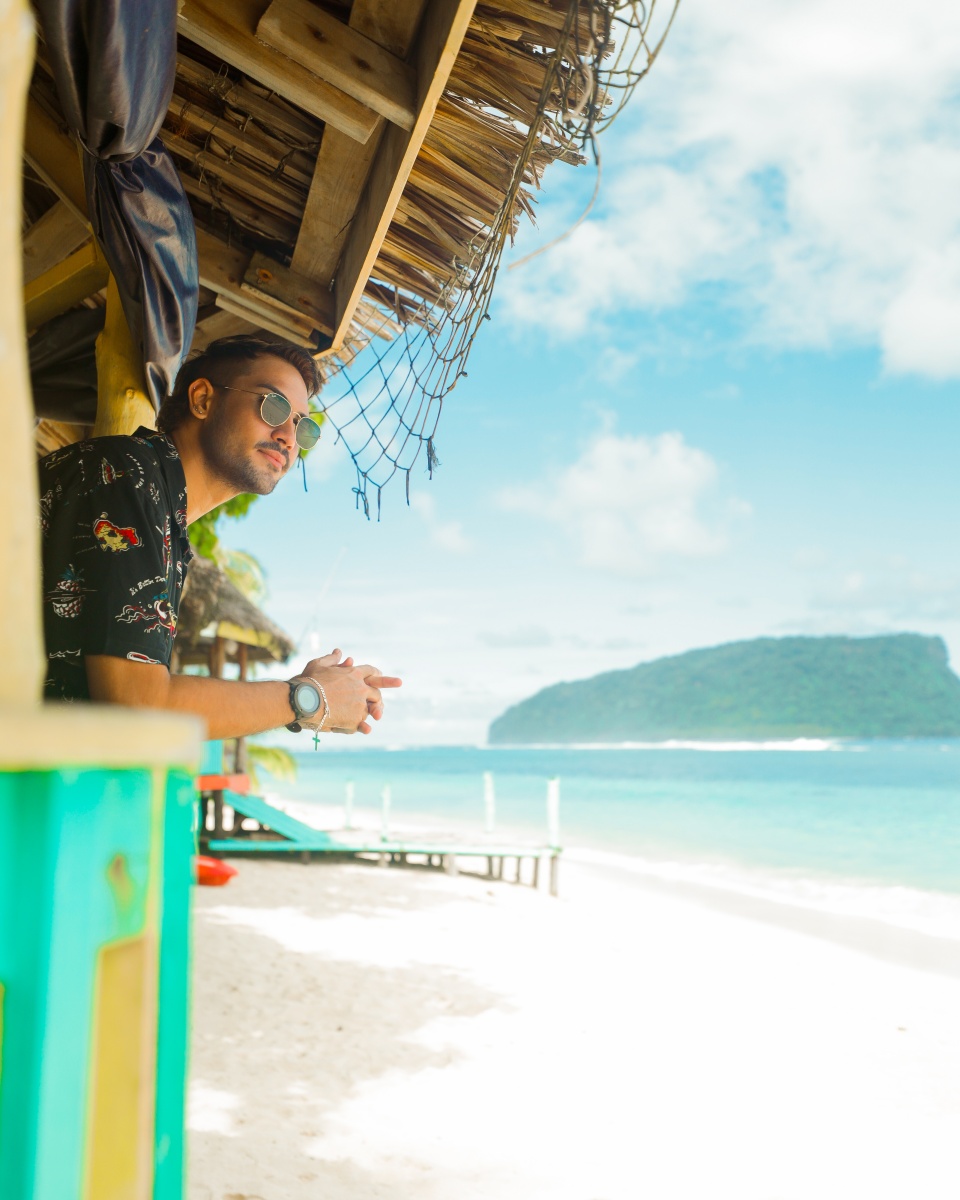 Lalomanu Beach in Samoa. Photo courtesy of Samoa Tourism Authority
A crowd favourite for travellers and locals alike, Lalomanu Beach is lined with brightly-coloured fales (traditional thatched structures) and lush palm trees. This idyllic spot is great for sunbathing and taking a dip in calm azure waters. The surrounding lagoon is a treat for snorkelers and divers as they can explore the protected marine reserve and get up close with diverse aquatic life.
Lalomanu Beach is perfect for couples looking for a romantic getaway or anyone who's looking to recharge. Spend a night in an open-air huts and fall asleep to the sound of waves on the shore.
Attend a Fiafia Night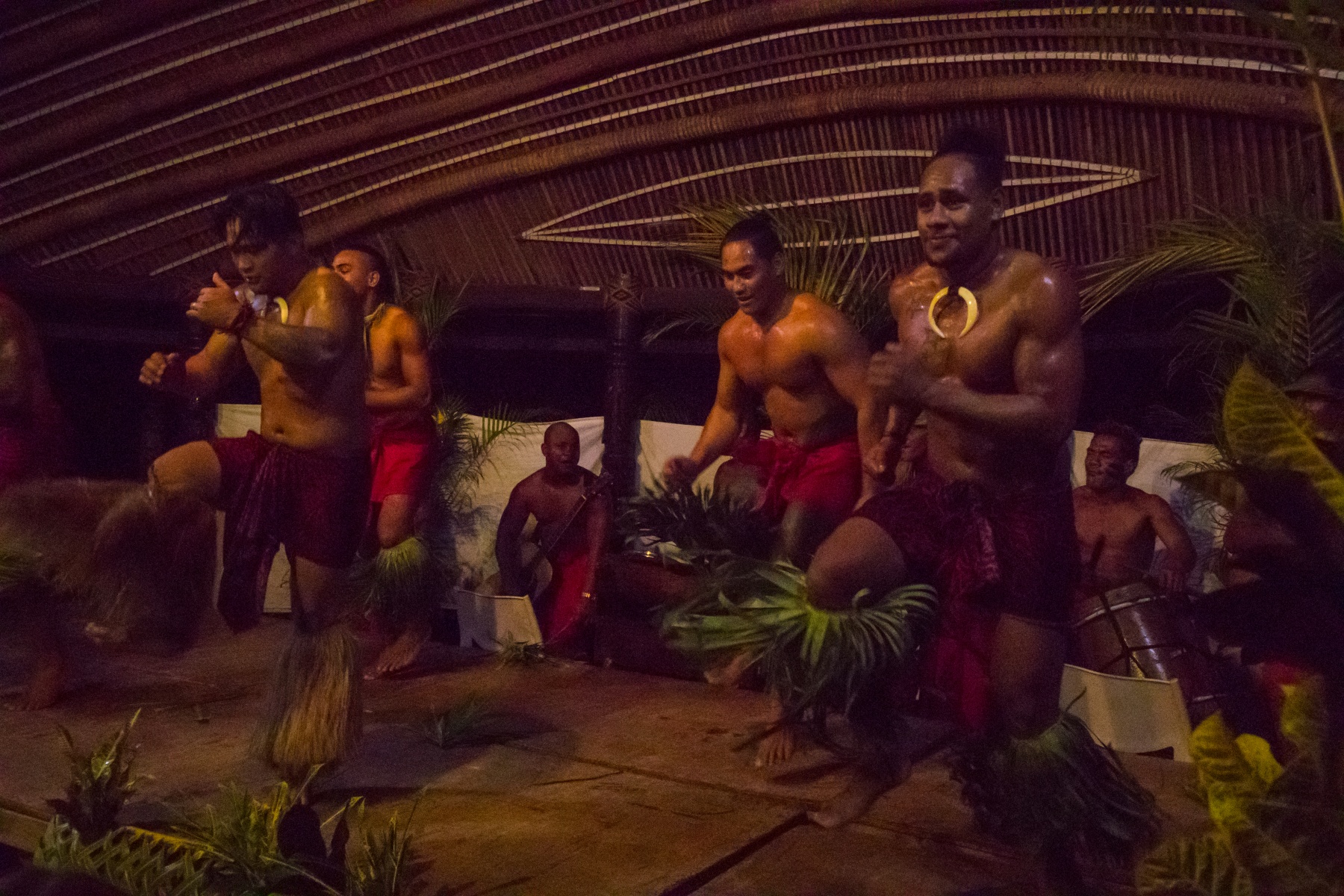 Fiafia night, a social gathering in Samoa. Photo courtesy of Samoa Tourism Authority
Some hotels in Samoa offer weekly Fiafia Nights or traditional social gatherings. Fiafias are a great way to know and enjoy Samoan culture. You can participate in these nightly festivities full of traditional food, music, dances and other performances.
A Samoan Fiafia starts slow and elegant with women doing the siva dance. It picks up the pace with spectacular and energetic fa'ataupati performances and fire dancing. The night ends with a taualaga where guests are encouraged to join in and dance the night away.
Witness the spectacular Alofaaga blowholes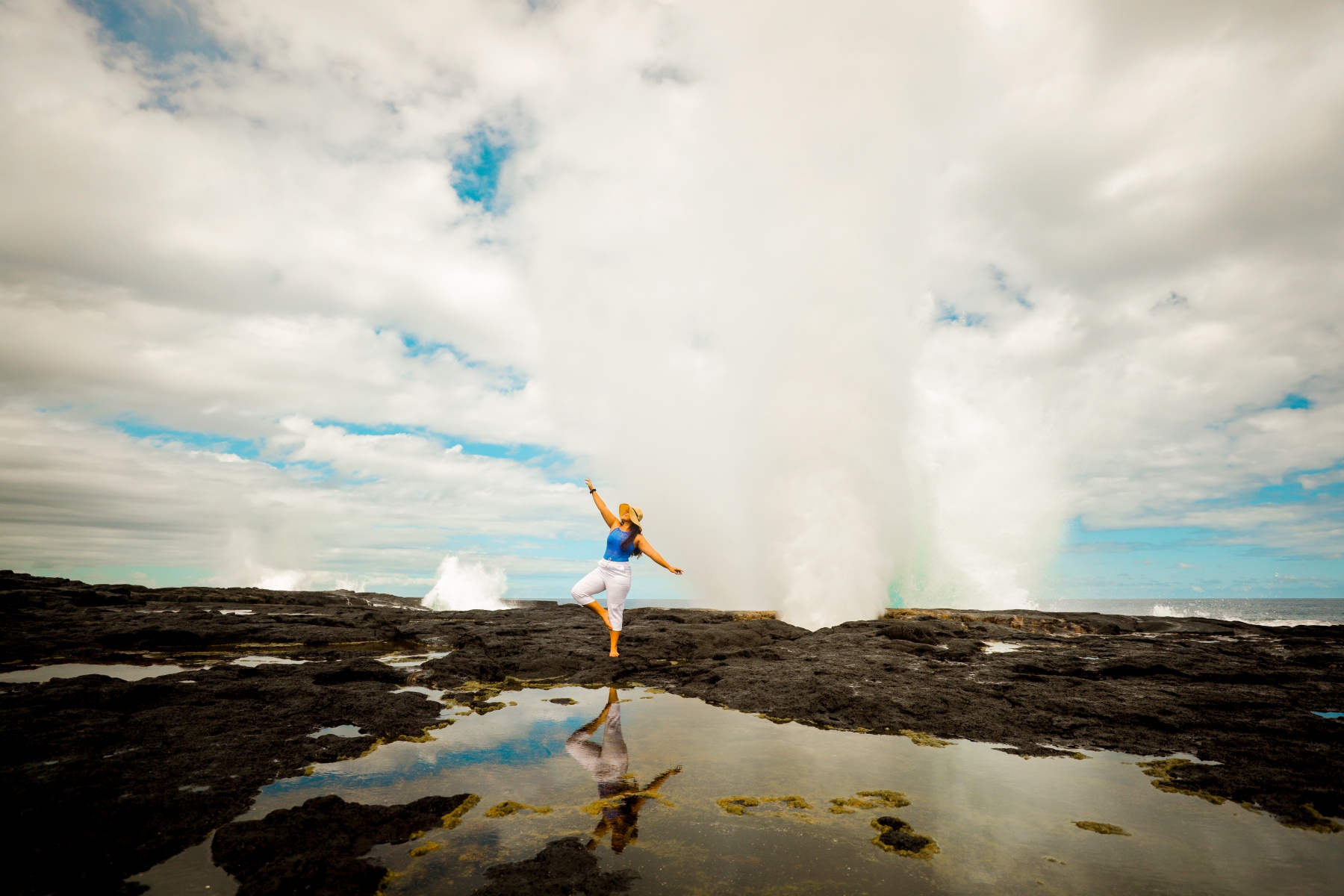 Alofaaga blowholes in Savai'i, Samoa. Photo courtesy of Samoa Tourism Authority
The island of Savai'i is home to Samoa's most remarkable natural attractions, including the impressive Alofaaga blowholes. These blowholes were formed from previous lava flows that created tubes in the volcanic rock. As waves hit, the water fills and rushes up the tubes, creating pressure that jets the water into the sky. The locals also toss in an old coconut just before the waves hit, causing it to project into the air. Always be on the lookout for falling coconuts!
Sample authentic local cuisine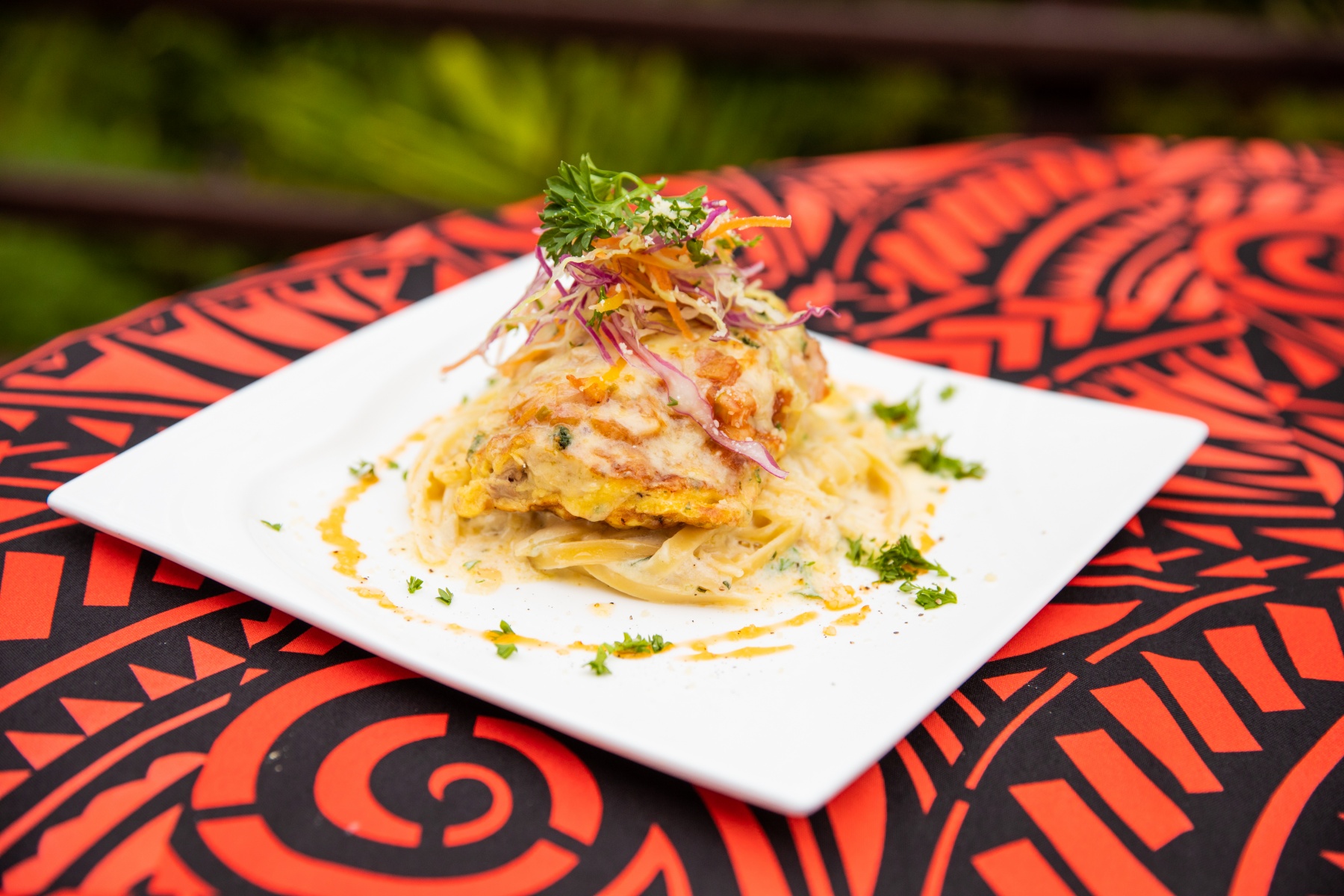 A local dish at Amoa Resort, Samoa. Photo courtesy of Samoa Tourism Authority
There are many dishes you can try in Samoa that you won't find or taste anywhere else. You can start your gastronomic adventure by trying out different seafood caught fresh daily from the surrounding oceans and enjoy handpicked produce from Samoa's expansive plantations.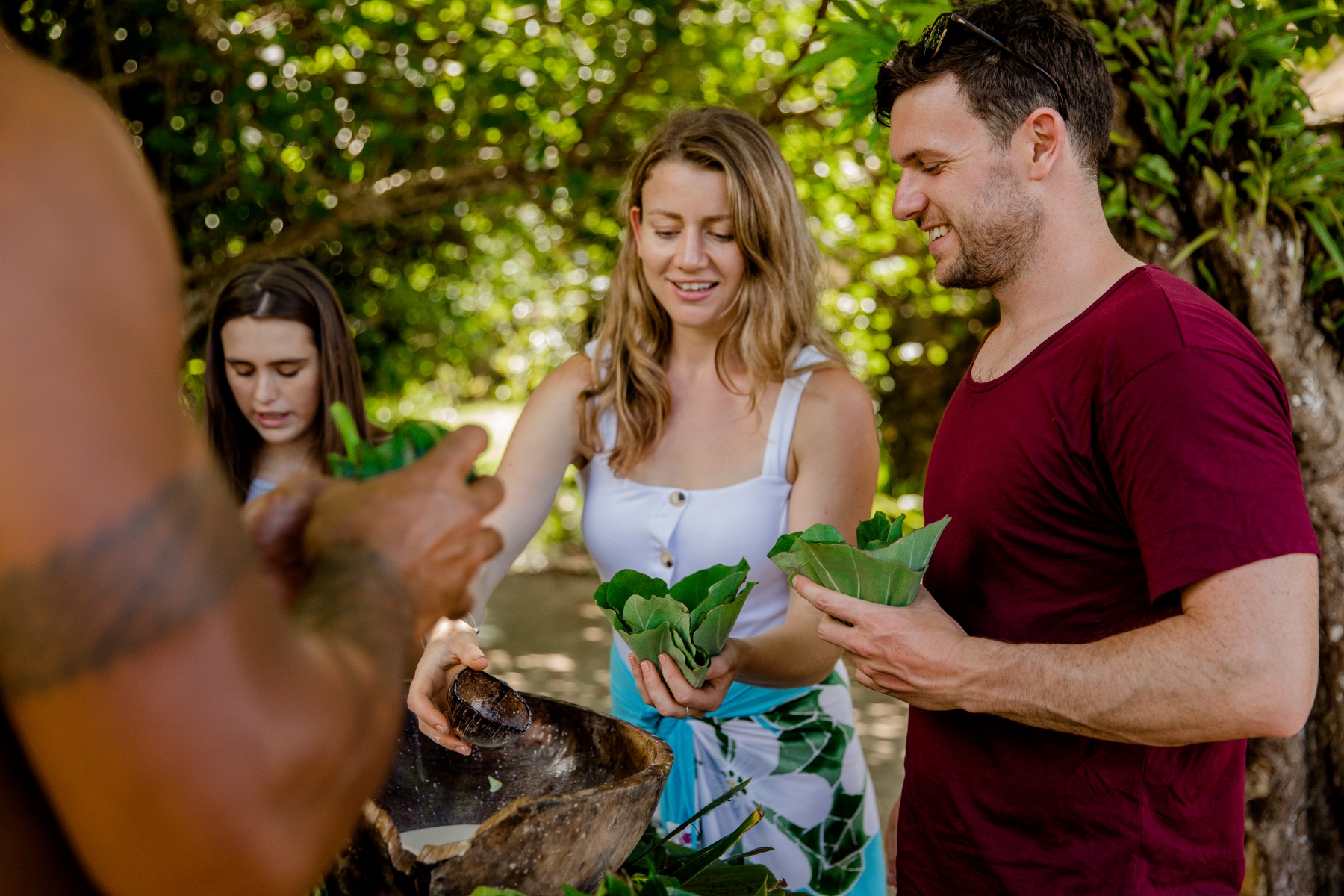 Tourists sampling Samoan delicacies. Photo courtesy of Samoa Tourism Authority
One of the signature dishes you should try on your next holiday visit is oka, a Samoan raw fish dish marinated in citrus and coconut milk. We also recommend palusami, a dish made up of corned beef or mutton wrapped in taro leaves. It is then mixed with coconut cream and other ingredients before being cooked in an underground oven called umu. You'll never get tired of the many Samoan delicacies that you get to taste during your visit and will instead leave your appetite wanting for more.
Ride the big waves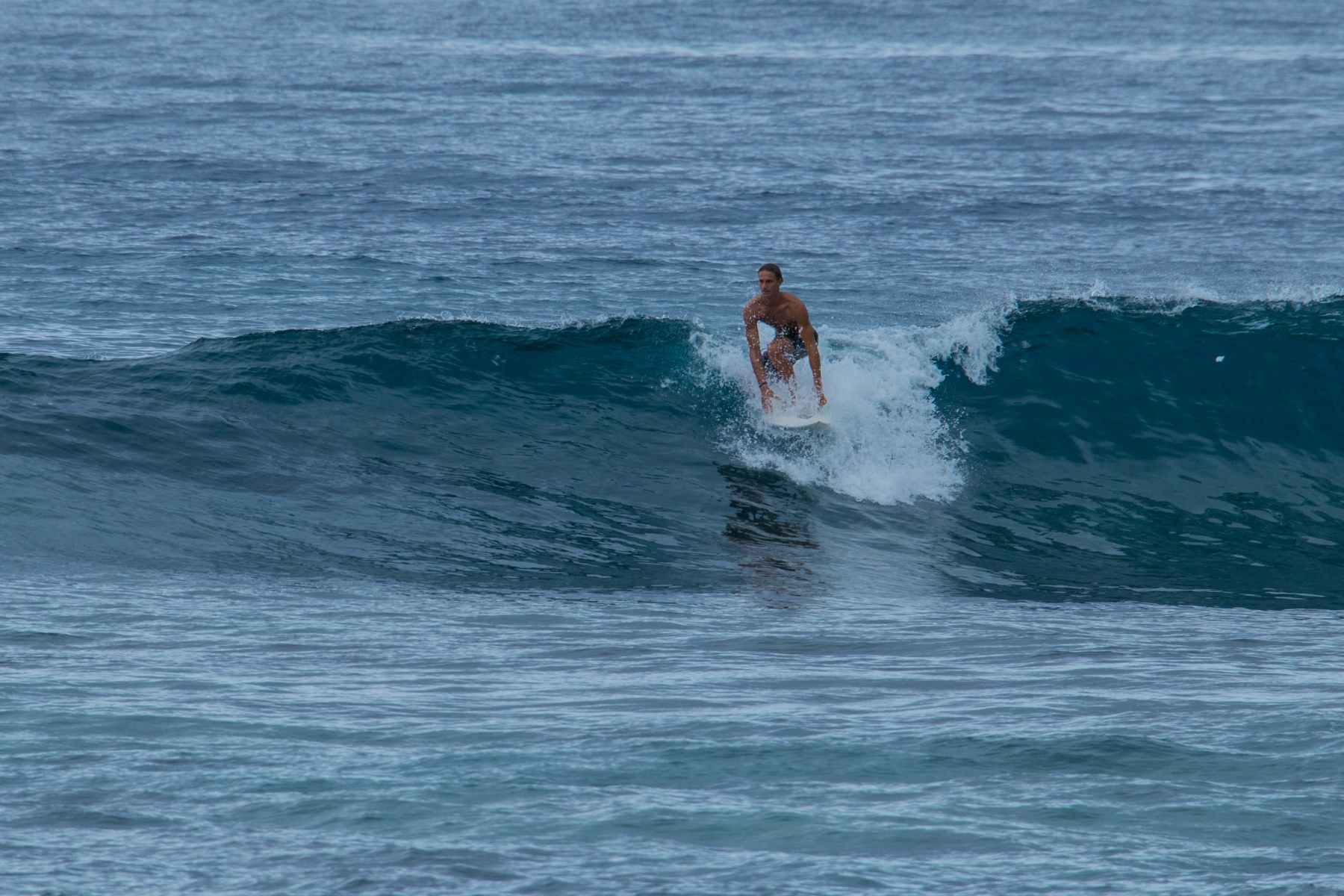 Surf spot at Savai'i, Samoa. Photo courtesy of Samoa Tourism Authority
Samoa has over 30 world-class surf breaks, making it a surfer's paradise. The waves here are much more challenging, which is why seasoned surfers make Samoa one of their dream destinations.
The country has various surfing hot spots scattered around its different regions. For instance, Savai'i has Lano and Ananao Beach in the southwest. Head up north to experience the adrenaline-pumping waves of Manase and Fagamalo or the different surf spots of Upolu that stretches from Matautu to Matatufu and Apia.
Samoa is the ideal place to enjoy the waves without the crowd flocking the beaches and waters. We recommend getting a local surf guide to know where to bring your surfboard next.
Discover Samoa's hidden underwater paradise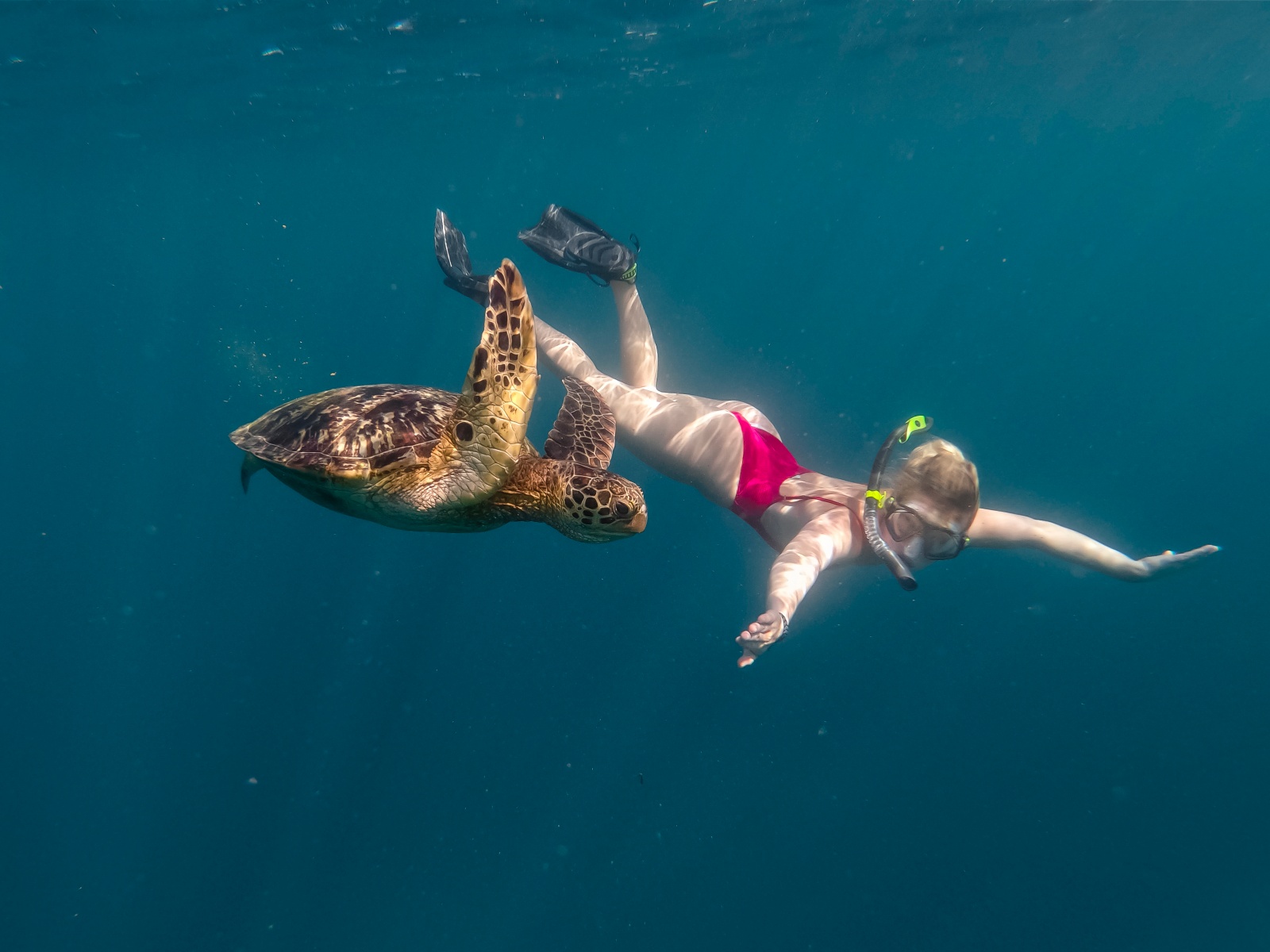 Swimming with turtles in Samoa. Photo courtesy of Samoa Tourism Authority
Apart from the wild waves of Samoan waters, the country is also home to some pristine diving spots and marine reserves you can't find anywhere else. Explore the colourful coral as you dive and discover the mysterious and beautiful underwater world of Samoa. Some famous diving spots include the waters of Manase Beach, Falealupo and Satuiatua. If you're lucky, you can spot sharks, spinner dolphins, stingrays and even the elusive green turtle.
Shop at local markets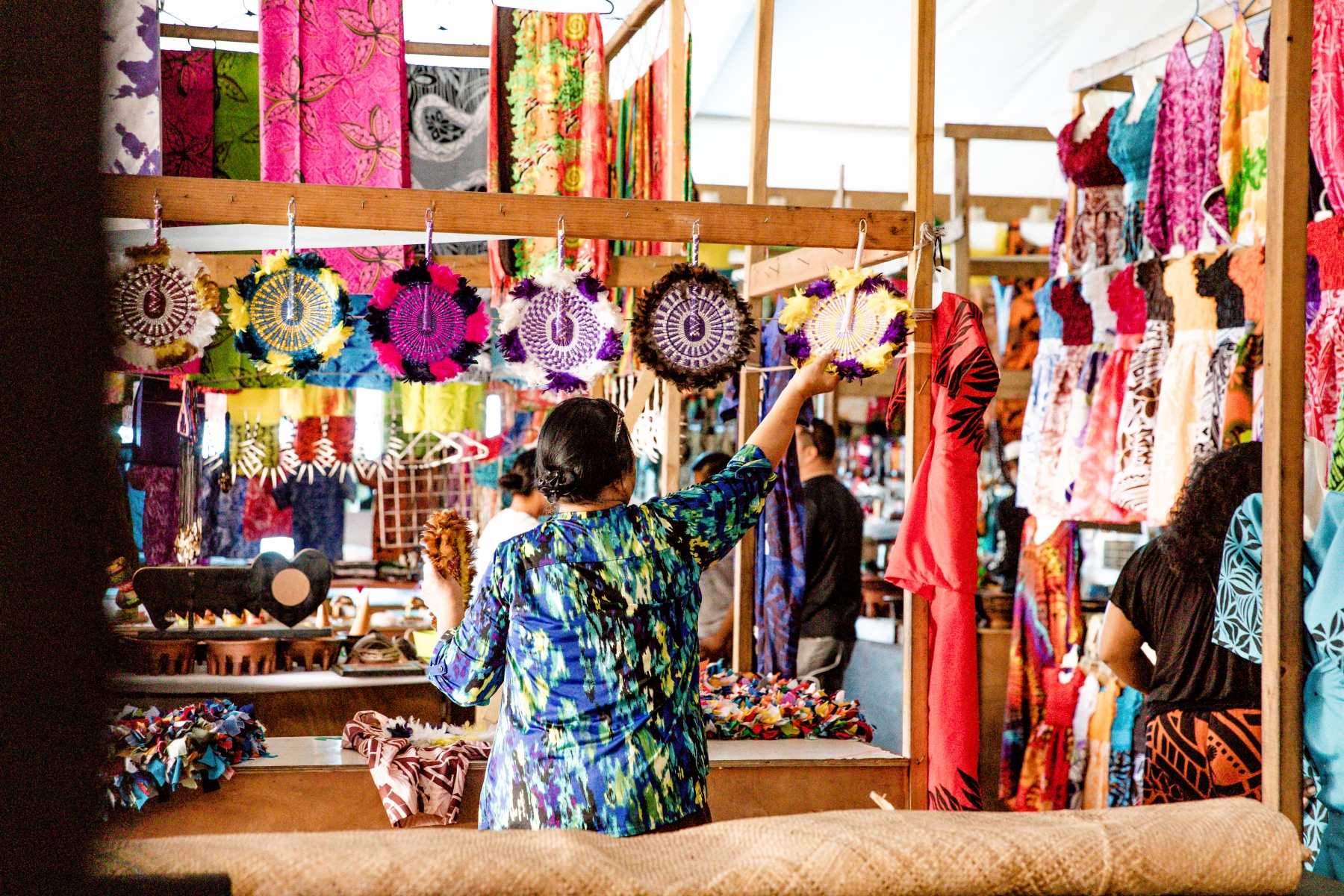 Shopping at a craft market in Samoa. Photo courtesy of Samoa Tourism Authority
Nothing beats wandering the local markets when you're visiting another country, as shopping also lets you learn more about its culture. You can find small stalls around Samoa that offer locally made souvenirs, delicacies, clothes, and other novelty items.
You can start at Salelologa New Market in Savai'i, which sells local produce and wooden sculptures. You can also go to the Savalalo Flea Market at Apia and find different ava bowls, intricately woven pandanus mats and sarongs called lavalava around this outdoor bazaar.
Attend a festival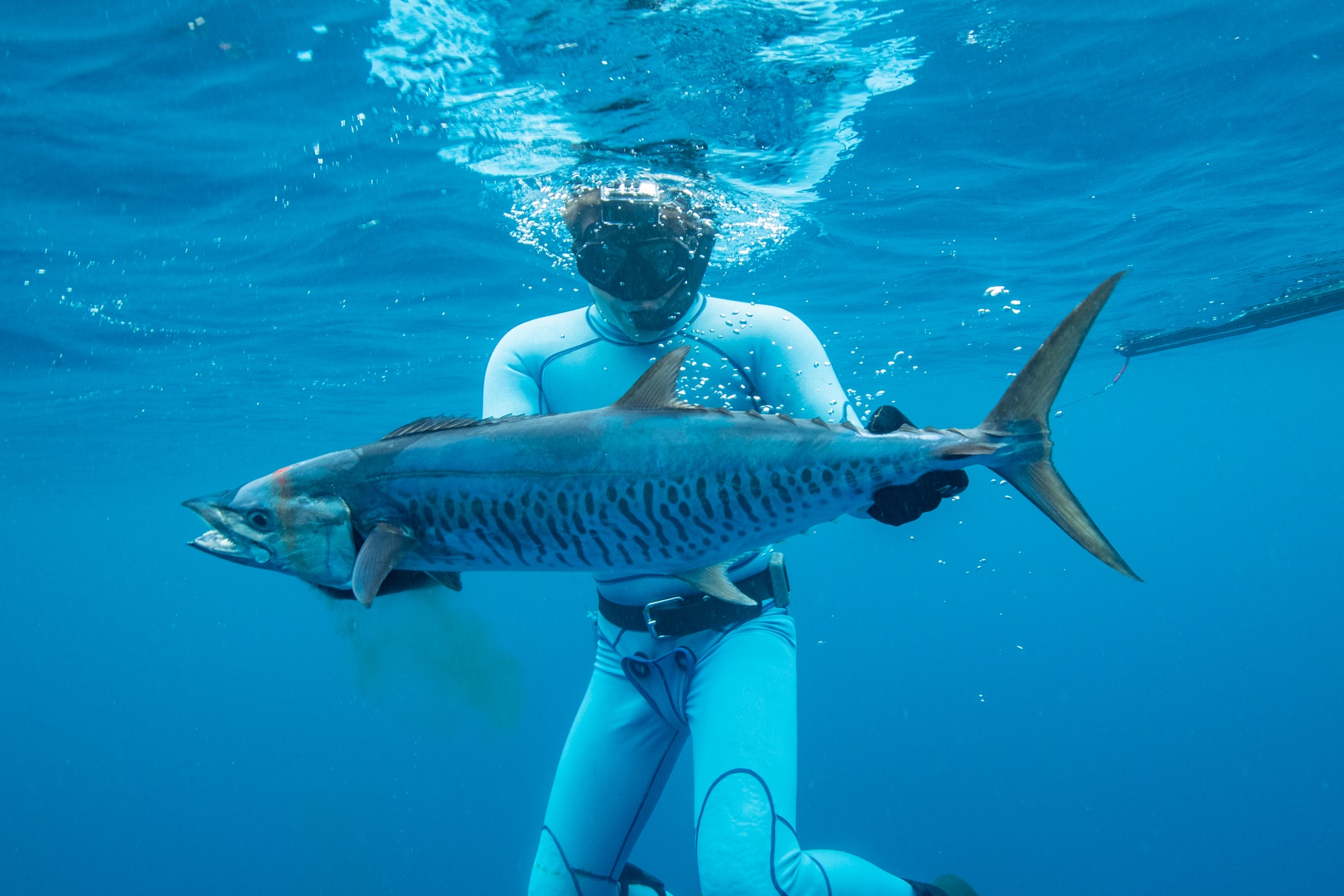 Game Fishing tournament in Samoa. Photo courtesy of Samoa Tourism Authority
Samoans celebrate different festivals like religious, sporting, and cultural events throughout the year. If you choose to go to Samoa in September, you can attend the Teuila Festival, which lasts for several days. This event showcases fascinating dance performances, cook-offs, canoe racing and more.
Apart from the Teuila Festival, you can also watch the International Game Fishing tournament in May, Fautasi Outrigger Canoe in June and Tafesilafa'i Festival in August.
Walk on lava fields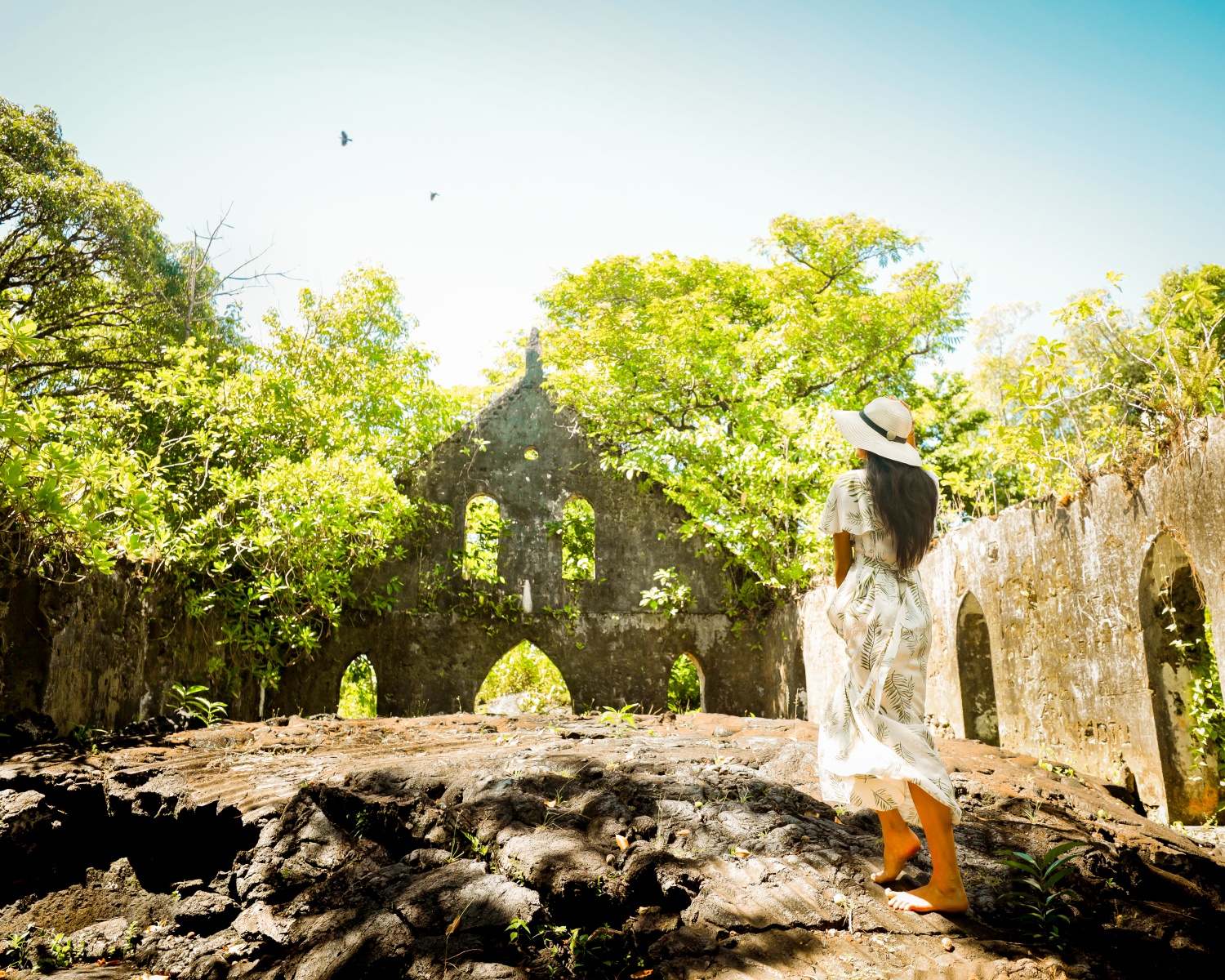 Remnants of a church in the Saleaula lava fields. Photo courtesy of Samoa Tourism Authority
One of the more unique places you can go to in Samoa is the Saleaula lava fields. These are the remains of the Mt. Matavanu volcanic eruption in the early 1900s. The fields spread across 50 square kilometres of land that consisted of five villages and ruined churches that you can still see today. Despite the dark landscape from the eruption, the lava fields have many grassy patches that are perfect picnic spots.
Make your way to inland waterfalls
center
The breathtaking Fuipisia Falls in Samoa. Photo courtesy of Samoa Tourism Authority
Some of the marvellous waterfalls in Samoa require travelling through various obstacles before you can see their awe-inspiring beauty. They cascade, form rivers and make their way to the ocean that surrounds the country.
The 55-metre Fuipisia Falls hides amidst a thick jungle, making the trek challenging. However, the view of cliff tops, the sound of whistling birds and the cool air above the canopy will make the trek worth it.
Make the Most of Your Samoan Holiday
These are just a few exciting things to do in Samoa. Every activity gives you different activities and more appreciation of the rich history and culture of Samoa and its people. Make the most of our Samoa holiday deals and include these activities in your to-do list.