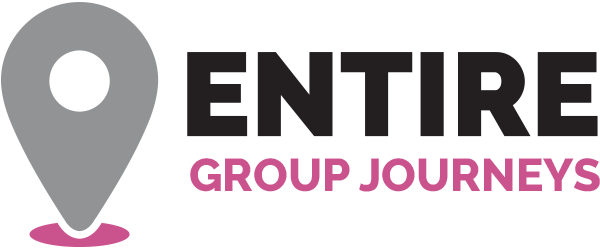 Welcome to Entire Group Journeys, our signature range of group travel experiences with Guaranteed Departures. Our escorted tours are designed to offer the utmost convenience, exceptional value, and unforgettable moments that last forever. All tours include our industry leading Peace of Mind Booking Plan.
Our dedicated team of experts handle all the details. The carefully crafted itineraries are curated to include the most captivating highlights. Explore hidden gems while enjoying special visits to unique events and places. Let us take care of everything while travellers create lifelong memories. Entire Group Journeys are extraordinary adventures that showcase the rich cultural heritage, stunning landscapes, and vibrant local traditions across our exciting range of destinations.

Featured Entire Group Journeys Packages

WHY TRAVEL WITH US
Guaranteed Departures
Book your journey with peace of mind through our guaranteed departures for all Entire Group Journeys. Once reserved, rest assured that the departure is guaranteed, eliminating worries about cancellations. We provide comprehensive travel insurance, exclusive discounts for children, and 24/7 phone service for support. Relax and create unforgettable memories while we manage the details.
Small Group Sizes
Experience authentic and personalised travel with our small group sizes. With a maximum of 24 people per group, our expert guides provide individual attention and special recommendations. We prioritise high-quality experiences and limit group sizes to ensure excellent service. Our routes are meticulously designed by experienced travellers, offering the best destinations and cultural encounters. Join our community, forge connections, and create lasting memories as you explore the world with us.
Sustainable Travel
We prioritise sustainable travel and believe it creates positive change. Our expert guides are enthusiastic about responsible exploration. Through collaboration with local suppliers and communities, we support the local economy and promote cultural exchange. Traveling in small groups and using eco-friendly minibuses minimizes our environmental impact. We are dedicated to preserving and protecting destinations, creating a meaningful travel experience for you and the local communities. Let us explore the world and have influence together.
English-Only Expert Guides
Our English-speaking expert guides have deep knowledge and passion for the destinations we visit. They go beyond language ability, offering valuable advice, insider tips, and inspiration. We handpick experienced local guides to ensure exceptional service and engagement. With their ability, you gain a deeper understanding of the destination's history, culture, and traditions. Our guides create meaningful connections and supply an immersive experience throughout your journey.
City-Centre Quality Hotels
When you embark on an Entire Group Journey, you're not just travelling - you're experiencing a world of luxury and convenience! One of the standout features that sets our journeys apart is our unwavering commitment to providing you with the utmost comfort and accessibility. You can always expect to find 4 to 5-star hotels strategically nestled in the heart of every destination on our itineraries.
Special Events Included
Experience a unique travel adventure where we go beyond standard city tours to embrace the essence of each destination. Along with handpicked 4-star hotels in city centres, we curate unique events and activities that highlight the cultural richness and vibrant spirit of each location. Our focus on slow travel ensures every moment is meaningful, creating lasting memories. Indulge in unique experiences and embark on a journey that celebrates the art of exploration.
Slower-Paced Itinerary
Experience a slower-paced itinerary where comfort and convenience are prioritised, allowing you to savour every moment. Our carefully chosen 4-star hotels in city centres offer modern amenities and character. Immerse yourself in the charm of each destination as we guide you through leisurely explorations, cultural encounters, and indulgent relaxation. Join us on this unhurried journey of discovery, where you can enjoy every moment and create lasting memories.
Are the Group Journeys guaranteed departures?
Yes, all departures are guaranteed with a maximum of 24 passengers (subject to availability).
Is there a minimum requirement for the number of passengers?
No, there is no minimum passenger requirement.
What size is the Coach on Group Journeys?
The coach used for Group Journeys is typically a 28-seater minibus with a maximum of 24 passengers.
What amenities and features can passengers expect on the Coach?
The 28-seater minibuses are equipped with tables at the back, providing a comfortable lounge area. Additionally, each minibus is equipped with restroom facilities for the convenience of our passengers. Complimentary WIFI services are also offered on board, enabling passengers to remain connected and access the internet while traveling.
Which standard hotels are included in these Group Journeys?
We provide accommodations in 4-star hotels, and in select cities, 5-star hotels situated in the city center, accompanied by comprehensive buffet breakfasts. For further details, please consult the inclusions specified on each Group Journey.
Is it possible to add Pre-&-Post-tour accommodation for the scheduled dates?
If you would like to enquire about the possibility of extending your stay before or after the tour, please do not hesitate to contact us at groups@entiretravel.com.au.
What are "Journeys In-Depth" options?
These "Journeys In-Depth" are optional excursions that can be added to your itinerary for an additional cost, tailored to enhance your overall experience according to your specific preferences.
Is it possible to pre-book the "Journeys In-Depth" options in advance?
Unfortunately, "Journeys In-Depth" options can only be coordinated on-site with the assistance of your designated Tour Director. This will allow you the opportunity to customize your journey based on your specific preferences.
Is it possible to combine Group Journeys?
Certainly. You have the opportunity to connect different Group Journeys together. Alternatively, you may explore our Connecting Journeys, where we offer suggestions for the most appropriate combination of countries and experiences.
Are there any baggage restrictions?
Passengers are allowed to bring one piece of luggage weighing a maximum of 20kg on the tour. Additionally, passengers are permitted to bring one small personal bag.
Subscribe now for your chance to win
a $500 Travel Voucher
Be the first to hear about our new Holiday Packages