Self Drive Canal Cruising
Self-drive canal boating is the ideal way to discover the charm and mystery of hidden regional provinces. Cruise through peaceful countryside, past tempting vineyards and historic villages where tiny medieval churches, ancient chateaux, quaint markets and small local restaurants will offer you an endless stream of new experiences and delights.
Laid-back isles and seaside canals provide a tranquil setting for some quiet times. Canals thread inland to intriguing cities and towns, following ancient routes and ready for you to explore at your own pace. You have the freedom to stop whenever and mostly wherever you please. Half the fun on a self-drive canal boat is stepping off your boat and cycle along the tow paths.
Suggested Regions and ROUTES
Most regions in France offer a great one-way cruise itinerary easilly achievable in 7 nights:
CANAL DU MIDI

The Canal du Midi is a UNESCO World Heritage site offering 240 kms of waterways connecting
the Atlantic Ocean and Mediterranean Sea. It is a work of art with aqueducts, bridges,91 locks
and a tunnel.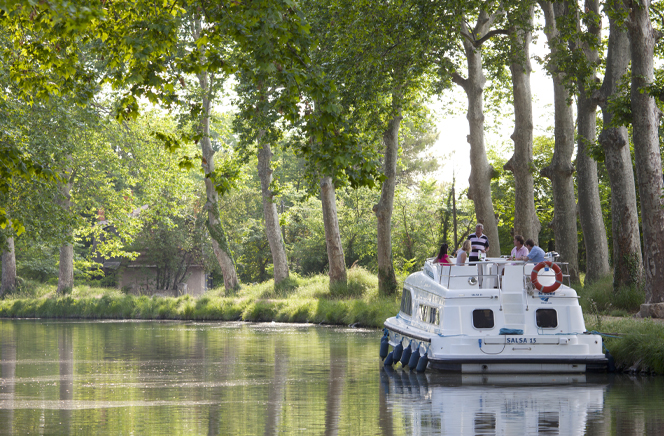 Homps to Port Cassafieres
Castelnaudary to Homps
Trebes to Narbonne
BURGUNDY REGION
Burgundy deserves its reputation for fine wines and gourmet cuisine. With lush vineyards, rolling hills
and quiet villages, this area offers a network of canals to explore, as well as the majestic Saône River,
the focal point of your Burgundy boat hire in France!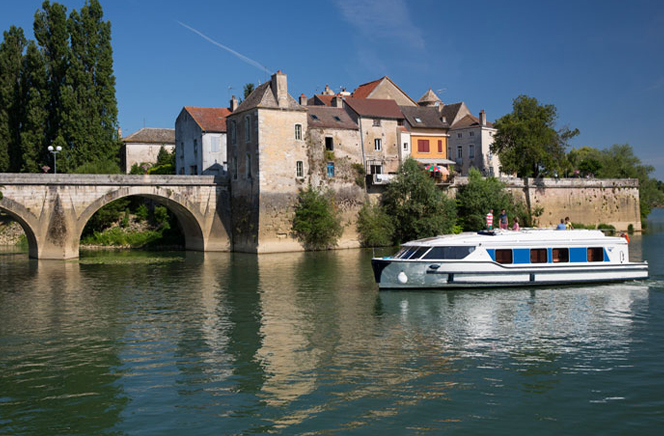 Canal du Nivernais – Migennes to Tannay
Canal a la Loire –Decize to Chatillon Sur Loire
River Saone – St Jean de Losne to Branges
AQUITAINE REGION
Magnificent architecture, historic villages, vine-ribboned countryside and more await along Canal de
Garonne in Aquitaine, an expansive region known for its foie gras, truffles, oysters and of course,
superb wines.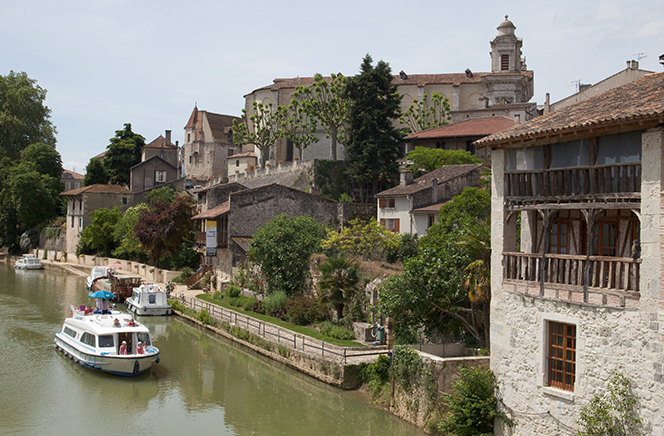 Castelsarrasin to Le Mas d'Agenais
ALSACE REGION
Embark on a rustic journey to Alsace and discover picturesque villages, soaring churches and
imposing castles tucked among gently rolling hills, ancient forests and miles of lush vineyards.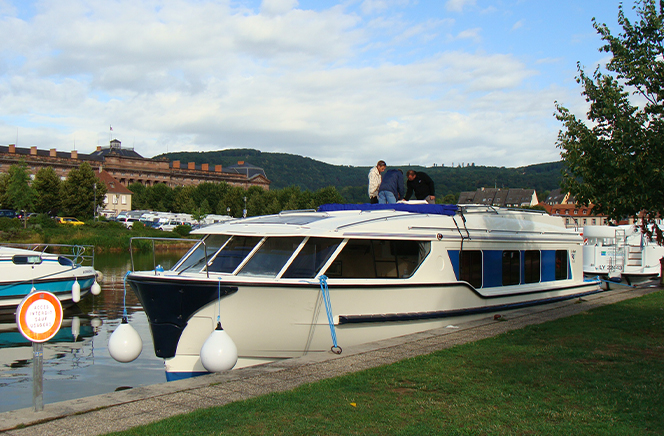 Hesse to Boofzheim, via Strasbourg
CAMARGUE REGION
Uncover the highlights of Camargue, visit some of the most gorgeous villages and enjoy a wine
tasting in the most famous cellars. This region is famous for its flamingos.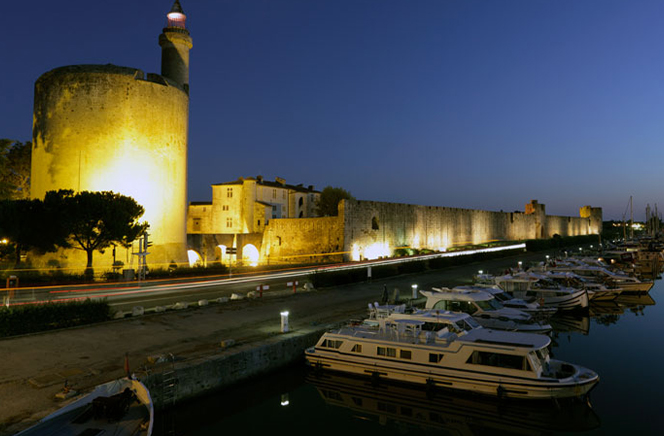 Port Cassafieres to St Gilles
BRITTANY REGION
Brittany is a Celtic land with many towering castles and a unique heritage. You can venture to
Nantes and Dinan for the museums, historic sites and fine restaurants. The Vilaine River and
Canal de Nantes à Brest are fine to explore by beginners to self-drive boating