Entire Travel Group is a family owned and operated business with origins dating back over 50 years - with a rich history of turning an initial dream of travel into a reality. Our mission is uncomplicated, we want to make your life easy when booking a holiday and save you time by doing all the work in advance. So you might ask - what do we spend the majority of our time on at Entire Travel Group? Well, put simply - we build things. We create all-inclusive, independent holiday packages to a range of destinations across the globe, which have been pre-designed in collaboration with our handpicked suppliers, who have an exceptional track record as experts in their field to offer holiday experiences you'll treasure for a lifetime.
Every business is looking for a differentiation and at Entire Travel Group we are no different. An important difference is the holidays we promote are exclusive to Entire Travel Group and will not be found elsewhere. We also include unique "Freedom of Choice" options throughout our itineraries which offer a variety of experiences on particular days. This allows you to tailor your holiday further by selecting experiences in line with your personal interests.
Of all the attributes Entire Travel Group offer - we have settled on "Experience" as the one quality we believe adds the most value to our customers. That's how our tagline "When Experience Matters" came to life and encapsulates our business in three words, as experience does matter! We have been operating for many years and have the experience to determine what sightseeing, duration and accommodation style makes a great itinerary. Our reservation system has been continually enhanced for over 15 years, giving our team the ability to provide a great customer service experience. Our relationships with our operators on the ground are extremely strong, which ensures we are confident of the travel experience for our clients.
Our website is our virtual shop window, where you can browse your way around the world dreaming of your next holiday experience. Our holiday packages found at our website have extensive day-by-day itinerary information available which includes every aspect of the trip, explained in an easy to read format ensuring there are no surprises. We also offer the exact bundled holiday package price, for each date range available.
Of course none of what we offer works without a passionate and experienced team. Our team live, breath and sleep travel and are available to talk you through any of our holiday packages. In fact, our team developed the majority of itineraries themselves in partnership with our suppliers, using their personal experiences.

At Entire Travel Group our goal is to save you time and offer unique and memorable holiday experiences. Due to our wealth of knowledge, we understand what our clients want to experience on location, so we only offer you holiday packages where we receive the very best feedback - however also factoring in your budget by offering a variety of accommodation styles to suit your needs.

Working closely with our handpicked suppliers, our packages have been carefully designed by our team to ensure you enjoy unrivalled experiences on your holiday. We have done the hard work for you, so we invite you to explore our packages by either destination or experience to find the perfect holiday for you.
Due to our extensive range of products, you can select packages from canal cruising to island escapes, from châteaux to overwater bungalows and from the Canadian Rocky Mountains to Monte Carlo. Our experiences include cooking, wellness, cycling, walking, food, wine and many others. We've got every taste, interest and budget covered.

At Entire Travel Group we understand travellers have their own personal preferences and interests. Throughout our packages look for "Freedom of Choice" which give you the ability to tailor your holiday from the experiences available on particular days. Our team is available to discuss the options and we require you to pre-select your tours at time of booking.


We pride ourselves on our long-term relationships with local suppliers who have been handpicked for their reliability, experience and track record. We also meet with our partners to ensure we continue to offer you a first-class experience. Their skills and expertise are integral to the development of our holiday packages. We have shared values and a common passion to offer you the best possible holiday experience.

An important advantage of travelling on our pre-designed Independent Holiday Packages is the on ground travel support available from hand-picked suppliers. At Entire Travel Group, we are focused on "When Experience Matters", and this extends to that of our clients when they need support on the ground. There are many unpredictable factors that may cause interruption to travel arrangements - like flight delays, weather patterns, natural events or strike action. We have carefully selected our partners to ensure our clients will have reliable and professional support, from within the country they are travelling, to assist as required.

Our "Entire Guarantee" gives you complete confidence and flexibility to plan and book a holiday. Only packages on our website carrying the "Peace of Mind Booking Plan" badge are eligible.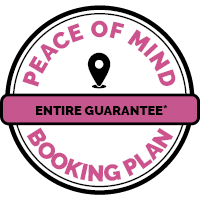 Passion and experience are what sets Entire Travel Group apart. Or team live, breathe and dream travel. Our model is simple; we want to make your life easy and we're committed to achieving this by providing you with not only the resources but also the destination and geographical knowledge to ensure your holiday exceeds your expectation. Importantly, our friendly team of travel experts have first-hand, on the ground experience and relish the opportunity to share their in-depth knowledge of our destinations.

Entire Travel Group is proudly Australian family owned and operated and as it stands today represents 50 years of experience, progress and evolution. We proudly support the community with our long-term commitment to many important charity organisations.
The brand reflects our people, our customers and our aspirations. We're built with the long term in mind and we will never lose sight of our objective, which is to simply provide our customers with unique and memorable experiences which they will treasure for a lifetime.

Entire Travel Group offer holiday packages in Australian dollars. This ensures you are protected from currency movement, giving you further Peace of Mind. This gives you genuine comfort that you can budget with the knowledge the price will remain the same regardless of foreign exchange fluctuations.

ATAS is Australia's travel agent and wholesaler accreditation scheme that sets the benchmark for quality in the Australian travel industry. ATAS, which stands for AFTA Travel Accreditation Scheme is administered by the Australian Federation of Travel Agents (AFTA). AFTA are the industry body for the Australian retail travel industry. Entire Travel Group are proud to be ATAS accredited endorsing us as a reputable and trustworthy business.
Entire Travel Group is also a proud member of the Council of Australian Tour Operators (CATO) and our CEO is a member of the Board.


Entire Travel Group was awarded "Best Specialty Wholesaler" at the 2019 National Travel Industry Awards (NTIA), which are held annually by AFTA. The awards recognise quality and excellence in the Australian travel industry. We were extremely honoured to receive this recognition and we will continue to deliver the best service and value to our customers.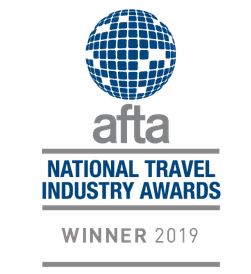 Originating in 1971 with the birth of CIT Holidays and later with the emergence of French Travel Connection in 1991, Entire Travel Group has evolved to become Australia's most trusted, multi-destination travel provider - offering from chronological order of trading date; Italy, France, Canada, Alaska, Spain, Portugal, Tahiti, Barge Cruising, New Caledonia, Switzerland, Maldives, Malta, Scandinavia, Sri Lanka, Fiji, Vanuatu and the Cook Islands.





Entire Travel Group has an incredibly rich history and travel is in our blood. The business is managed by a stable, experienced team of industry professionals who have one common goal, which is for Entire Travel Group to reach its potential and be the first choice when any of our destinations are being considered for travel.
A trip down memory lane


Well-known travel brands which now form part form part of Entire Travel Group are;
• CIT Italy → CIT Europe→ CIT Italy Travel Connection
• French Travel Connection
• Canada & Alaska Specialist Holidays → Canada & Alaska Travel Connection
• Spain & Portugal Travel Connection
• Tahiti Travel Connection
• Barge Travel Connection
• New Caledonia Travel Connection
• Maldives Travel Connection
• Switzerland Travel Connection