5 Reasons to Visit Sun Peaks in Summer
Posted by on 16 Feb 2022 , in North America
ACRES OF UNCROWDED TERRAIN TO EXPLORE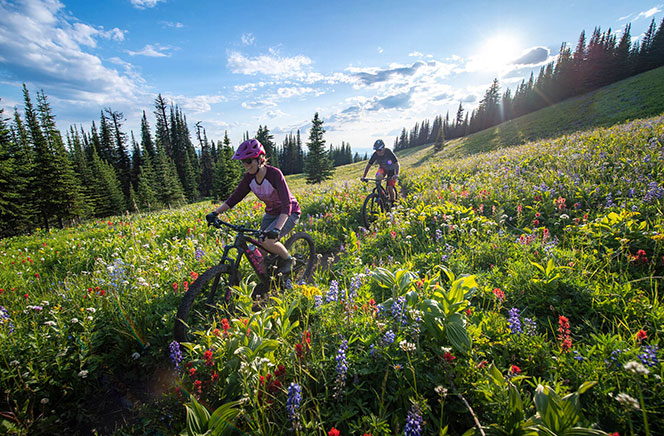 From blossom-dotted hiking trails, to a sprawling network of both downhill and cross country bike trails, Sun Peaks' mountains offer the perfect escape from the crowds in the summer. We have 595m (1952') of lift-access vertical in our bike park and 18 designated hiking trails, allowing you to explore stunning mountain vistas. Plus, with a variety of activities sprawling throughout the valley, like our 18-hole golf course, you'll have no trouble finding ways to fill your time.
SUNSHINE & WILDFLOWERS GALORE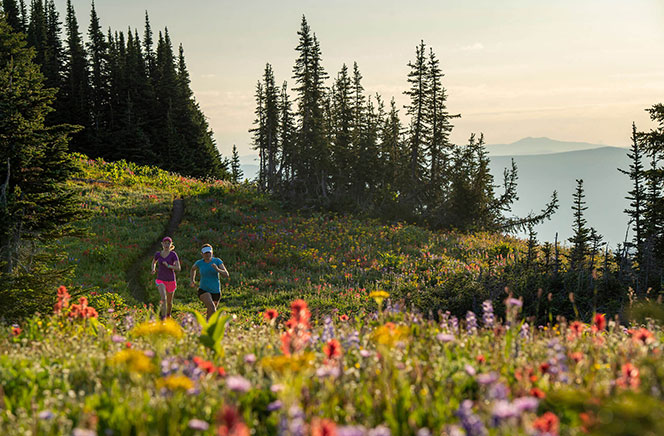 Sun Peaks receives over 2,000 hours of sunshine annually, so you'll be able to soak it all up while you're enjoying all of those outdoor activities. Wildflowers dot the alpine all summer long, but typically explode in late July and early August, making for a stunning kaleidoscope of colour. This is one sight not to miss!

A FULL ARRAY OF SUMMER ACTIVITIES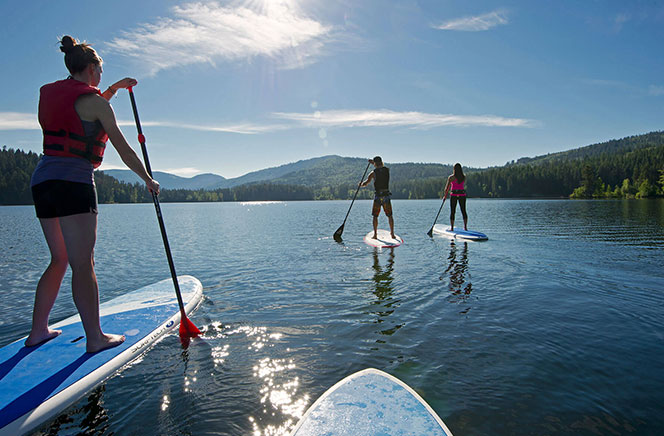 Sun Peaks has a number of activities on offer in the summer months, so there is something for everyone. Visitors can explore the mountains, valley, or nearby lakes. Hiking, mountain biking, golfing, canoe and kayaking and stand up paddle boarding are all easily accessible.

THE PERFECT ROAD TRIP DESTINATION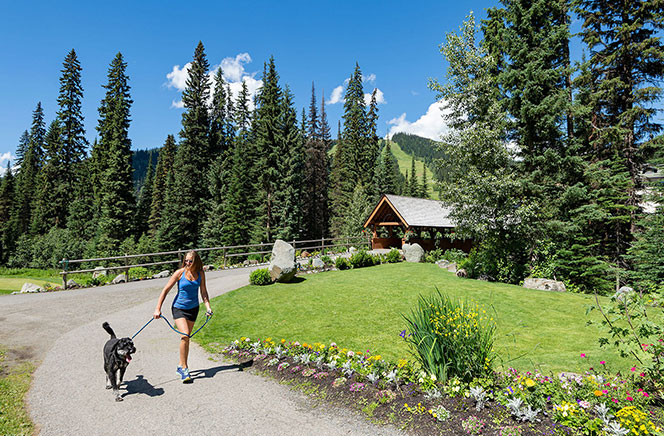 Summer is for road tripping, and you're going to want to add Sun Peaks onto your driving list. Being just over a four hour drive from Vancouver makes us the closest resort in the interior of British Columbia from the Lower Mainland; and if you're coming from the south you'll first pass through the unique semi-arid city of Kamloops, only 45 minutes away. As you drive into Sun Peaks, three mountains will surround you—making for the perfect beginning to your stay!

EASILY PLAN AHEAD ONLINE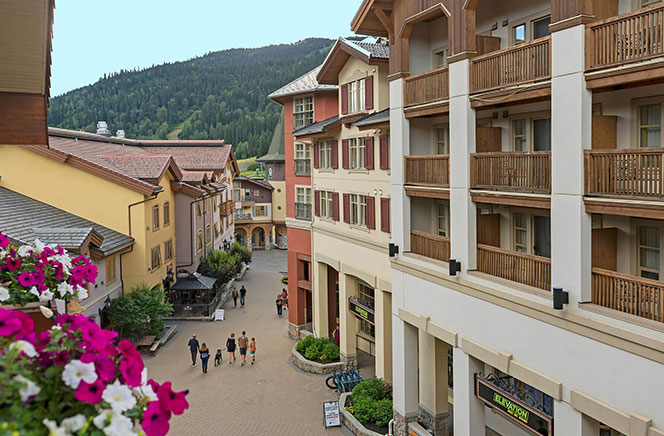 Plan your trip to Sun Peaks from the comfort of your own home. You can purchase sightseeing and bike park tickets, book accommodation, and plan all of your activities, taking the stress out of your planning. Explore even further and check out dining and shopping options.

Some popular packages from Canada Travel & Holiday Packages
Subscribe now for your chance to win
a $500 Travel Voucher
Be the first to hear about our new Holiday Packages