Posted by on 20 Dec 2021
Most times, you don't need to look far when searching for a great holiday destination. Just across the Tasman Sea lies New Zealand, where exciting adventures await.
There are plenty of attractions, activities and sights in store when visiting this island nation. In New Zealand, things to do never run out—from swimming, bungy jumping to trekking mountain peaks. Both of its two islands offer something unique to suit your travelling style.
In this article, we've rounded up the best things to do in New Zealand for your travel bucket list.
North Island
The northern island of New Zealand is well-known for its stunning beaches, geothermal reserves and cosmopolitan cities. It's a great place to relax and unwind while exploring the beauty of nature. Here are some amazing things to do in New Zealand's North Island.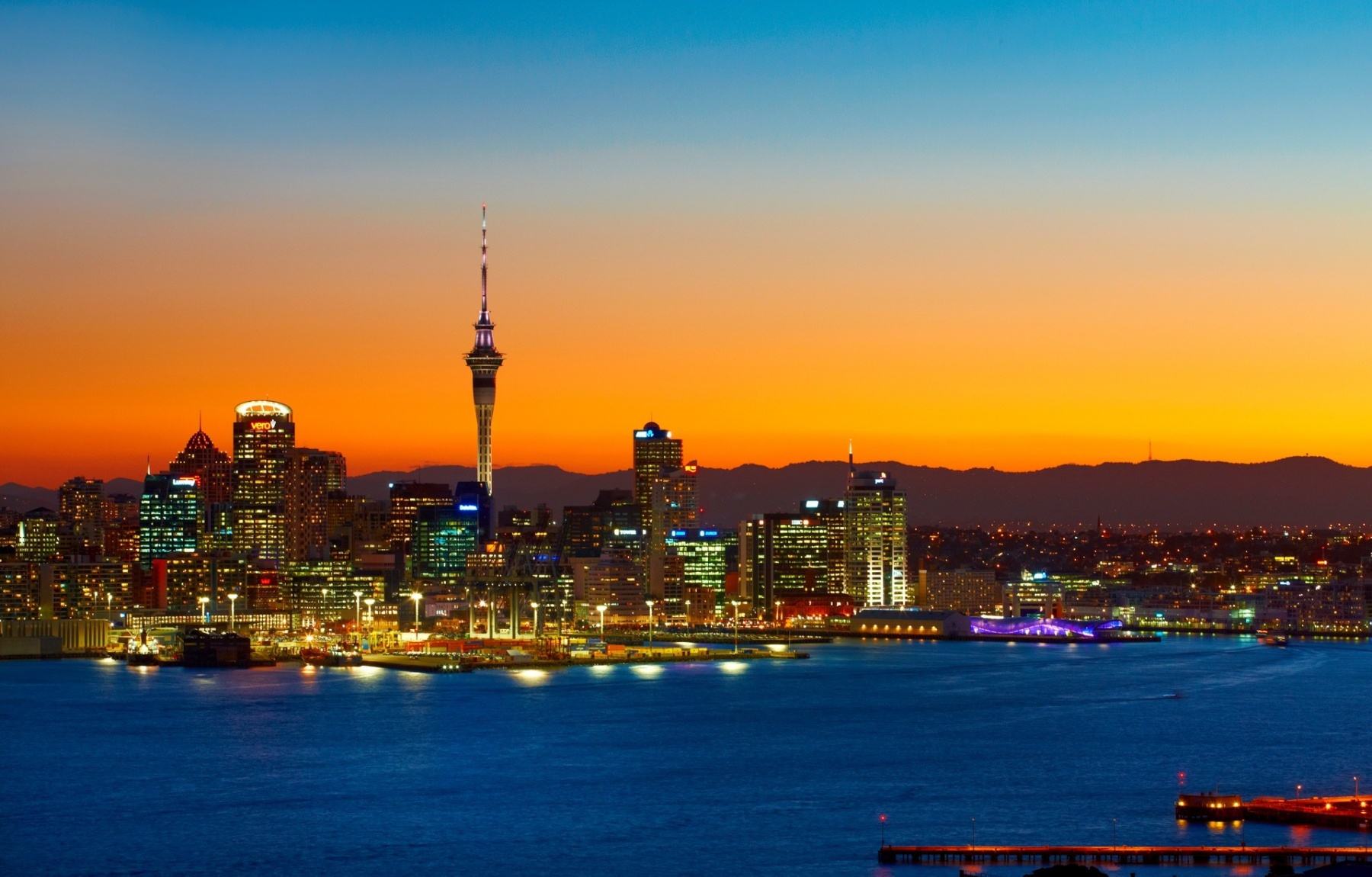 Hike Up a Volcanic Mountain

Up in the North, you'll find Rangitoto Island, the youngest volcano in the country. This volcano emerged from the sea merely 600 years ago. It's a picturesque sanctuary mainly occupied by native birds.

Strap your shoes on and hike up its slopes during broad daylight, or kayak your way in when the evening falls. Whichever route you choose, you'll get to enjoy a breathtaking panoramic view over Auckland and the rest of the North Islands.

Stay in a Mountain Hut

Want a place to stay during a hike? Look no further, for mountain huts are here for you. These cosy lodgings line the mountains in the country, providing guests with a home away from home.

These quaint innings are perfect for travellers going on a multi-day trek. You won't have to worry about taking shelter elsewhere when you have a warm, hospitable dwelling waiting for you.

Sample Fine Wines

Wine lovers will surely delight in the finest of New Zealand's wineries. Waiheke Island is home to over 30 vineyards that produce award-winning wines in the country. It's your chance to tour and sample a wide range of wines directly from the source! If you wish to unwind, you can stop by a quaint holiday villa nearby.

Indulge in the flavours of New Zealand with the finest meals and beverages from our nine-day North Island Food and Wine Tour.

Immerse Yourself in Māori Culture

Enrich your travel experience by learning about the native peoples of Māori in the Rotorua region. After all, engaging with the locals is the most authentic way to experience Māori's indigenous culture and ancient traditions.

Try spending a night at a Marae, a Māori meeting house, at Te Papa. Watch in awe as they perform a welcoming ceremony known as powhiri. After a long day, indulge in a sumptuous hangi meal, which is traditionally cooked beneath the ground.

Enter the World of Hobbits

Embark on your personal Middle Earth journey by setting foot on the Hobbiton Movie Set. After all, the Village of Matamata is an iconic Lord of the Rings film location.

Experience a tour like no other as you pass by the Hobbit Holes, run through The Mill and cross the Double-Arched Bridge. Roam around the shire and immerse yourself in this magical place. The options are endless with our Essence of North Island tour.

Drop by the Sand Dunes

Exciting adventures are in store when you drive by the Ninety Mile Beach. Near this place, you'll find stretches of pristine white sand along the coastline.

The steep Te Paki dunes offer an exhilarating experience like no other. Bring a sandboard and slide down the silky white sand! If you don't have one and you're feeling bold, you can simply dolphin dive the dunes. Top this experience with a beautiful landscape while catching your breath.

Go Kayaking around Cathedral Cove

Revel in the mystical charm of the Cathedral Cove, also known as the Te Whanganui-A-Hei Marine Reserve. This cave formation sits in the Coromandel Peninsula, a secluded location perfect for quality alone time.

A guided boat tour takes you to the caves and cliffs with a bonus history lesson about the area. Meanwhile, kayaking allows you to travel at your own pace.

Create Your Personal Spa

Prepare your shovels for an experience worth digging in—quite literally at that! The Hot Water Beach in Coromandel gives you a chance to make your very own spa. It takes quite an effort to dig through the mud, but the results are worth it.

After building your mini-sanctuary, you can sit back and bask in the glow of the sun and the warmth of the waters. We recommend visiting the site two hours before the high tide, so you can fully enjoy your soaking hot experience.

Delve Deeper into the Waitomo Caves

Feast your eyes on the fascinating natural wonders of the Waitomo Caves. These ancient caves lie below the verdant hills of King County. All it takes is one boat ride to reach this glow-worm paradise.

Watch as your path gets illuminated by the light of a thousand glow worms that are endemic to the country. Relax and admire the view as your boat guide tours you around the cave.

Explore Geothermal Wonders

Aside from its Māori heritage, the Rotorua region is also prominent for its rich geothermal reserves. Go on a relaxing walk along the Hell's Gate Geothermal Park. You can also witness the powerful burst of the largest geyser in New Zealand, the Pohotu Geyser. End your day with a therapeutic mud bath from Wai-O-Tapu Thermal Wonderland.
South Island
From its vibrant marine life to its majestic landscapes, the South Island is filled with sights that you've never seen before. Here are our top picks for activities you must do down south of New Zealand.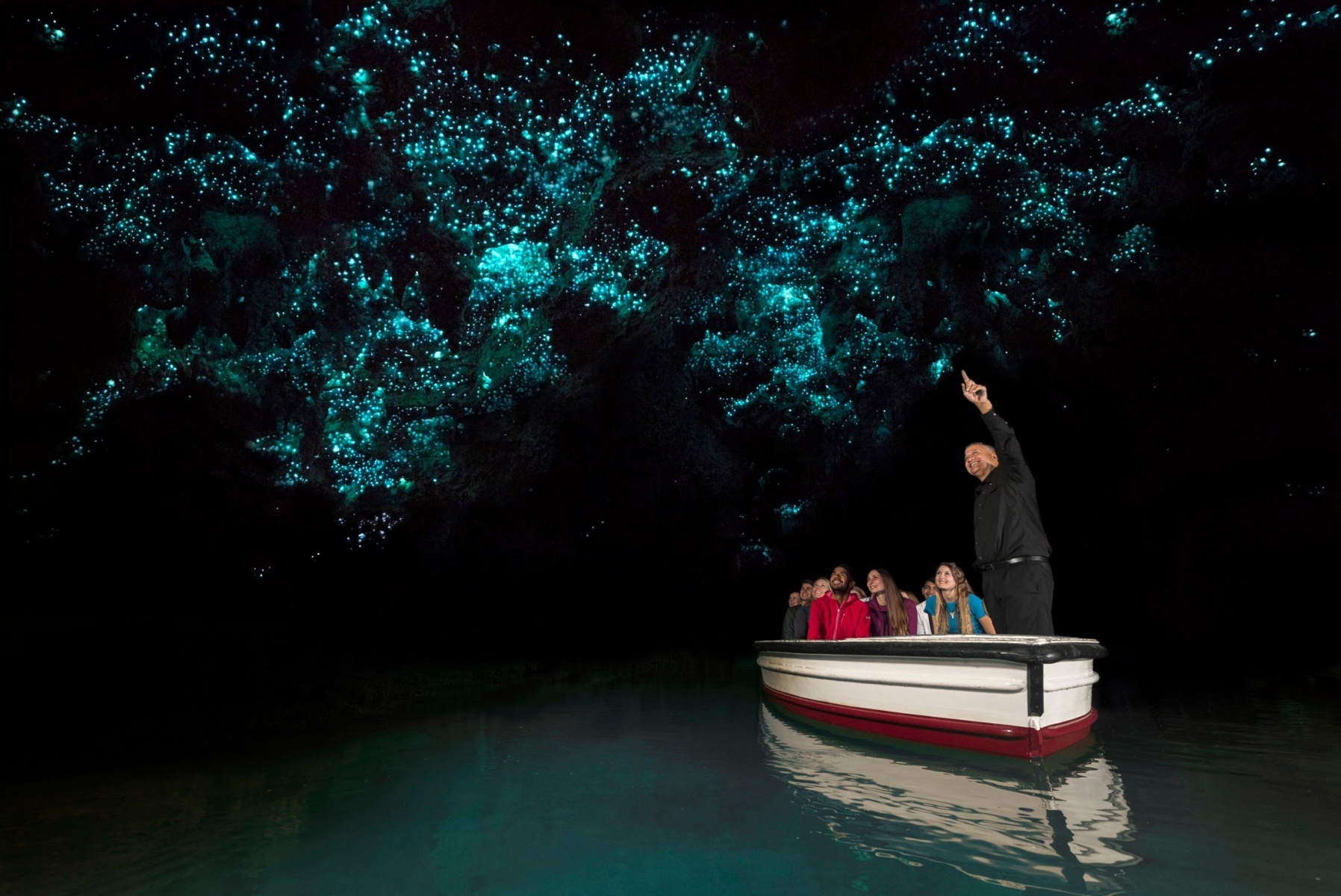 Tour the 8th Wonder of the World

The wonders of the world don't stop at seven. The eighth wonder of the world, Milford Sound, is tucked within the Fiordland National Park down south of New Zealand.

No doubt, the fiord is nothing short of astonishing. Its majestic rock formations and mountain peaks are a sight to behold. Moreover, as you hike up its trail, you'll find waterfalls gently cascading from the high hills. And when it rains heavily, it leaves glistening temporary waterfalls in its wake.

Take a Picturesque Walk

Capture the beauty of the southern gem in one frame via Roys Peak. This trail starts near Wanaka and reaches up to 1,500 metres high. On top of the mountain, drink in the magnificent view of Lake Wanaka amidst lush mountains, pristine bays, and stunning islands. Make sure to take lots of photos for a delightful memory to remember.

Hop on Golden Beaches

Find your tropical wonderland along the shores of Abel Tasman Park. This unspoilt paradise lies at the tip of the South Island and is accessible by boat or foot. Boat and kayak tours are available to reach this tranquil hideaway. If you're lucky, you can catch bioluminescent planktons that produce a stunning light show at night.

Swim with Dolphins

Dolphin enthusiasts are in it for a treat in this next activity. A few miles off the coast of Kaikoura Island, you can find a haven for Dusky Dolphins. This type of dolphin is among the smallest ones in the world, as it stands at two metres long.

Enjoy a great time swimming along with these adorable sea creatures, as they tend to be quite playful. They might even surprise you when they flip out of the water!

Watch the Whales in Kaikoura

Kaikoura boasts a vibrant marine life amidst rustic coastlines and snow-capped mountain peaks. Hence, it's no surprise that it's a go-to destination for watching sea animals—especially whales!

During winter, you can spot massive pods of Humpback whales migrating to Antarctica. Meanwhile, summer is the best time for sightseeing orcas. Throughout the year, it's easy to catch sight of sperm whales waddling along the Kaikoura Canyon. Visit Penguins and Albatrosses

Enter the realm of tiny penguins and majestic albatrosses in the Otago Peninsula. In this area, you'll find the Royal Albatross Centre, a mainland breeding ground for Royal Albatrosses. Revel in the sight of these birds strutting across the fields.

This peninsula is also home to the world's smallest penguin, the Little Blue Penguin. Catch these cute little penguins waddle along the shore at dusk after an entire day of fishing.

Capture the Southern Lights

You may have heard of the Northern Lights in Europe, but do you know about its counterpart? The Southern Lights, also called aurora australis, paints the sky in luminous shades of green and pink. These lights dance around the sky and create stunning reflections that will leave you speechless.

Enjoy this view from the deep south during winter, away from the bustling city and near the crystal-clear skies.

Go Stargazing

Brighten up your night in New Zealand by gazing at the stars across the vast night sky. Observe the dazzling constellations at Lake Tekapo. If you prefer a relaxing evening, some lodgings offer open-air hot tubs where you can peacefully stare at the jewels of the universe. You can also view these celestial bodies up close with a powerful telescope.

Take on a Bungy Jump

Find the home of bungy jumping right down the south of New Zealand. The heights in these Bungy Jump sites are nothing short of exhilarating—and certainly not for the faint-hearted.

Bring your adventurous soul to new heights with the Nevis Bungy Jump in Queenstown. With a staggering 134 metres, it's the highest Bungy attraction in New Zealand. Feel the adrenaline rush through your veins as you plummet from the sky and along the gushing rivers of Nevis.

Soak in a Hot Spring

There's nothing more relieving than a warm bath after a long day of hiking. Luckily, New Zealand has plenty of hot springs in the south. You can rest your tired muscles in one of the naturally occurring hot springs around the island.

For a luxurious bath like no other, head to the Onsen Hot Pools, a must-try activity in Queenstown. It features outdoor hot tubs surrounded by a scenic garden. Cleanse your body and mind while gazing at the spectacular cliff view overlooking the Shotover River Canyon.
Fill in Your New Zealand Bucket List Today
From the Southern Lights to the finest wines, New Zealand offers something exciting for everyone. It brings the best of both worlds—the relaxation and the thrill—into its two islands. By preparing a bucket list and following safety protocols, you can enjoy safe travel to New Zealand.
Embark on a one-of-a-kind holiday to New Zealand with our holiday packages.