Posted by on 10 Dec 2021 , in North America
With its unique location on Canada's west coast, Vancouver has developed a food and dining landscape that showcases the region's natural abundance while also celebrating an exciting array of culinary cultures. As the nation's third largest metropolitan area, Vancouver offers the energy and variety of an urban centre while still exuding a strong sense of local identity: one premised on fresh, seasonal ingredients and synergistic ties with the Pacific Rim.
Experience Outstanding Asian Cuisine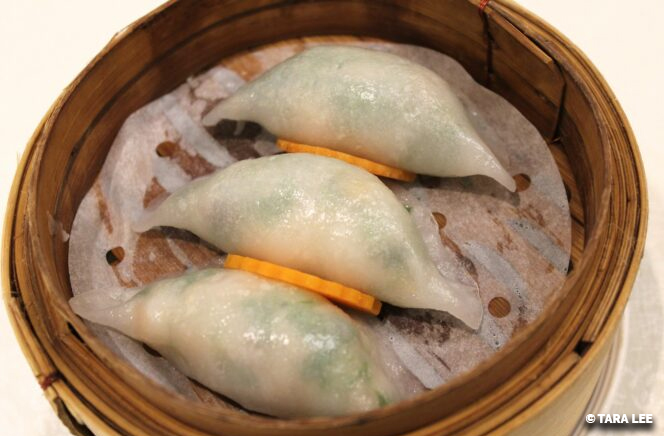 Without a doubt, Vancouver is the place to experience the richness of Asian cuisine, due to the city's long history of immigration from Asia, and the culinary talents of its current Asian Canadian population. In 2018, The New York Times claimed that British Columbia had "the best Asian food in North America," and since that time, the region's Asian food scene has only become more extensive – and delicious.
Richmond, a municipality that forms part of Metro Vancouver, is the centre of local Asian food culture and is the ideal starting point for your dining explorations. One option is to embark on the Dumpling Trail, a curated, self-guided tour of Richmond's delectable pan-Asian dumplings, like siu mai, xiao long bao, and mandu.
While Vancouver's Cantonese restaurants, like Kirin Restaurant, are particularly known for their dim sum and seafood menus, other kinds of Chinese cuisine can also be found in the city, including Shanghainese, Szechuan, Hunan, Xi'an, Uyghur, and Chengdu. Meanwhile, Taiwanese establishments serve deeply flavourful bowls of beef noodle soup. Vancouver's Chinatown contains many long running restaurants that reflect the history of Vancouver's Chinese Canadian population.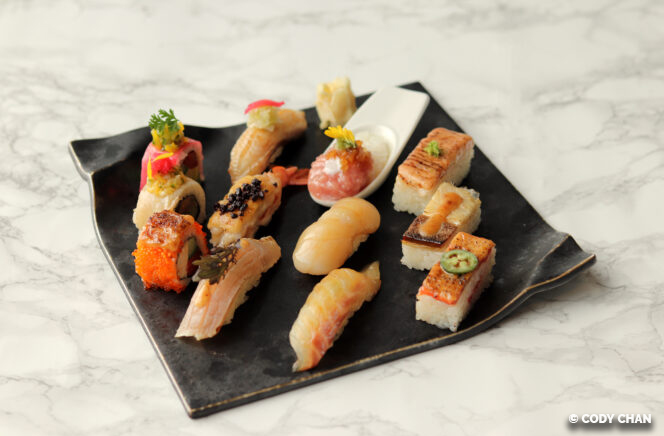 Vancouver boasts an incredibly high number of ramen shops per capita, meaning that a bowl of shoyu or shio ramen is never far away. As well, the city's access to fresh seafood from the Pacific Ocean means that sushi options are plentiful and of exceptional quality. In addition to casual sushi restaurants, top establishments include Miku, who brought aburi (flame-seared) sushi to Vancouver, and Tojo's, a sushi pioneer whose chef, Hidekazu Tojo, created the now famous "California roll."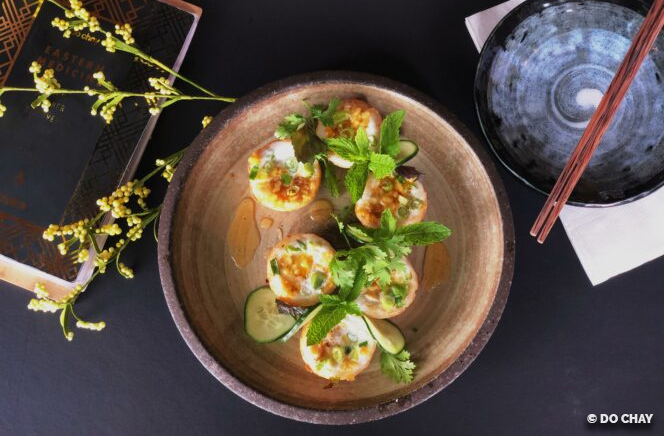 Southeast and South Asian cuisines are well-presented in the city, including Malaysian, Singaporean, Filipino, and Indonesian food. Maenam, helmed by chef Angus An, is known as the gold standard of Thai restaurants in the city, while Vancouver's vibrant Indian community operates many standout restaurants, like Tasty Indian, serving curries that sing with flavour. And if you have a craving for Vietnamese cooking, visit one of the many restaurants in town that specialize in pho, banh mi, and other traditional and reimagined regional dishes.

Tour the World with Your Palate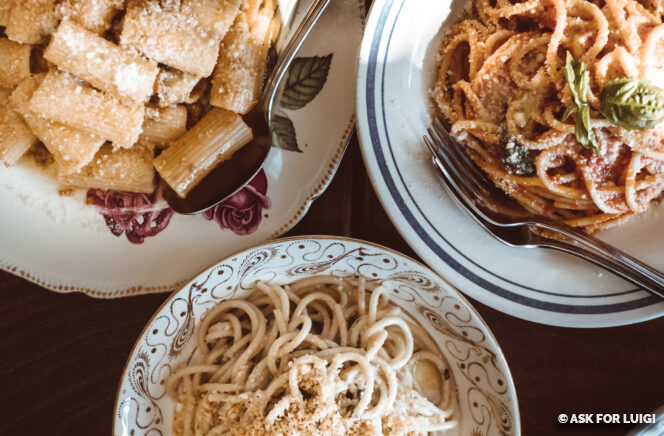 As a multicultural urban centre, Vancouver is blessed with a dining landscape that reflects the food of the globe. Basically, whatever type of cuisine you are yearning for at the moment can be found within the city. Charming bistros and upscale restaurants, like Le Crocodile, seduce with the best of French cuisine, like escargots and steak tartare, while Italian restaurants in Vancouver have seen an exciting revitalization in recent years, with establishments, like Ask for Luigi and Bufala, serving exquisite fresh pastas and pizzas with perfectly blistered edges. Other European cuisines, like Spanish, Greek, Portuguese, German, and Ukrainian, all are well-represented throughout the city.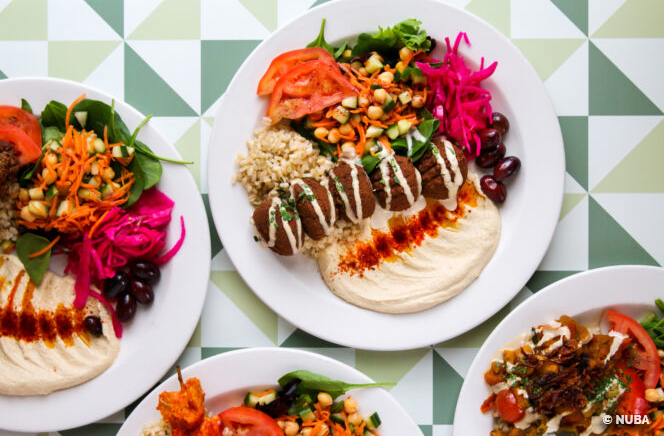 Vancouver also has a variety of restaurants that serve cuisine from sunny climes, like Mexico, Latin America, and the Caribbean. A range of excellent tacos can be had, whether you're looking for authentic homestyle Mexican cooking, Mexi-Cali beach fare, or more elevated interpretations of Mexican cuisine, like at celebrated Ophelia Restaurant. Middle Eastern and Northern African restaurants, such as Lebanese, Moroccan, and Persian ones, often have halal options, while East African and Ethiopian places will satisfy your appetite with regional specialties like injera (flatbread) and wonderfully aromatic doro wot (chicken curry).

Enjoy Sustainable West Coast Seafood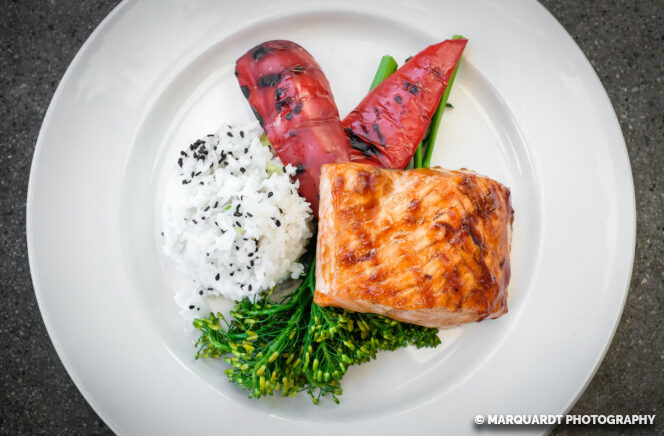 The bounty of the Pacific Ocean as well as of other waterways, like the Fraser River, makes Vancouver a paradise for seafood lovers. Of course, local wild salmon figures prominently on local menus, like at Salmon n' Bannock, which serves Indigenous candied smoked salmon, but other west coast seafood to look out for include sablefish, halibut, albacore tuna, Dungeness crab, oysters, and ling cod. You can find them at top seafood restaurants, like Blue Water Café + Raw Bar and Papi's Seafood and Oyster Bar.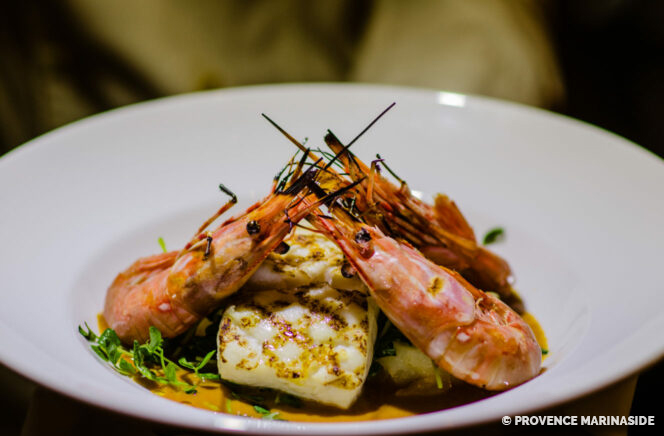 Annually, the city looks forward to the return of king crab (approx. March) season and spot prawn (approx. May) season when restaurants across the city come up with inventive ways to spotlight these freshly caught delicacies. There's even a Spot Prawn Festival at Fisherman's Wharf where visitors can buy live spot prawns as well as sample chef-created dishes that incorporate this sustainable ingredient.

Vegetarian, Vegan, and Plant-Forward Eating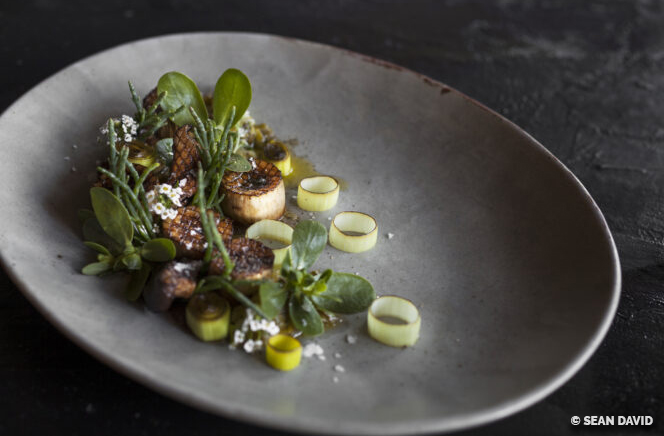 According to a Dalhousie University study in 2018, British Columbia has the highest proportion of vegetarians and vegans in the country. This strong representation means that there is no shortage of restaurants in Vancouver devoted exclusively to plant-based eaters. The Naam in Kitsilano, operating since 1968, remains a consistent favourite while newer entrants like The Acorn make vegetables the star in highly creative and refined ways.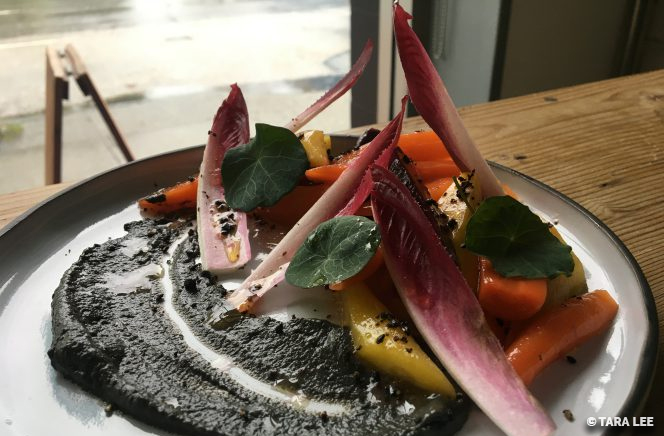 Even if restaurants are not entirely vegetarians, many establishments are plant-focused, meaning that their priority is serving dishes that draw upon fresh, healthy, and local produce. Burdock & Co., helmed by chef Andrea Carlson, has been a pathfinder in celebrating the local and the seasonal, forging relationships with nearby growers, foragers, and natural wine-producers. So, whether you're grabbing a quick salad for lunch or sitting down to a more elaborate sit-down meal, expect the bountiful harvests of local farmers to be on your plate.

Restaurants for Every Occasion: From the Upscale to the Casual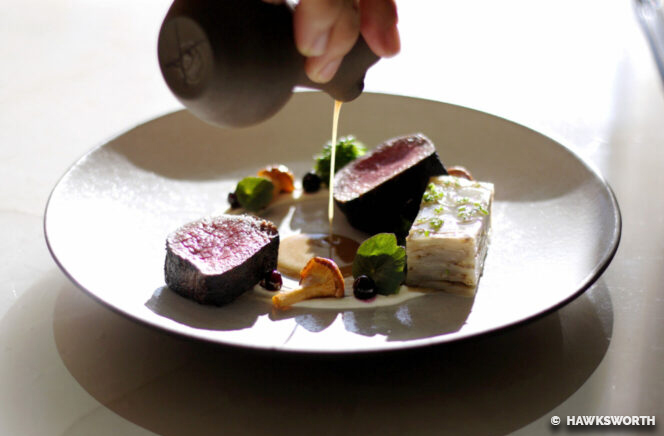 Due to the vibrancy of its dining landscape, Vancouver has attracted and retained top chefs who are producing impeccable cuisine that is innovative while still grounded in carefully honed technique. Restaurants like Boulevard Kitchen & Oyster Bar and Hawksworth transform eating into revelatory journeys guided by an exquisite attention to detail. However, upscale dining in Vancouver is never precious, keeping service accessible while still attentive.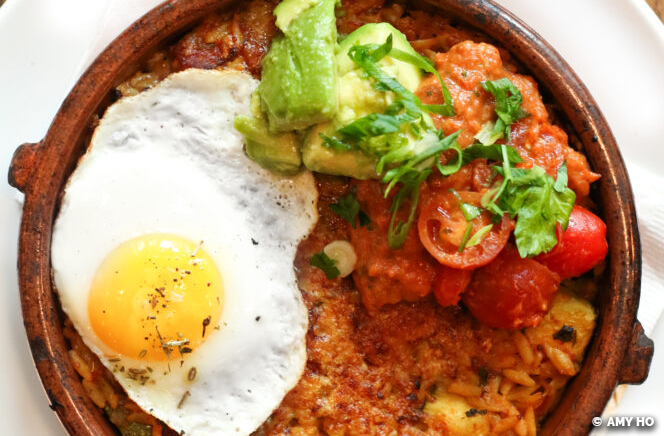 Vancouver equally excels at restaurants that promise a casual, highly satisfying meal that's easy on the wallet. Whether you have a craving for a multi-layered sandwich, a classic eggs Benedict for brunch, or a plate of barbecued ribs, the city has a wide selection of establishments that marry quality food with casual dining.

A Thriving Craft Beer Scene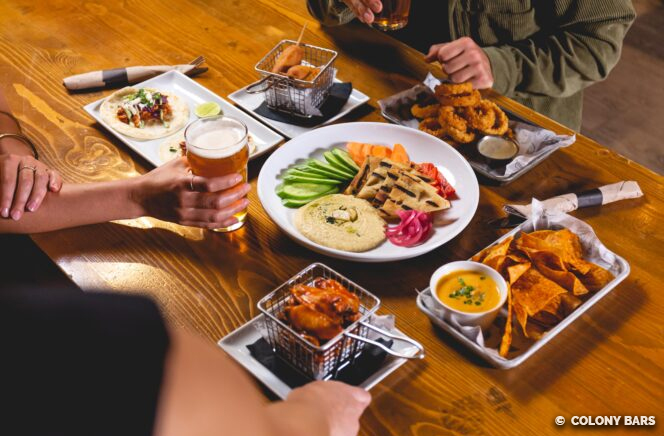 The nation's craft beer scene originated in British Columbia, where today, over 200 breweries continue to innovate and expand their offerings. In addition, nearly 100 distilleries, 50 cideries, and nearly 400 wineries contribute to the region's imbibing culture.
Sampling craft beer has become something of a pastime in Vancouver; that's how good the output is. Fortunately, micro-breweries tend to be concentrated in areas like Main Street and East Vancouver, allowing you to plan your own beer crawl encompassing multiple tastings rooms.
Or, consider visiting one of the many gastropubs in the city, like BREWHALL, where you can pair tasty appetizers and more substantial mains with local IPAs, lagers, and sours on tap.
Grab a Quick Bite from Local Food Trucks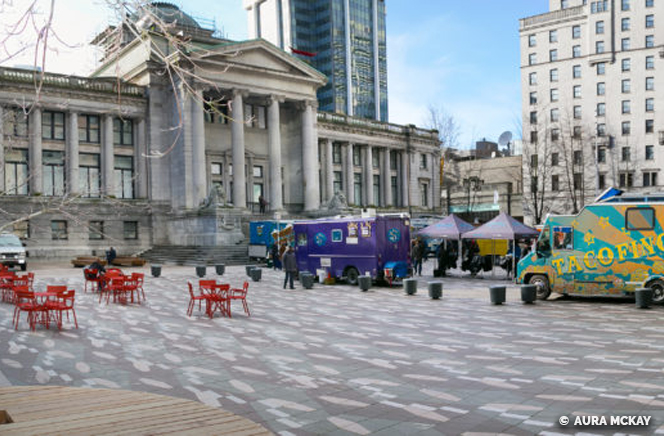 Vancouver boasts one of the best food truck scenes in the nation, one that burgeoned in 2010 when the City of Vancouver expanded licensing of food truck vendors. Over a decade later, there are well over 150 food trucks, some assigned to designated sites and others changing locations daily to feed different hungry (and appreciative) customers. The selection is palate boggling and incredibly creative, comprising grilled cheese, wood-fired pizza, Korean fried chicken sandwiches, and Filipino sinigang fries. Look out for periodic events that bring together a range of food trucks for the ultimate al fresco grazing.

Visit Food Markets and Festivals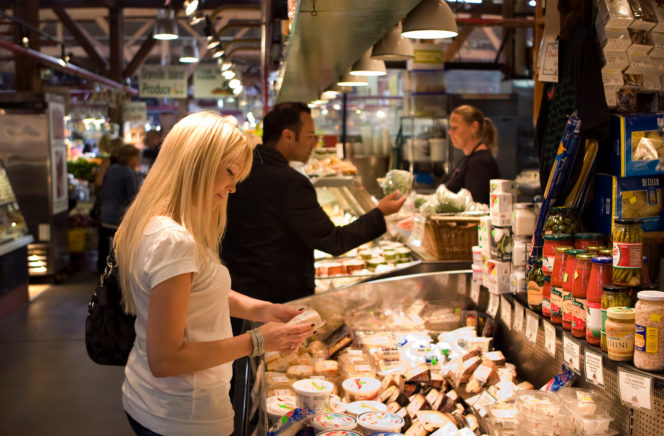 Besides permanent markets like the iconic Granville Island Public Market, Vancouver has a thriving local food system, with farmers markets that happen weekly in different neighbourhoods across the city. There, you'll be able to purchase local produce and meat/seafood, in addition to handmade food items, baked goods, and artisan crafts.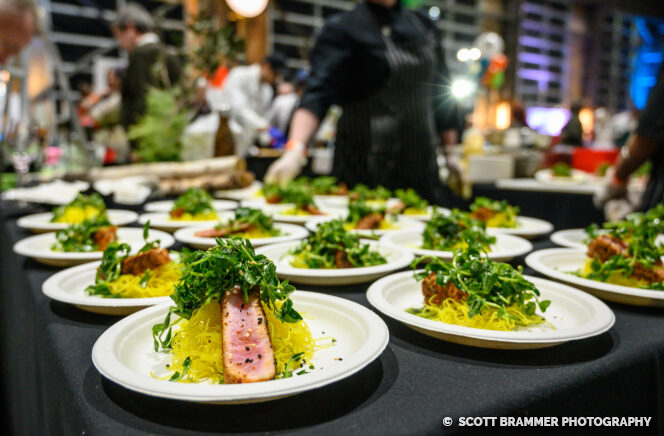 The largest and most anticipated food festival is Dine Out Vancouver Festival (usually January/February), with hundreds of participating establishments offering prix-fixe menus at a range of affordable price points. Hotels deals are also to be had, in addition to themed events that showcase the best of the city's food and drink offerings.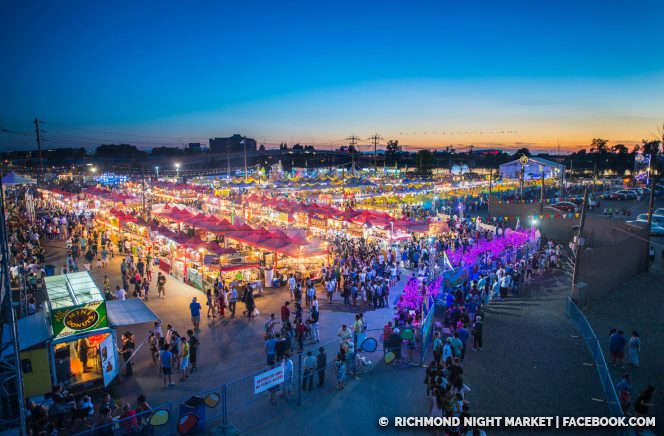 Other festivals occur throughout the year, many of them concentrated in the summer and focused on celebrating different community groups, like Greek Day on Broadway, the Japanese Canadian Powell Street Festival, and the Latin American Carnival Del Sol. In addition, there are large outdoor markets that take place over the course of the warmer months, such as the bustling Richmond Night Market and the North Vancouver Shipyards Night Market.
Once you're immersed in Vancouver's dining scene, you won't want to leave since there is truly a world of options for those with a passion for exemplary food and drink.