Welcome to Whistler in Summer
Posted by on 15 Dec 2021
In summer, Whistler attracts adventurous travelers from around the world. This place is magnetic. From the unmatched alpine landscape and the world's premier mountain bike park to the endless options of the Village, its diverse offering of rugged West Coast beauty, passionate community and unrivaled selection of refined experiences make every summer day unique.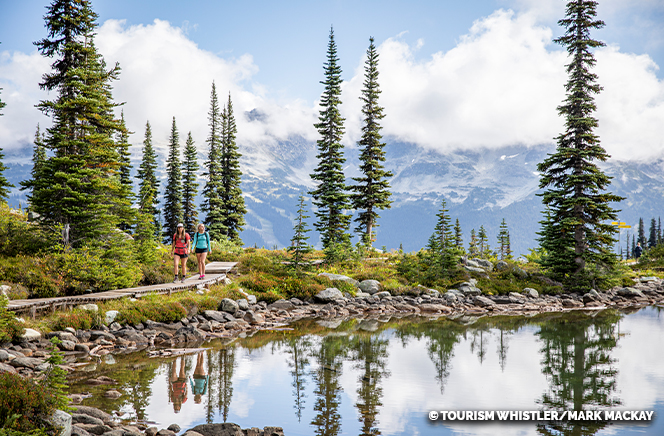 You'll find Whistler in the Coast Mountains of British Columbia. The world-renowned resort town is just a two-hour drive from Vancouver along the awe-inspiring Sea to Sky Highway. In summer, Whistler is an international mecca for outdoor adventure. It's a place of striking natural beauty with amenities for discerning travelers and undaunted athletes alike. Here, youthful energy meets a worldly perspective, proving that bad-ass and world-class are not mutually exclusive.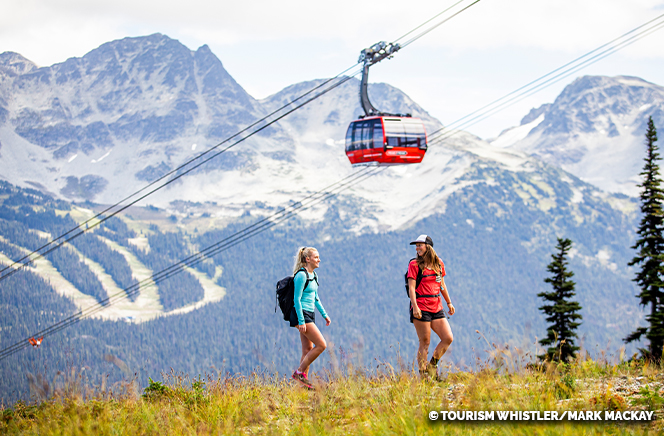 The legendary flow of the Whistler Bike Park draws mountain bikers from around the world and is the perfect setting for guests to discover the exhilarating pull of gravity on the trail. If you're looking for adventure at a different speed, award­ winning golf courses, breathtaking glacier-fed lakes, lush forests of towering trees and waterfalls are all linked by a network of paved trails, so you can discover Whistler at your own pace. From the deeply intense to the profoundly relaxing, summer is a season of endless choice.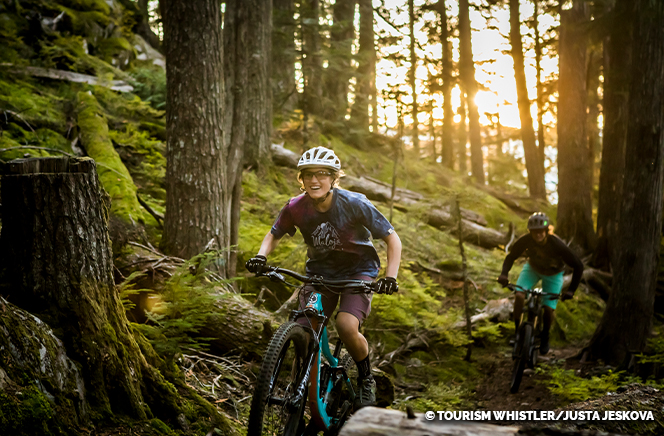 Whistler Village is the beating heart of a social community where locals bring their up-for­ anything attitude to every shop, restaurant and gathering place - its energy is palpable. For those in search of calmer moments, the buzzing hub of the Village is also a haven for physical rejuvenation and quiet reflection. Whether you find it in the therapeutic baths of the spa, the inspiring artwork of the museum or the dimmed lights of a five-star restaurant, is up to you. From the cultural to the culinary, the educational to the entertaining, the Village's boutique shops, museums, restaurants, galleries, events and festivals deliver countless options for all.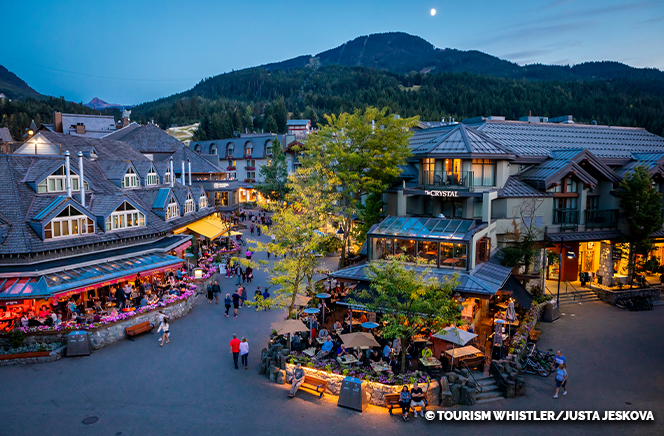 There's an endless list of reasons Whistler is a summer mecca for outdoor lovers and cultured travelers alike. If you have a passion for nature's dramatic beauty and a thirst for refined experiences, its pull is magnetic. When you come here, you feel it in your soul. There's a good chance that feeling will have you coming back.
Some popular packages from Canada Travel & Holiday Packages
Subscribe now for your chance to win
a $500 Travel Voucher
Be the first to hear about our new Holiday Packages