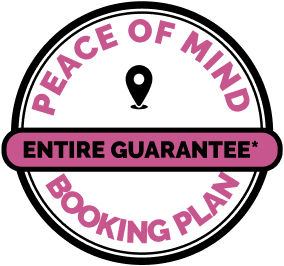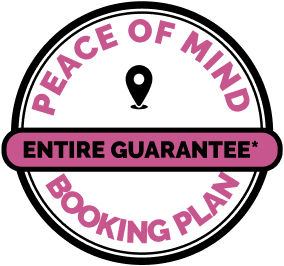 Peace of mind booking plan
Northern Lights of Yellowknife
(11869)
Located on the Ingraham Trail near Yellowknife in Canada's Northwest Territories, Aurora Village is an ideal location to view the magical Northern Lights.
Canada
Independent Holiday Packages
Highlights
Learn about the Local Indigenous Culture
Embark on a guided dogsledding excursion
Experience the Aurora Borealis from a picturesque tepee
Get a Souvenir Certificate of Northern Crossing
With stays in a downtown Yellowknife Village, afternoons are spent touring the city and guiding your dog sledding team over the snowy trails. Evenings involve gathering in the Aurora Teepee Village and watching in comfort as the brilliantly beautiful Aurora dances across the northern sky.
Included
3 nights in Yellowknife at the Explorer Hotel - 3*
Arrival and departure transfer as per Itinerary
All transfers to and from Aurora Village
Guided Tour of Yellowknife
Winter Activities excursion: Dog sledding (10-15 min) and Snowshoe Experience (90 min)
Nightly Aurora viewing at Aurora Village, Days 1-3
Aurora Village Welcome kit
Winter clothing rental (Canada Goose down parka (jacket), mitts (gloves), pants, boots and a complimentary face warmer) delivered to the hotel room
Itinerary
Arriving at Yellowknife Airport, guests who have arrived on Air Canada & WestJet flights will be met by a representative of Aurora Village at the arrivals gate. Afterwards, you are transferred to your Yellowknife hotel (Passengers arriving on other airlines may use the free shuttle between Yellowknife Airport and downtown hotels to arrive independently at the hotel).
After getting settled and fitting your winter weather clothes, depart with your guide to Aurora Village for your first evening of Aurora viewing! Warm up in a picturesque teepee glowing in the night, wood fire stove burning and choose from a delicious selection of hot beverages. Situated around the village on high ground and away from the lights of the city, the view of the Aurora is unsurpassed. After your viewing, you are transferred back to your Yellowknife hotel.
Overnight stay at the Explorer Hotel in a Deluxe Double Queen.
Today is a day of adventure! After being picked up from your hotel at midday, embark on a guided dogsledding excursion. Board a traditional sled towed by an enthusiastic dog team for an exciting ride over the frozen lake and through the wooded trails. Afterwards, strap on your snowshoes for a guided walk along the local trails where your guide reveals how the indigenous people of the area used the flora and fauna to survive this harsh climate.
An afternoon of fun on a giant ice slide and roasting marshmallows completes the daytime activities. You will be transferred back to your hotel by 17:00 to have a leisurely dinner on your own in town and then picked up once again before 21:00 for your second evening of Aurora viewing. A late evening snack of soup and Bannock is included.
Overnight stay at the Explorer Hotel in a Deluxe Double Queen.
Today you are picked up at your hotel in the afternoon for your tour exploring the historically and culturally vibrant city of Yellowknife! Your guided tour reveals its early beginnings where the "streets were paved with gold", to its deeply rooted Aboriginal culture. See the Legislative Assembly, Prince of Wales Northern Heritage Center, as well as a scenic drive through downtown, Old Town, and onto a drive on the frozen Ice Road! An evening of Aurora viewing (with heated seat - Day 3 night only) caps off a perfect day before being transferred back to your hotel.
Overnight stay at the Explorer Hotel in a Deluxe Double Queen.
Today your journey comes to an end. Passengers departing on Air Canada & WestJet flights will be picked up at the hotel and transferred to Yellowknife Airport for your flight home. Passengers departing on other airlines may use the free shuttle between downtown hotels and Yellowknife airport to transfer independently to the airport.
Additional information
Official language
French & English
Local currency
Canadian Dollars
Independent Holiday Package
Northern Lights of Yellowknife
Independent Holiday Package
Start your holiday when and with who you want! Our Independent Holiday Packages are NOT group tours with set departure dates. Available daily, they are pre-designed, purpose built, packaged itineraries full of memorable experiences delivered by our hand-picked local partners.
3 nights
from
AUD1,692
per person, twin share
Hotel options
Explorer Hotel
Yellowknife
Escape the cold with your own fireplace and Starbucks coffee, which is provided in select rooms at The Explorer Hotel. Our smoke-free Yellowknife hotel rooms and suites come equipped with HDTV, microwave, free Wi-Fi, and much more to help you relax, work, and stay connected during your stay in Yellowknife.
Important notes
Please note that the tour schedule is subject to change based on weather or other circumstances beyond the supplier's control.
Subscribe now to win a $500 Travel Voucher