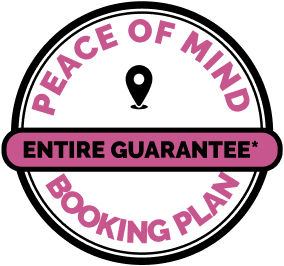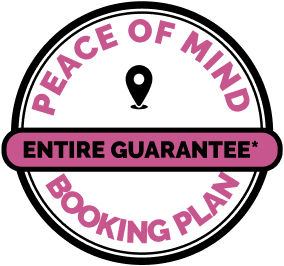 Peace of mind booking plan
Northern Lights from Southern Lakes Resort
Southern Lakes Resort Escape
(11868)
Contemplate the sublime wilderness beauty of your surroundings as you relax in your cosy heated cabin at Southern Lakes Resort!
Canada
Independent Holiday Packages
Highlights
Stay at the 3-star Southern Lake Resort
Chase the Aurora Borealis, a spectacle of magnetic and electrical charges in the air!
Receive complimentary Winter clothing for your stay!
The Southern Lakes Resort lies within the Traditional Territory of the Carcross / Tagish First Nation and is your home base to go out and explore the rugged beauty of Yukon region. Start your journey through the Yukon with relaxing days in your deluxe lakefront cabin and immerse yourself in the allure of the Yukon, one of the world's last true frontiers!
Included
3 nights at Southern Lakes Resort
Return transfers between Whitehorse and the resort
Daily Breakfast
Dinners as per Itinerary
3 nights of unguided Northern Lights viewing
Snowshoeing excursion (or similar) - depending on weather and fitness level
Winter clothing package- coat, boots, pants, hat, gloves, for guests ages 6 and older
Itinerary
Day 1
Whitehorse → Southern Lakes Resort
Departing from Whitehorse by floatplane or shuttle (by floatplane in the fall, and shuttle in the winter. The floatplane flight is approximately 20 minutes, and the shuttle transfer is approximately 1 hour and 40 minutes), you arrive at the resort and and check into your private log-built cabin nestled near the lakeside at 15:00. Late arrivals will be supplied a light inroom snack.
Although part of the compound, the cabins are set far enough from the main building and other guest buildings to create a true sense of privacy. Enjoy a delicious dinner prepared with Yukon flair in the main building. In the evening, look to the sky for the incredible Northern Lights as cascading emerald greens mix with vibrant pinks and blues in a dazzling display.
Overnight at Southern Lakes Resort in a Deluxe Lakefront Cabin.
Day 2-3
Southern Lakes Resort
After breakfast, whether accompanying your guide through the local trails to track moose, wild sheep and other large inhabitants of the forest and lake lands, or strapping on snow shoes to complement your cold weather gear and trek across the crystalline wonder of a frozen winter world, the magic of the Yukon is yours to discover over the next two days. In the evening, watch for the Northern Lights, the most spectacular natural fireworks in the world. Dinners are included.
Overnight at Southern Lakes Resort in a Deluxe Lakefront Cabin.
Day 4
Southern Lakes Resort → Whitehorse
After breakfast, check out of the lodge and take your return shuttle transfer to Whitehorse. Early departures are supplied a boxed breakfast in their room before leaving.
Additional information
Official language
French & English
Local currency
Canadian Dollars
Independent Holiday Package
Southern Lakes Resort Escape
Independent Holiday Package
Start your holiday when and with who you want! Our Independent Holiday Packages are NOT group tours with set departure dates. Available daily, they are pre-designed, purpose built, packaged itineraries full of memorable experiences delivered by our hand-picked local partners.
3 nights
from
AUD2,338
per person, twin share
Hotel options
Southern Lakes Resort
Whitehorse
The Southern Lakes Resort is the ideal place to unwind a few days to start or conclude your journey through the North. This lakeside restaurant offers homemade lake burgers as it is for juicy, perfectly grilled steaks or specialty dishes from our Chef with Swiss roots. The Deluxe Lakefront Villas overlooking Tagish Lake and its breathtaking scenery and with almost 600 square feet of living space, are the most luxurious and spacious rooms at the Southern Lakes Resort. The wide open living rooms, easily accommodating as many as two adults and one child, are appointed with an array of cushions, the perfect escape in which to relax during the day and recline in the evening enjoying the amazing view or with a bit of luck, the Northern Lights.
Important notes
Please note that this product is not part of our flexible booking policy as the supplier terms and conditions apply. Our team will advise of the exact booking conditions at the time of booking.
Minimum age requirement is 6 years old.
Transfers from Whitehorse are available for flights arriving prior to 21:30. Departure transfers on the last day are available for flights leaving no earlier than 07:30
Please note that the tour schedule is subject to change based on weather or other circumstances beyond the supplier's control.
Subscribe now to win a $500 Travel Voucher