France
Self-Cruising Canal Du Midi
(Tour code: 12294)
Starts and Ends
in Your chosen base
Travel Periods
11 Mar 2023 - 28 Oct 2023
You're set to savour the slow, easy pace of travel past lush vineyards in the heart of the Languedoc wine region.
Highlights
Spend a 7-night boating holiday onboard Horizon 1 at the Canal du Midi, a UNESCO World Heritage site and the most famous region, with breathtaking scenery and iconic avenues of plane trees.
Cruise alongside the green waters of the Canal du Midi, which twist and turn through the countryside, following the topography and passing through a variety of charming towns, villages, and cities with a rich history, vineyards, sunflower fields, and more.
Horizon 1 is perfect for couples or a small group. It is packed full of features and has the largest sundeck of any boat of its size.
See stunning cathedrals, ancient ruins and medieval cities such as Carcassonne, Castelnaudary, Béziers, Narbonne and Toulouse and be delighted with friendly cafés and gourmet restaurants
All services are subject to availability.
Overview
All Horizon models have been designed in a similar format and with the same attention to detail; allowing you to enjoy the European in true style and comfort.
Each model has a slightly different cabin configuration to suit any party size up to twelve people. All Horizon models enjoy the same spacious sundeck, with a barbeque and sunbathing area. The light and airy saloon and fully equipped kitchen has oversized windows and opens up to a rear seating area through large sliding glass doors.
The Horizon is the perfect boat to enjoy the spectacular scenery that fringe the waterway!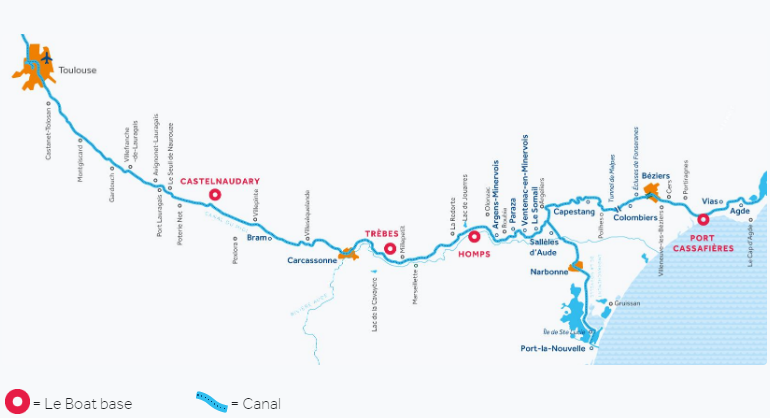 © Le Boat
Inclusions
A boat handling demo
A galley (kitchen) with all the utensils and appliances you would expect
Hire of the boat and its equipment
Locks free
On-board cruising information
Technical support
Towels and linen for all passengers
Itinerary
Day

1-8
Canal du Midi Region
Canal du Midi boating holidays present an opportunity to experience this fabulous waterway firsthand with your family and friends, inviting you to travel at a pace that lets you get to meet the people and relax amidst stunning natural beauty. Canal du Midi holidays are amongst our most popular offerings, and with so many bases to choose from there's a perfect cruise for you!
The perfect boating region for:
Wine Tasting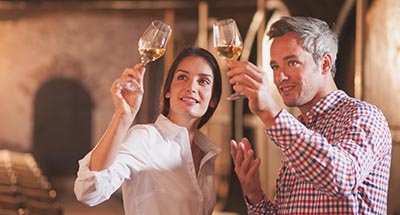 Nestled in the Languedoc wine region, the Canal du Midi is an ideal location for wine tasting holidays. On your Canal du Midi cruise, tour vineyards, visit wine caves and taste free samples. Trèbes, Homps, Ventenac, Paraza, Marseillette and Capestang offer much for wine connoisseurs!
History & Heritage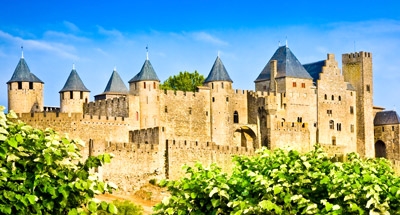 The Canal du Midi is steeped in history and heritage. Through a Canal du Midi boat hire, you'll see stunning cathedrals, grand châteaux, ancient ruins and medieval cities. Carcassonne is a real gem. Museum fans will love Castelnaudary, Béziers, Narbonne and Toulouse!
Gastronomy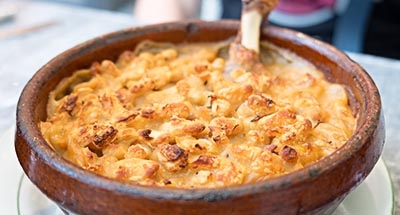 Friendly cafés and gourmet restaurants abound on the Canal du Midi! Try La Raffinerie in Béziers, Carcassonne's La Marquiere and L'Arbousier in Homps. Don't miss the slow-cooked bean and meat cassoulet (casserole), a French gastronomy specialty of Castelnaudary.
Family
There's something for the entire family on the Canal du Midi — amusements and rides at Luna Park in Le Cap d' Adge and the Raymond Chésa Leisure Park near Carcassonne. The kids will love watersports at Lac de Jouarres in Homps and Toulouse's Cité de L'Espace! Your Canal du Midi cruise will allow your children to have endless enjoyment on the most beautiful of holidays.
Additional information
Please note that this tour departs every Saturdays only.
Getting to the bases
Please see list of the different bases below. To find out how to get to each of the bases in this boating region, please contact our team:
Castelnaudary
Homps
Trèbes
Port Cassafières
Cruising Advice
The Canal du Midi is easy to navigate and ideal for beginners, allowing you to make the most of your time on a family holiday.
Tips: If you are cruising down to Béziers, consider mooring at the top or bottom of the locks of Fonsérannes if you want to walk or cycle into Béziers for sightseeing.
Please note that navigation between South Narbonne and Port la Nouvelle is not possible (Canal de la Robine).
We highly recommend to be careful when navigating the section between Canal du Midi and Narbonne due to increased algae in the water.
Excluded
International airfares and taxes
Domestic airfares and taxes, unless otherwise specified in our holiday package
Visa expenses, processing and issuance fees
Meals
Travel Insurance or expenses of a personal nature (mini-bar, phone call, laundry, etc.),
Tips or gratuities to guides, drivers, porters, hotel, restaurant or boat staff, etc.
Or any other travel expense that has not been included in our holiday package
FAQs
Who are Entire Travel Group?
Welcome to Entire Travel Group. We offer exceptional travel experiences across our extensive range of Entire Holiday Packages, Entire Group Journeys, Entire Rail Journeys, and Entire Cruise Journeys. With our industry-leading Peace of Mind Booking Plan, you can Book Now with flexibility and confidence.
Entire Travel Group is celebrating over 50 years of passionately delivering unique and memorable travel experiences. We are an Australian, family-owned, award-winning business with a friendly team ready to match your expectations to the perfect holiday experience.
Entire Travel Group used to be known by the individual brands shown in the footer of the website. The company has not changed, but we have amalgamated under one brand - Entire Travel Group.
For more details please visit - About Us | Entire Travel Group
Is Entire Travel Group Australian owned and operated?
Entire Travel Group is proudly Australian family owned and operated and as it stands today represents 50 years of experience, progress, and evolution. We proudly support the community with our long-term commitment to many important charity organisations. We were awarded the best operator in our class at the most recent National Travel Industry Awards.
Is Entire Travel Group industry accredited?
Entire Travel Group is both ATAS and CATO Accredited. ATAS is actively administered by the Australian Travel Industry Association (ATIA). The Council of Australian Tour Operators (CATO) is the trade association representing the land supply sector of the Australian Travel Industry.
Does Entire Travel Group have industry awards?
Entire Travel Group was honoured at the 2023 National Travel Industry Awards with Most Oustanding Wholesaler - Product / Service.
As our team works tirelessly to deliver exceptional holiday experiences, it was exciting to have this acknowledged with the highest recognition. The award is also a testament to the quality of our partners around the globe, and we take this opportunity to thank them for their tremendous support of our customers.
Are the Entire Travel Group holiday packages exclusive?
In some cases, we are the sole representative in Australia for the overseas travel operator. In other circumstances the product developed has been exclusively built for Entire Travel Group and can't be found elsewhere.
What's unique about Entire Travel Group Holiday Packages?
They are not group tours with set departures - they are pre-designed, purpose built, independent holiday packages full of unique and memorable experiences.
Our holiday packages have been exclusively built for us in collaboration with our handpicked suppliers, who also offer full on-ground support for the clients.
We are offering unique travel experiences which cannot be found elsewhere.
Many packages include our "Freedom of Choice" options which allow you to tailor the holiday experience. Like a sommelier matching wine to a meal, we have used our experience to carefully select and offer the right experiences in each location.
They include our Peace of Mind Booking Plan.
A wide selection of our packages are compliant with the World Travel & Tourism Council (WTTC) Covid Safe Travels.
Our motto for Independent Holiday Packages is start your holiday when and with who you want!
Our Independent Holiday Packages are NOT group tours with set departure dates. Group Tours have specific set departure dates, and of course, you are travelling with unknown passengers in a coach. These tours are great for certain travellers and there are many reputable tour operators providing a wide range of options around the world.
At Entire Travel Group, our focus is Independent Holiday Packages. Available daily, they are pre-designed, purpose built, packaged itineraries full of memorable experiences delivered by our hand-picked local partners.
Our holidays suit every demographic, from couples to singles, to retirees to families and everyone else in between.
Why travel with Entire Travel Group?
Of Entire Travel Group's attributes, we have settled on "When Experience Matters" as the quality we believe adds the most value to our customers. We have the experience to ensure your itinerary makes the dream holiday possible. Our continually enhanced technology allows our team to provide a quality customer service experience, and our partnerships with outstanding operators ensure we are confident of the on-ground experience for our customers.
For more details please visit - About Us | Entire Travel Group
How does the Peace of Mind Booking Plan work?
Our Peace of Mind Booking Plan allows you to book with confidence in the new international travel environment. With low deposits, a cooling off period and a flexibility period where you can cancel and rebook later, we really do have you covered.
For more details please visit - Peace of Mind Booking Plan | Entire Travel Group
Is there a cooling-off period?
Look for packages with our Peace of Mind Booking Plan logo on the website.
We understand that occasionally plans may change, so we give you the confidence to proceed with a cooling off period.
You may cancel for any reason within 7 days, where you will receive a 100% refund of your $100 per person deposit.
For more details please visit - Peace of Mind Booking Plan | Entire Travel Group
What is Freedom of Choice?
At Entire Travel Group we understand that our customers have their own personal tastes and interests - so throughout our packages look for "Freedom of Choice" which gives you the ability to tailor your holiday from the various experiences offered on selected days. Like a sommelier matching wine to a meal, we have used our experience to carefully select and offer the right experiences in each location.
The Freedom of Choice options are included in the package price, and the price remains the same regardless of the choice you make on each day.
Our Freedom of Choice program offers flexibility, by allowing you to choose from different options on pre-selected days in the itinerary.
Our per person price includes one tour on each Freedom of Choice day in the itinerary.
The price of the package remains the same regardless of the choice you make on each day.
For more details please visit - Freedom of Choice | Entire Travel Group
What is Book Now?
Book Now offers you the ability to make a reservation on our website for Holiday Packages that include our Peace of Mind Booking Plan. But it's not just a static offer – you have complete flexibility from travel dates, passenger numbers, single supplements, room upgrades, optional extras, flexible booking terms and more.
Our team will contact our overseas suppliers and confirm all arrangements.
A Confirmation from our reservation system will be sent in the coming days.
The Booking Number on this confirmation supersedes the website reference.
What forms of payment can be used at Entire Travel Group?
To confirm a booking using our on-line Book Now process, a credit card must be used to pay the refundable deposit.
For additional payments on the booking, Entire Travel Group supports bank transfer, credit card, TravelPay B2B, PaymentGate.
For further details please visit our Payments page.
How secure is the Entire Travel Group's on-line payment portal?
Entire Travel Group have partnered with TravelPay to ensure secure on-line credit card payments.
TravelPay is a level 1 PCI DSS compliant, which gives you peace of mind that your payment card data is in safe hands.
Entire Travel Group does not store any credit card information.
For more details please visit - Security and Compliance - TravelPay
Can you book my international airfares?
On some Islands Holiday Packages (e.g. Fiji), it is practical to include flights, so where we have done this it is indicated by the plane icon.
However, on the majority of our Holiday Packages, we do not include international flights.
We found that many customers may prefer to:
Travel on a specific airline of their choice
Have the flexibility to book flights with Frequent Flyer points
Select flight dates that may be different to our Holiday Package start/end dates
Use a Travel Credit already held with the airline
Use their travel agent for this service
We are able to assist with flights on any Holiday Package, so please just notify us during the Book Now process or contact our team.
Should I take travel insurance?
Travel insurance is strongly recommended. During the Book Now process please confirm you require assistance, and our team will be in contact with you.
What should I do before travelling?
Before you travel it is your responsibility to ensure you have the appropriate documentation including visas. If you are travelling on a passport other than Australian or New Zealand, you will require a permit to re-enter Australia. It is your responsibility as the traveller and/or travel booker to meet all government entry requirements.
For more information please visit - Before you travel | Entire Travel Group
How does a Travel Agent make a booking?
Please visit the Entire Travel Group's Agent Portal. We are here to support our industry partners with a range of informative updates, marketing collateral for campaigns and a reward & recognition program.
How do I start a Booking?
On any page that has Book Now simply follow the booking process.
You must select the Travel Agent tick box and provide correct details.
To confirm a booking only the refundable deposit is required.
An agency credit card must be used for this initial payment.
How do I contact Entire Travel Group?
Self-Cruising Canal Du Midi
SOMEWHERE ELSE TO CONSIDER
Subscribe now for your chance to win
a $500 Travel Voucher
Be the first to hear about our new Holiday Packages