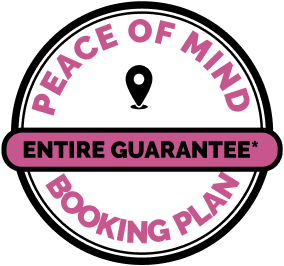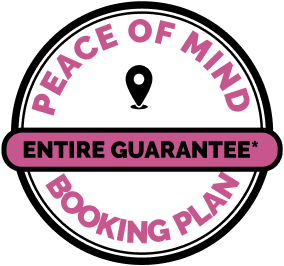 Entire guarantee,
your peace of mind booking plan
The coastal city of Porto known for its port wine and colourful Ribeira district
Panoramic view of San Sebastian
Delicious pintxos, small snack tapas with flavourful meats or seafood
Burgos, the old capital of the Kingdom of Castilla-Leon
Journey through Portugal and Spain
(10244)
Bespoke Small Groups of 12-16 guests means bigger experiences. Immerse in fascinating scenery, history and gastronomy as you hop from one distinguished region to another through this 10-day escapade in Portugal and Spain.
Portugal
Bespoke Small Groups (12-16 guests)
Highlights
Watch the famous rabelo boats on the Duoro River
Visit the Cathedral of Burgos, a UNESCO site that is a masterpiece of Spanish Gothic architecture.
Indulge in traditional Portuguese recipes in a cooking class surrounded by a vineyard
A day of Freedom of Choice activities
The journey starts in Porto, a coastal city best known for its Ribeira waterfront lined with brightly-coloured buildings and the Luís I Bridge, an iconic metal arch bridge that spans the River Douro. Set off to the Douro River Valley where you'll cherish Portuguese food with delicious port wines in a peaceful place surrounded by vineyards. Learn local recipes with a cooking class so you can recreate back home the authentic flavours of Portugal! Cross the border to Burgos to see a wealth of its medieval treasures, including the Cathedral of Burgos, an UNESCO World Heritage Site, and the 12th century Abbey of Santa María la Real de Las Huelgas. Travel to the stunning city of Santander, where you'll have a chance to see the impressive Magdalena Palace and the historic El Sardinero. Soon after, move on to San Sebastian, a gorgeous resort town boasting remarkable pintxos bars, Michelin-starred restaurants, and beaches looking out onto the breathtaking La Concha Bay.
Included
2 nights in Porto - 5* Hotel
2 nights in Douro River Valley - 4* Hotel
2 nights in Burgos - 4* Hotel
3 nights in San Sebastian - 4* Hotel
Services of a professional Tour Manager
Transportation via deluxe air-conditioned vehicle
9 breakfasts and 7 dinners
Walking Tour in Porto
Douro River Valley Tour
Wine Tasting in Douro River Valley
Cooking Class in Wine House Hotel
Walking Tour of Burgos
All taxes and service charges (excluding departure taxes noted)
All baggage handling (1 bag per guest)
Vibrant tiles, sparkling coastlines, and aromatic wines – all this and more awaits you in Northern Portugal and Spain. Say olá to Porto, a coastal Portuguese city whose robust spirit far outshines its modest size. Allow your eyes to drift along the brightly coloured buildings, built of immovable stone and opulent facades. Resembling an outdoor museum, you will feel the inscrutable pull of history as you meander down the cobblestone streets, along the tile-sided storefronts, and under the striking red rooftops. Breathe in the captivating energy of the scenic Ribeira waterfront before getting a taste of the culture at a local restaurant.
Overnight stay in Porto at Pestana Porto A Brasileira.
Pass by the neighbourhood's friendly faces as you discover the city's hidden secrets on a walking tour with a local expert. The bright blue-and white tiles of Carmo Church contrast with the overcast grey lining, creating a larger-than-life painting that appears to be lifted straight out of a storybook. Marvel at the intricate ironwork of the iconic Dom Luís I Bridge. Spanning the River Douro, this double-decker structure was
constructed by a protégé of Gustave Eiffel, famed creator of the Eiffel Tower in Paris. Watch the famous rabelo boats coast by as you gain insight into this city's history of transport and port wine.
The rest of the day is yours to spend as you wish; you may choose to take a scenic stroll across the river to Vila Nova de Gaia and visit one of the many port wine cellars for a tour and tasting.
Overnights stay in Porto at Pestana Porto A Brasileira.
Day 3
Porto → Aveiro → Douro River Valley
Leave Porto behind as your journey then takes you to Aveiro, a stunning waterfront town where hand-painted boats pass through the canal. Allow your eyes to drift along the nouveau architecture of this quaint fisherman village; perhaps you'll pause for a bite of a ovos moles, a "soft egg" pastry that the city is known for.
Continue to the Douro River Valley, a region of Northern Portugal known for its lush, serpentine
hillsides and delicious port wine grapes. Be welcomed to the Quinta da Pacheca, an estate that has been actively producing wine since the 1700's. Settle in for a leisurely 2-night stay in the midst of the vineyard's scenic paths and warm hospitality.
After touring the grounds, enjoy a wine tasting and dinner made up of fresh Portuguese ingredients.
Overnight stay in Douro River Valley at The Wine House Hotel – Quinta da Pacheca
With vineyards by your side and endless beauty ahead, enjoy a day at leisure. Perhaps you'll picnic in the vineyards, meander along the green hills, or venture into the nearby town of Regua.
Or, consider an optional tour to Lamego where you'll travel to the peak of the town via coach before hopping on a bike and exploring; coast down the winding streets, perhaps stopping for a delicious bola sandwich, and enjoy the downhill ride back to the quinta. (optional/additional cost)
No matter how you choose to spend your time, you will close out the day with a cooking class at your winery home. Allow the fresh air to gently float around you as the kitchen walls slide open, creating the feeling that you are preparing food directly in the vineyard. Indulge in traditional Portuguese recipes – all paired with enticing vintages from the estate.
Overnight stay in Douro River Valley at The Wine House Hotel – Quinta da Pacheca
Day 5
Douro River Valley → Pinhão → Burgos
This morning, Discover Pinhão, a charming town along the Douro River featuring tranquil vistas, sloping hills, and delicious port wine. Wander the vineyards and olive groves on your own, following the directional plaques along whatever path your heart desires.
This afternoon, travel east to Burgos, known as the cradle of the Castile region. Situated on the Pilgrim's Road, Burgos stands on the banks of the Rio Arlanzon with the slender, elegant spires of its famous cathedral rising into the sky.
Overnight stay in Burgos at NH Collection Palacio de Burgos.
Join a local expert on a leisurely paced walking tour of Burgos' beautiful medieval town centre. Spend time at the Cathedral of Burgos (UNESCO), a masterpiece of Spanish Gothic architecture. The cathedral, the third largest church in Spain, offers such masterpieces as the filigree work in the spires of the towers; the starry dome; the choir; the sarcophagi and the golden staircase.
Next, visit the 12th-century Monastery of Santa María Real de las Huelgas. Founded as a Royal Pantheon and a spiritual retreat for society ladies and royalty, the complex consists of the church, monastery and the enclosed premises of the Cistercian nuns.
Overnight stay in Burgos at NH Collection Palacio de Burgos.
Day 7
Burgos → Santander → San Sebastian
Today, board your coach for the port city of Santander where you will be free to explore independently. You may consider taking a relaxing stroll in the gardens of the Palacio de la Magdalena, or explore the historic district of El Sardinero.
Later, gather together as we make our way to San Sebastian. The sophisticated coastal city of San Sebastian welcomes you to indulge in its myriad charms.
Overnight stay in San Sebastian at Barcelo Costa Vasca.
This morning, it's your choice!
Join a guided tour of the city's fascinating old town; onboard a funicular, beautiful views of La Concha Bay surround you on your ascension to the apex of Mount Igueldo.
OR
Set out for a guided walk through the farms, vineyards, and villages along the Coastal Camino. Spend a little time mingling with the locals before making your return to San Sebastián.
Overnight stay in San Sebastian at Barcelo Costa Vasca.
Day 9
San Sebastian → Biarritz → San Sebastian
Spend your day at leisure in Biarritz, the European surfing headquarters and the heart of the French Basque country. Take in the beautiful scenery on this playground for the rich and famous.
Join your fellow travellers for dinner as you toast to an incredible adventure.
Overnight stay in San Sebastian at Barcelo Costa Vasca.
Head home with wonderful memories as your tour comes to a close.
End of tour.
Additional information
Official language
Portuguese
2021 Packages - Book Now
Journey through Portugal and Spain
(10244)
Hotel options
Pestana Porto A Brasileira
Porto
A Brasileira is the newest 5 star hotel located in downtown Porto, 4 minutes walking distance from the iconic Avenida dos Aliados and 12 minutes away from the Ribeira district. Built in the famous Porto's A Brasileira Café, the first to serve coffee in a cup on the early 20th century, and recognized with the slogan " the best coffee comes from A Brasileira". The new Historical has managed to preserve the building's original architectural features.
Quinta da Pacheca
Douro River Valley
Among the valleys of the Douro River, near the left bank, in the village of Cambres, Lamego county, in the heart of the first Pombaline demarcation of the Region, is Quinta da Pacheca, one of the most prestigious and recognized properties in the Douro Demarcated Region. With around 75 hectares of own vineyards planted in the Humanity World Heritage, classified by UNESCO in 2001, Quinta da Pacheca has always been focused in the pro- duction of quality Douro DOC and Port wines and was one of the first in the region to bottle DOC wines under its own brand. Exploring another form of business and contributing to broaden the tourism offer in an increasingly sought region and recognized as a destination of excellence.
NH Collection Palacio de Burgos
Burgos
With its atmospheric Gothic stone cloisters, and fascinating 500-year history, the magnificent NH Collection Palacio de Burgos, formerly known as NH Palacio de la Merced, is located by the River Arlazón near the glorious UNESCO-protected Burgos Cathedral. The hotel's 110 exquisite rooms are designed to reflect the grandeur of this historic building. Spacious and inviting, the Superior rooms and elegant Junior suite have river and cathedral views.The modern gym is free for guests to use, and the hotel's restaurant, Palacio de la Merced, is rated as one of the best in Burgos.
Barcelo Costa Vasca
San Sebastian
The hotel is a recently renovated urban hotel, 550 m. from Ondarreta beach, and the famous Peine del viento by Eduardo Chillida; and that connects with the city center through the wonderful promenade of La Concha beach. In the summer season, you can enjoy our garden area and outdoor pool.Whether for business or pleasure trips, San Sebastián is one of the most beautiful cities in Europe, thanks to an agenda full of options (Jazz Festival, Film Festival, pintxos route), for which the Barceló Costa Basque has the best qualities.
Important notes
This is an Entire Travel Group exclusive bespoke small group itinerary led by Collette.
Alternate hotels may be used.
Single accommodations are limited and are available on a first come, first served basis. Triple accommodations are not available.
Travel with just 16-24 guests on this tour where a smaller group setting means a more personal travel experience.
Upgrade to a wine barrel room is limited and subject to availability. Please enquire at time of booking for additional details.
Flights should arrive into Porto Airport and depart from San Sebastian Airport (flights not included)
This tour has a minimum requirement of 12 paying guests to the maximum of 16 guests on each
motor coach. If the maximum number of guests is reached on the first coach, any additional guests booked are subject to rate and space availability.