Posted by on 18 Jan 2022 , in North America
Canada's heart beats in the central province of Manitoba, where the country's rich history is reflected in its cultural landmarks, museums, national parks and dynamic neighbourhoods. It's here you'll find unimaginable encounters with polar bears, the aurora borealis, and the welcoming, unpretentious locals. Read on for 10 unmissable adventures in Manitoba.

1. Walk with polar bears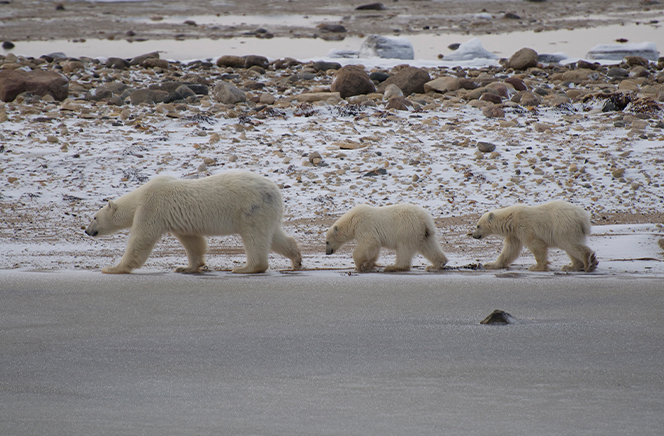 The king of the Arctic kingdom, the majestic polar bear can be viewed in Churchill – and there's more than one way to do it. Take a ride in a tundra vehicle or greet the world's largest carnivore from the comfort of a fenced wilderness lodge. See them from on high during a helicopter tour or, best of all, walk among them with a guide and photograph them in their natural habitat.
2. Crack the Hermetic Code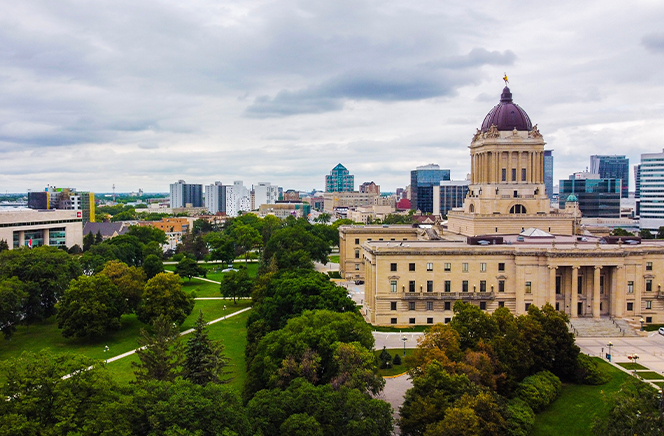 Step inside the Manitoba Legislature Building in the capital city of Winnipeg and join the exclusive Hermetic Code Tour led by author and historian Frank Albo. Uncover mystical secrets of the building's architecture, so well hidden they have eluded experts for almost a century. Unearth hieroglyphic inscriptions, numerological codes and secret teachings inscribed in a Masonic language. Immerse yourself in evil-repelling icons and mysterious symbols like an 8-pointed star commonly found in ancient temples. Look at the clues and decide for yourself whether the Legislature is a recreation of legendary Solomon's Temple.

3. kayak with belugas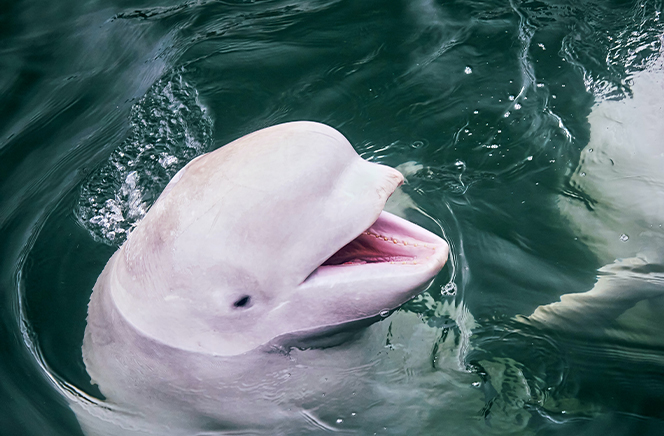 Hearing the beluga whales sing their sweet 'canary' chirps and whistles is a moment you'll never forget. Thousands of white beluga whales congregate each summer in the mouths of the northern Churchill and Seal Rivers that empty into Hudson Bay. While boat tours offer amazing viewing opportunities, for a more immersive experience, you can paddle a kayak to observe the pods from the water level. There's nothing to fear, belugas are among the friendliest of whales and are just as curious about people as you are about them.
4. witness the northern lights all year round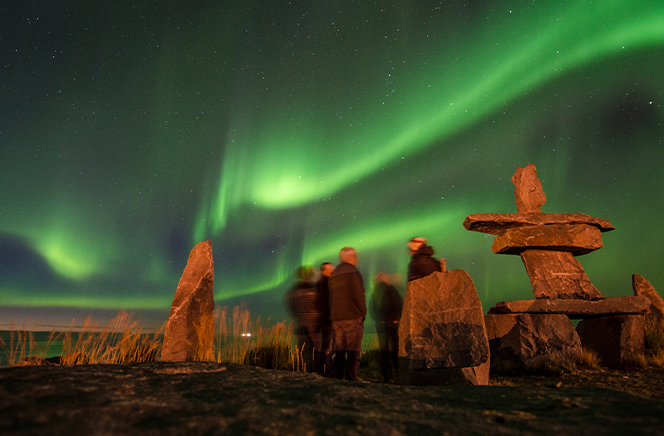 Located directly beneath the aurora oval, Churchill, Manitoba is considered one of the top three places on Earth to view the aurora borealis, with peak viewing season running from January to March every year. There are many ways to witness the spectacular light show, but if you head south to cottage country at The Pas, you may be lucky enough to witness the northern lights all year round. Alternatively, head to Flin Flon for a stay at a lakeside lodge that offers fishing, hiking and snowshoeing between nightly viewings, or pay a visit to cottage country at The Pas, where the Northern Lights are said to be visible all year-round.

5. perform a downward dog...on ice!
Performing the downward dog on a frozen lake is something you'll never do in Australia – it's the ultimate Instagram moment! Held in Winnipeg at FortWhyte Alive during the Fire & Ice Festival in February, the hour-long yoga class is followed by roasted marshmallows and wildcrafted tea.

6. visit the canadian museum for human rights
The Canadian Museum for Human Rights (CMHR) in Winnipeg is the first museum in the world solely dedicated to the evolution, celebration and future of human rights, with more than 250,000 visitors from around the world each year. As the first national museum in Canada to be built outside the National Capital Region, it's an experience that will stir your heart as you become immersed in multi-media technology that makes this an authentic experiential encounter.
7. play croki-curl... croki-what?!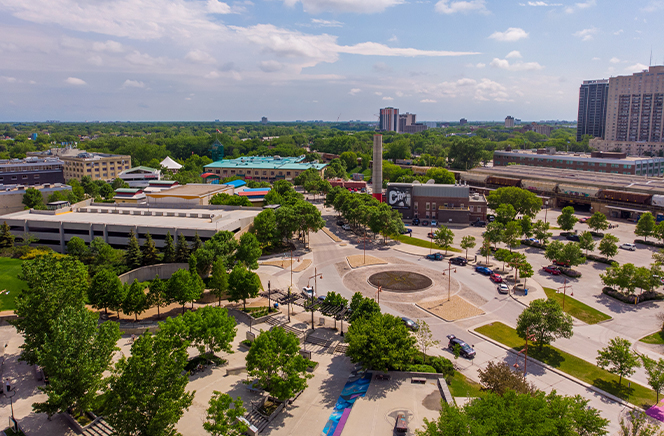 Head to The Forks in Winnipeg and try your hand at a quintessentially-Winnipeg past time, Croki-Curl. The game was invented right there in January 2017 as a life-sized version of the board game Crokinole, where players flick small discs across a circular board, aiming to land the discs in the high-scoring zones. Croki-Curl, a cross between Crokinole and curling, is the perfect way to warm up and make friends with the locals. Warning: 'Peggers are a competitive bunch!
8. step into olden-play prairie life
A short drive from downtown Winnipeg, at FortWhyte Alive, you'll get up close and personal with a herd of grunting bison - the largest animal to roam the North American landscape. Discover how aboriginals and pioneers lived alongside bison at Plains Cree Tipi, where you can hold artefacts made form bison, practice tossing a hunting spear (an 'atlatl') and paddle a Voyageur canoe on the lake, once filled with bundles of fur for trading.

9. dine under the aurora borealis
At 58° North latitude near Churchill, Manitoba, dinner is served under the dancing northern lights. Climb aboard a Tundra Buggy, a custom vehicle with huge wheels that can safely traverse the icy terrain, to cross the frozen Churchill River. There you'll enjoy a world-class meal in the warmth of a unique pop-up restaurant, Dan's Diner. The restaurant features panoramic window and skylights overhead, so you can catch a glimpse of the northern lights during your meal (weather dependent). This once-in-a-lifetime meal is included in select packages with Frontiers North Adventures.
10. witness the caribou migration
Witnessing a caribou migration is the stuff of dreams. As the winter begins, Manitoba's boreal woodland, coastal, and barren ground caribou embark on an epic journey across the tundra. You'll be mesmerised by this powerful wildlife spectacle and the wild beauty of these creatures, resplendent with antlers and huge, kind eyes.
Getting there
Air Canada has daily direct flights from Sydney and Brisbane to Vancouver, with connecting services to Winnipeg. Alternatively, VIA Rail, the national Canadian rail service runs from Vancouver to Winnipeg. The two-day journey spans British Columbia, Alberta and Saskatchewan before reaching the Manitoba, the heart of Canada.