Canada
Great Bear Lodge Grizzly Bear Viewing
(Tour code: 11885)
Starts and Ends
in Vancouver
Travel Periods
07 May 24 - 16 Oct 24
Travel Style
Independent Holiday Packages
Savor the rare gift of close observation of grizzly bears in their natural habitat, whilst staying in floating lodge accommodation.
Highlights
Wilderness-gourmet meals with complimentary wine and beer
Two wildlife viewing tours are scheduled each day at the lodge
Experience the Great Bear Rainforest, which is home to a significant concentration of coastal grizzly bears
Chance to view other wildlife like wolves, river otters, pine martens, mink, harbour seals and bald eagles
Cancel booking
Are you sure you want to cancel this booking?
All services are subject to availability.
Book Now
Only $100pp deposit to Book Now
Overview
Great Bear Nature Tours is rated by National Geographic Adventure as one of the Best Adventure Travel Companies on Earth. Their ecotourism Great Bear Lodge is the ideal base for photography and wildlife viewing tours, nestled at the mouth of a pristine salmon river. Wilderness-gourmet meals await you upon your return from the two guided viewing sessions per day. With a maximum of sixteen guests, you are assured of a personalised wilderness adventure in this very special area.
Nestled within the Great Bear Rainforest, the lodge resides in the midst of a natural wonderland celebrated by conservationists as a true rarity in our modern world. It stands as an extraordinary gem, preserving one of the few remaining complete and unspoiled ecosystems on our planet. Expanding across a colossal expanse of over 8 million acres, dwarfing even Africa's Serengeti, this remote coastal rainforest, with its abundance of threatened species, serves as a crucial sanctuary for the magnificent grizzly bear, making it one of their last bastions worldwide.
This coastal haven thrives on the annual homecoming of five distinct species of Pacific salmon each autumn, providing a sumptuous feast that sustains the iconic towering trees and the formidable bears that have become synonymous with this enchanting coastline.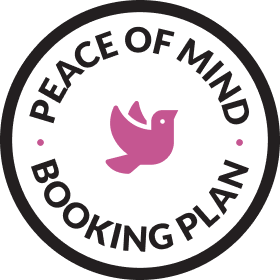 ENTIRE Cooling-Off Period
ENTIRE AUD Prices
ENTIRE Change of Mind
ENTIRE Industry Accredited
ENTIRE On Ground Support
ENTIRE Australian Owned
Inclusions
3 nights at Great Bear Lodge
1 night at Port Hardy
Return flights from Vancouver and Port Hardy
Return floatplane from Port Hardy and Great Bear Lodge
All transfers when in Port Hardy
All meals included at Great Bear Lodge
Complimentary wine and beer while at the Lodge
Guided morning and afternoon bear viewing sessions
Interpretive discussion and welcome orientation
Interpretive walks or boat excursions
Itinerary
Day

1
Vancouver Port Hardy Great Bear Lodge
Late this morning depart from Vancouver International Airport (South Terminal) for a 70 minute flight to Port Hardy. Upon arrival transfer (included) to the town of Port Hardy for lunch (own cost) and to explore the town. Departing from Port Hardy in the afternoon, you will leave behind the noise of modern life for a remote wilderness. Transportation is by seaplane. Journeying to the site is a spectacular adventure in itself, traveling over the breathtaking scenery of the central coast and over the rich waters of Queen Charlotte Strait, the home of orca, gray and humpback whales.
Upon your arrival at the lodge, your hosts will be on the dock to welcome you to your wilderness retreat. Settle into your private room at the lodge, before joining the group for your first wildlife viewing session. The Lodge has a range of different viewing sites, and will choose one according to where the bears have been most active. Estuary sites are reached by boat, while river sites are reached by a wilderness track. The viewing blinds on the river have been constructed with the photographer in mind, and are optimal and comfortable places from which to view bears.There is nothing quite like seeing your first grizzly emerge from the forest.
Returning to the lodge that evening, you will be treated to a wilderness-gourmet meal. Our biologist will present slides and videos, explaining the interaction of the grizzly bear with this unique ecology.
Overnight stay at Great Bear Lodge.
The Great Bear Lodge promotes low-impact ecotourism, using wind and solar power and taking special care not to disturb the bears or their environment. Scheduled morning and afternoon bear viewing sessions coincide with times when the bears are the most active. Accompanied by an experienced wildlife biologist you will observe the bears as they roam freely in their natural habitat as you float by boat through nearby estuaries or watch from specially-designed optimal viewing areas. Other possible wildlife sightings: wolves, otters, bald eagles, black bears, pine martins and mink.
Daily guided activities such as boat tours and an interpretative rainforest walk are offered between morning and afternoon viewing excursions, followed by a delicious lunch. Guests arriving in fall will also be able to witness thousands of migrating salmon from a series of enclosed blinds and open viewing stands along the river. Watch as the grizzlies hunt for fish in preparation for their coming hibernation.
Overnight stay at Great Bear Lodge.
Day

4
Great Bear Lodge Port Hardy
After breakfast, participate in a final bear watching session, followed by a farewell lunch and afternoon activity before taking a floatplane flight back to Port Hardy in the afternoon and a transfer to your post-night hotel.
Overnight stay in Port Hardy
Day

5
Port Hardy Vancouver
After check-out of your hotel in Port Hardy, you will be transferred mid-morning to Port Hardy Airport for your return flight to Vancouver International Airport (South Terminal).
Accommodation
Great Bear Lodge is located 50 air miles from Port Hardy, British Columbia. This is a place of spectacular beauty where one can still find the silence and solitude of another era. The charming floating lodge has eight bedrooms. The common area is a comfortable place for relaxing and listening to natural history presentations from our wildlife biologists. Completely upgraded in 2014, each bedroom now has an ensuite bathroom with a shower. The wind and solar powered lodge is in keeping with our commitment to low-impact ecotourism. Wilderness-gourmet meals await you at the lodge on your return from the wilderness.
Additional information
Official language
French & English
Local currency
Canadian Dollars
Please note that this product is not part of our flexible booking policy as the supplier terms and conditions apply. Our team will advise of the exact booking conditions at the time of booking.
Please note that the tour schedule is subject to change based on weather or other circumstances beyond the supplier's control.
Please advise of allergies and / or dietary requirements at the time of booking.
Guests are allowed 14 kg of baggage on the floatplane and excess luggage can be stored at the floatplane terminal in Port Hardy at no charge.
Excluded
International airfares and taxes
Domestic airfares and taxes, unless otherwise specified in our holiday package
Visa expenses, processing and issuance fees
Meals other than as specified in our holiday package
Travel Insurance or expenses of a personal nature (mini-bar, phone call, laundry, etc.),
Tips or gratuities to guides, drivers, porters, hotel, restaurant or boat staff, etc.
Or any other travel expense that has not been included in our holiday package
FAQs
Who are Entire Travel Group?
Welcome to Entire Travel Group. We offer exceptional travel experiences across our extensive range of Entire Holiday Packages, Entire Group Journeys, Entire Rail Journeys, and Entire Cruise Journeys. With our industry-leading Peace of Mind Booking Plan, you can Book Now with flexibility and confidence.
Entire Travel Group is celebrating over 50 years of passionately delivering unique and memorable travel experiences. We are an Australian, family-owned, award-winning business with a friendly team ready to match your expectations to the perfect holiday experience.
Entire Travel Group used to be known by the individual brands shown in the footer of the website. The company has not changed, but we have amalgamated under one brand - Entire Travel Group.
For more details please visit - About Us | Entire Travel Group
Is Entire Travel Group Australian owned and operated?
Entire Travel Group is proudly Australian family owned and operated and as it stands today represents 50 years of experience, progress, and evolution. We proudly support the community with our long-term commitment to many important charity organisations. We were awarded the best operator in our class at the most recent National Travel Industry Awards.
Is Entire Travel Group industry accredited?
Entire Travel Group is both ATAS and CATO Accredited. ATAS is actively administered by the Australian Travel Industry Association (ATIA). The Council of Australian Tour Operators (CATO) is the trade association representing the land supply sector of the Australian Travel Industry.
Does Entire Travel Group have industry awards?
Entire Travel Group was honoured at the 2023 National Travel Industry Awards with Most Oustanding Wholesaler - Product / Service.
As our team works tirelessly to deliver exceptional holiday experiences, it was exciting to have this acknowledged with the highest recognition. The award is also a testament to the quality of our partners around the globe, and we take this opportunity to thank them for their tremendous support of our customers.
Are the Entire Travel Group holiday packages exclusive?
In some cases, we are the sole representative in Australia for the overseas travel operator. In other circumstances the product developed has been exclusively built for Entire Travel Group and can't be found elsewhere.
What's unique about Entire Travel Group Holiday Packages?
They are not group tours with set departures - they are pre-designed, purpose built, independent holiday packages full of unique and memorable experiences.
Our holiday packages have been exclusively built for us in collaboration with our handpicked suppliers, who also offer full on-ground support for the clients.
We are offering unique travel experiences which cannot be found elsewhere.
Many packages include our "Freedom of Choice" options which allow you to tailor the holiday experience. Like a sommelier matching wine to a meal, we have used our experience to carefully select and offer the right experiences in each location.
They include our Peace of Mind Booking Plan.
A wide selection of our packages are compliant with the World Travel & Tourism Council (WTTC) Covid Safe Travels.
Our motto for Independent Holiday Packages is start your holiday when and with who you want!
Our Independent Holiday Packages are NOT group tours with set departure dates. Group Tours have specific set departure dates, and of course, you are travelling with unknown passengers in a coach. These tours are great for certain travellers and there are many reputable tour operators providing a wide range of options around the world.
At Entire Travel Group, our focus is Independent Holiday Packages. Available daily, they are pre-designed, purpose built, packaged itineraries full of memorable experiences delivered by our hand-picked local partners.
Our holidays suit every demographic, from couples to singles, to retirees to families and everyone else in between.
Why travel with Entire Travel Group?
Of Entire Travel Group's attributes, we have settled on "When Experience Matters" as the quality we believe adds the most value to our customers. We have the experience to ensure your itinerary makes the dream holiday possible. Our continually enhanced technology allows our team to provide a quality customer service experience, and our partnerships with outstanding operators ensure we are confident of the on-ground experience for our customers.
For more details please visit - About Us | Entire Travel Group
How does the Peace of Mind Booking Plan work?
Our Peace of Mind Booking Plan allows you to book with confidence in the new international travel environment. With low deposits, a cooling off period and a flexibility period where you can cancel and rebook later, we really do have you covered.
For more details please visit - Peace of Mind Booking Plan | Entire Travel Group
Is there a cooling-off period?
Look for packages with our Peace of Mind Booking Plan logo on the website.
We understand that occasionally plans may change, so we give you the confidence to proceed with a cooling off period.
You may cancel for any reason within 7 days, where you will receive a 100% refund of your $100 per person deposit.
For more details please visit - Peace of Mind Booking Plan | Entire Travel Group
What is Freedom of Choice?
At Entire Travel Group we understand that our customers have their own personal tastes and interests - so throughout our packages look for "Freedom of Choice" which gives you the ability to tailor your holiday from the various experiences offered on selected days. Like a sommelier matching wine to a meal, we have used our experience to carefully select and offer the right experiences in each location.
The Freedom of Choice options are included in the package price, and the price remains the same regardless of the choice you make on each day.
Our Freedom of Choice program offers flexibility, by allowing you to choose from different options on pre-selected days in the itinerary.
Our per person price includes one tour on each Freedom of Choice day in the itinerary.
The price of the package remains the same regardless of the choice you make on each day.
For more details please visit - Freedom of Choice | Entire Travel Group
What is Book Now?
Book Now offers you the ability to make a reservation on our website for Holiday Packages that include our Peace of Mind Booking Plan. But it's not just a static offer – you have complete flexibility from travel dates, passenger numbers, single supplements, room upgrades, optional extras, flexible booking terms and more.
Our team will contact our overseas suppliers and confirm all arrangements.
A Confirmation from our reservation system will be sent in the coming days.
The Booking Number on this confirmation supersedes the website reference.
What forms of payment can be used at Entire Travel Group?
To confirm a booking using our on-line Book Now process, a credit card must be used to pay the refundable deposit.
For additional payments on the booking, Entire Travel Group supports bank transfer, credit card, TravelPay B2B, PaymentGate.
For further details please visit our Payments page.
How secure is the Entire Travel Group's on-line payment portal?
Entire Travel Group have partnered with TravelPay to ensure secure on-line credit card payments.
TravelPay is a level 1 PCI DSS compliant, which gives you peace of mind that your payment card data is in safe hands.
Entire Travel Group does not store any credit card information.
For more details please visit - Security and Compliance - TravelPay
Can you book my international airfares?
On some Islands Holiday Packages (e.g. Fiji), it is practical to include flights, so where we have done this it is indicated by the plane icon.
However, on the majority of our Holiday Packages, we do not include international flights.
We found that many customers may prefer to:
Travel on a specific airline of their choice
Have the flexibility to book flights with Frequent Flyer points
Select flight dates that may be different to our Holiday Package start/end dates
Use a Travel Credit already held with the airline
Use their travel agent for this service
We are able to assist with flights on any Holiday Package, so please just notify us during the Book Now process or contact our team.
Should I take travel insurance?
Travel insurance is strongly recommended. During the Book Now process please confirm you require assistance, and our team will be in contact with you.
What should I do before travelling?
Before you travel it is your responsibility to ensure you have the appropriate documentation including visas. If you are travelling on a passport other than Australian or New Zealand, you will require a permit to re-enter Australia. It is your responsibility as the traveller and/or travel booker to meet all government entry requirements.
For more information please visit - Before you travel | Entire Travel Group
How does a Travel Agent make a booking?
Please visit the Entire Travel Group's Agent Portal. We are here to support our industry partners with a range of informative updates, marketing collateral for campaigns and a reward & recognition program.
How do I start a Booking?
On any page that has Book Now simply follow the booking process.
You must select the Travel Agent tick box and provide correct details.
To confirm a booking only the refundable deposit is required.
An agency credit card must be used for this initial payment.
How do I contact Entire Travel Group?
Great Bear Lodge Grizzly Bear Viewing
SOMEWHERE ELSE TO CONSIDER
Subscribe now for your chance to win
a $500 Travel Voucher
Be the first to hear about our new Holiday Packages