Italy
Wonders of the Northern Lakes
(Tour code: 12369)
Travel Periods
19 May 23 - 20 Oct 23
Travel Style
Escorted Group Tour
Experience the enchanting beauty and charm of Northern Italy's most famous lakes: Como & Garda,  during this fascinating, 5-day tour.
Highlights
English only Tour, with English-speaking Tour Director.
Discover Lake Como with its stunning villages: Bellagio and Tremezzo
Board the Bernina Train, a piece of history considered a World Heritage train!
Discover Franciacorta region, well-known for its unique sparkling wine!
Specialty dining & tasting experiences.
Cancel booking
Are you sure you want to cancel this booking?
All services are subject to availability.
Book Now
Only $100pp deposit to Book Now
Overview
If you are looking for a quiet holiday, away from the crowds and bustling cities, this is the perfect itinerary for you. These Italian lakes are flanked by breathtaking scenery with snow-capped mountain peaks, crystal blue lakes, lush forests and charming villages. Your tour start in Milan by enjoying a splendi ride onboard the Bernina Express. Then you''ll continue to Lake Como, a popular retreat for aristocrats and celebrities. Explore the cities and towns of Bellagio and stop overnight in Bergamo.
Continue to Lake Garda, the largest lake in Italy. Visit Verona, a historic city known for its well-preserved Roman ruins and magnificent Renaissance architecture and Franciacorta to enjoy a light lunch with Wine tasting before returning to Milan..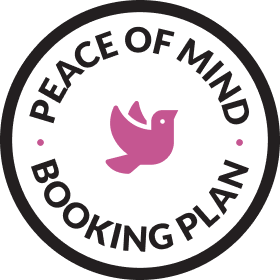 ENTIRE Cooling-Off Period
ENTIRE AUD Prices
ENTIRE Change of Mind
ENTIRE Industry Accredited
ENTIRE On Ground Support
ENTIRE Australian Owned
Inclusions
4-night accommodation in 4-star hotels
Transportation by deluxe motorcoach
Private transfers from airport as per itinerary
Scenic boat transfers
Bernina Express
Daily breakfast
Lunch and Dinners as per itinerary
Relax and taste a typical aperitivo (happy hour) in Milan in day 1
Enjoy light lunch and wine tasting in Franciacorta in day 5
Itinerary
Welcome to Milan! Meet the driver at Milan Malpensa Airport and enjoy a private transfer to your hotel.
In the afternoon, meet your expert local guide at the hotel and set off on a three-hour walking tour through the heart of Milan. Going down via Spallanzani, you will reach Porta Venezia (literally, Venice Gate), one of the historical gates to the city. It has medieval and maybe even Roman origins and gives the name to the city district all around it. An urban legend has the other term, it is known as - "Porta Renza" - stems from Renzo Tramaglino, co-protagonist of the novel The Betrothed by Alessandro Manzoni, who enters Milan exactly from this access.
You will proceed toward Corso Venezia and take a shortcut inside Giardini Indro Montanelli, a public garden. Opposite the garden, you will go past GAM, the Galleria d'Arte Moderna (modern art museum). Proceeding along Viale Manzoni, you will head for La Scala Opera House (Teatro alla Scala), inaugurated on 3 August 1778. The theater underwent major renovations from early 2002 to late 2004. Then get ready to take in the stunning Milan Cathedral (Duomo di Milano). Your tour guide will illustrate its main features.
The last stop will be the majestic Castello Sforzesco, a medieval fortress built in the 15th century by the Duke of Milan, Francesco Sforza. In its vicinity, we have chosen a refined bakery for you to be able to relax and taste a typical aperitivo (happy hour).
At the end of the aperitivo, the tour will be over and you will have some free time before returning to the hotel on your own.
Overnight in Milan at Starhotels Ritz or similar.
Day

2
Milan Bernina Express Milan
Get ready with the Bernina Express tour on boarding the train that snakes its way up to the mountain peaks. Just like sitting in a theater, you will admire unique views from your seat on board the Bernina Train, a piece of history (100 years old), and a World Heritage train.
After breakfast at the hotel, meet our driver and reach Tirano. You will get on board there and start this ride along one of the most beautiful railway routes in the world, with its unsurpassed alpine views. The journey will need two hours to complete. As the train winds its way over the Alps, occasionally passing through mountain tunnels and puffing its way past a myriad of towns and villages, many highlights will catch your attention. Look out at the Swiss Alps as you ride along the Bernina pass to St. Moritz, and enjoy free time to explore it. Meet your driver to return to Milan (meeting point in St. Moritz).
Overnight in Milan at Starhotels Ritz or similar.
Day

3
Milan Como Bellagio Bergamo
Enjoy breakfast at your hotel and then prepare for a short visit to Como, a tourist destination and vicinity to Lake Como and the Alps.
Stunning views over the lake and the alpine valleys are guaranteed! The lake, sometimes called Lario, has long been famous for its y-shape and Bellagio, which you will reach by boat. This little gem town lies at the intersection of the lake's two southern arms, with the Alps dominating the horizon to the north, and is home to some of the most charming landscapes in Italy. Take some time exploring this picturesque village and its small streets, luxury hotels, villas, and gardens, and have lunch at your leisure in one of the many restaurants or cafés.
Back onboard in the afternoon, you will make your way to Tremezzo/ Villa Carlotta where you will meet the driver and begin your journey to Bergamo. It is a truly historic and artistic jewel characterized by its urban structure; the città bassa (or lower town), a modern and dynamic, while the famous città alta (or upper town) houses the city, a medieval heart.
Enjoy a dinner at the hotel.
Overnight stay in Bergamo at Starhotels Cristallo or similar.
Day

4
Bergamo Sirmione Riva Del Garda Bergamo
Enjoy breakfast at your hotel and visit the next destination, Lake Garda, the largest lake in Italy.
We recommend taking a panoramic tour of the lake's west coast, taking in the splendid natural landscape, like the Brenta Dolomites (the Brenta Group has officially been recognized as a UNESCO World Heritage Site) and the gentle slopes of the Moraine Hills of Lower Garda. Enjoy the area's rich vegetation, including lemon trees, oleanders, magnolias, and bougainvillea, and be sure to taste some of the locally-made olive oil and wines.
Next, you will move to Sirmione, where Lake Garda and its surroundings are at their finest. See the sun reverberating on the lake's blue waters, the tree-lined shores, Sirmione Castle, and the ruins of Catullus's villa or Grottoes of Catullus (the 1st century BC poet owned a Villa here) during a boat tour.
Once you're through, you will have some free time to have lunch before departing for Riva del Garda. Located on the north side of the lake, you will see its quaint Venetian-style historical center.
Enjoy a dinner at the hotel.
Overnight stay in Bergamo at Starhotels Cristallo or similar.
Day

5
Bergamo Verona Franciacorta Milan
After breakfast, reach fair Verona, a museum en plain air. A local professional will wait and take you on a guided tour. The fascinating mix of historical periods and cultures (both classical and Germanic) is a blend of Nordic as well as Mediterranean influences that are both ancient and modern.
A walk through its narrow streets will allow you to get in touch with Verona's varied and fascinating past: traces of its splendid Roman origins, its medieval structures, its magnificent renaissance palaces, as well as the impressive fortifications protecting it. The combination of art and history will amaze you.
Two of William Shakespeare's plays set in Verona: "Romeo and Juliet" is by far the most famous one. We suggest taking a look at the so-called Juliet's home (and its balcony, said to have been the legendary balcony of the famous "Oh Romeo, Romeo" tragedy scene). It is a medieval building located via Cappello. Capello is the name of a family who resided in the building during the 14th century.
After the Verona tour, you will drive towards the area of Franciacorta, which soil consisting of gravel and sand over limestone, is ideal for the cultivation of grapes and winemaking. It is where you will enjoy a light lunch and taste some local food and renowned local wine.
After this experience, you will head for Milan, where our services will end in the late afternoon.
Additional information
Official language
Italian
No age limit, maximum group size up to 40 people.

All passengers must be able to indepently board and alight the coach.

We work with a selection of hotels in each location. All bookings are subject to availability, which means our team will confirm your specific hotels upon confirmation and payment of deposit. The package price is based on 4-star accommodation.

For organizational reasons, the itinerary may be reversed or modified without notice. In this case, our supplier ensures similar visits and excursions in accordance with the spirit of the tour program.

Blackout dates may apply during festive season.
Excluded
International airfares and taxes
Domestic airfares and taxes, unless otherwise specified in our holiday package
Visa expenses, processing and issuance fees
Meals other than as specified in our holiday package
Travel Insurance or expenses of a personal nature (mini-bar, phone call, laundry, etc.),
Tips or gratuities to guides, drivers, porters, hotel, restaurant or boat staff, etc.
Or any other travel expense that has not been included in our holiday package
FAQs
Who are Entire Travel Group?
Welcome to Entire Travel Group. We offer exceptional travel experiences across our extensive range of Entire Holiday Packages, Entire Group Journeys, Entire Rail Journeys, and Entire Cruise Journeys. With our industry-leading Peace of Mind Booking Plan, you can Book Now with flexibility and confidence.
Entire Travel Group is celebrating over 50 years of passionately delivering unique and memorable travel experiences. We are an Australian, family-owned, award-winning business with a friendly team ready to match your expectations to the perfect holiday experience.
Entire Travel Group used to be known by the individual brands shown in the footer of the website. The company has not changed, but we have amalgamated under one brand - Entire Travel Group.
For more details please visit - About Us | Entire Travel Group
Is Entire Travel Group Australian owned and operated?
Entire Travel Group is proudly Australian family owned and operated and as it stands today represents 50 years of experience, progress, and evolution. We proudly support the community with our long-term commitment to many important charity organisations. We were awarded the best operator in our class at the most recent National Travel Industry Awards.
Is Entire Travel Group industry accredited?
Entire Travel Group is both ATAS and CATO Accredited. ATAS is actively administered by the Australian Travel Industry Association (ATIA). The Council of Australian Tour Operators (CATO) is the trade association representing the land supply sector of the Australian Travel Industry.
Does Entire Travel Group have industry awards?
Entire Travel Group was honoured at the 2023 National Travel Industry Awards with Most Oustanding Wholesaler - Product / Service.
As our team works tirelessly to deliver exceptional holiday experiences, it was exciting to have this acknowledged with the highest recognition. The award is also a testament to the quality of our partners around the globe, and we take this opportunity to thank them for their tremendous support of our customers.
Are the Entire Travel Group holiday packages exclusive?
In some cases, we are the sole representative in Australia for the overseas travel operator. In other circumstances the product developed has been exclusively built for Entire Travel Group and can't be found elsewhere.
What's unique about Entire Travel Group Holiday Packages?
They are not group tours with set departures - they are pre-designed, purpose built, independent holiday packages full of unique and memorable experiences.
Our holiday packages have been exclusively built for us in collaboration with our handpicked suppliers, who also offer full on-ground support for the clients.
We are offering unique travel experiences which cannot be found elsewhere.
Many packages include our "Freedom of Choice" options which allow you to tailor the holiday experience. Like a sommelier matching wine to a meal, we have used our experience to carefully select and offer the right experiences in each location.
They include our Peace of Mind Booking Plan.
A wide selection of our packages are compliant with the World Travel & Tourism Council (WTTC) Covid Safe Travels.
Our motto for Independent Holiday Packages is start your holiday when and with who you want!
Our Independent Holiday Packages are NOT group tours with set departure dates. Group Tours have specific set departure dates, and of course, you are travelling with unknown passengers in a coach. These tours are great for certain travellers and there are many reputable tour operators providing a wide range of options around the world.
At Entire Travel Group, our focus is Independent Holiday Packages. Available daily, they are pre-designed, purpose built, packaged itineraries full of memorable experiences delivered by our hand-picked local partners.
Our holidays suit every demographic, from couples to singles, to retirees to families and everyone else in between.
Why travel with Entire Travel Group?
Of Entire Travel Group's attributes, we have settled on "When Experience Matters" as the quality we believe adds the most value to our customers. We have the experience to ensure your itinerary makes the dream holiday possible. Our continually enhanced technology allows our team to provide a quality customer service experience, and our partnerships with outstanding operators ensure we are confident of the on-ground experience for our customers.
For more details please visit - About Us | Entire Travel Group
How does the Peace of Mind Booking Plan work?
Our Peace of Mind Booking Plan allows you to book with confidence in the new international travel environment. With low deposits, a cooling off period and a flexibility period where you can cancel and rebook later, we really do have you covered.
For more details please visit - Peace of Mind Booking Plan | Entire Travel Group
Is there a cooling-off period?
Look for packages with our Peace of Mind Booking Plan logo on the website.
We understand that occasionally plans may change, so we give you the confidence to proceed with a cooling off period.
You may cancel for any reason within 7 days, where you will receive a 100% refund of your $100 per person deposit.
For more details please visit - Peace of Mind Booking Plan | Entire Travel Group
What is Freedom of Choice?
At Entire Travel Group we understand that our customers have their own personal tastes and interests - so throughout our packages look for "Freedom of Choice" which gives you the ability to tailor your holiday from the various experiences offered on selected days. Like a sommelier matching wine to a meal, we have used our experience to carefully select and offer the right experiences in each location.
The Freedom of Choice options are included in the package price, and the price remains the same regardless of the choice you make on each day.
Our Freedom of Choice program offers flexibility, by allowing you to choose from different options on pre-selected days in the itinerary.
Our per person price includes one tour on each Freedom of Choice day in the itinerary.
The price of the package remains the same regardless of the choice you make on each day.
For more details please visit - Freedom of Choice | Entire Travel Group
What is Book Now?
Book Now offers you the ability to make a reservation on our website for Holiday Packages that include our Peace of Mind Booking Plan. But it's not just a static offer – you have complete flexibility from travel dates, passenger numbers, single supplements, room upgrades, optional extras, flexible booking terms and more.
Our team will contact our overseas suppliers and confirm all arrangements.
A Confirmation from our reservation system will be sent in the coming days.
The Booking Number on this confirmation supersedes the website reference.
What forms of payment can be used at Entire Travel Group?
To confirm a booking using our on-line Book Now process, a credit card must be used to pay the refundable deposit.
For additional payments on the booking, Entire Travel Group supports bank transfer, credit card, TravelPay B2B, PaymentGate.
For further details please visit our Payments page.
How secure is the Entire Travel Group's on-line payment portal?
Entire Travel Group have partnered with TravelPay to ensure secure on-line credit card payments.
TravelPay is a level 1 PCI DSS compliant, which gives you peace of mind that your payment card data is in safe hands.
Entire Travel Group does not store any credit card information.
For more details please visit - Security and Compliance - TravelPay
Can you book my international airfares?
On some Islands Holiday Packages (e.g. Fiji), it is practical to include flights, so where we have done this it is indicated by the plane icon.
However, on the majority of our Holiday Packages, we do not include international flights.
We found that many customers may prefer to:
Travel on a specific airline of their choice
Have the flexibility to book flights with Frequent Flyer points
Select flight dates that may be different to our Holiday Package start/end dates
Use a Travel Credit already held with the airline
Use their travel agent for this service
We are able to assist with flights on any Holiday Package, so please just notify us during the Book Now process or contact our team.
Should I take travel insurance?
Travel insurance is strongly recommended. During the Book Now process please confirm you require assistance, and our team will be in contact with you.
What should I do before travelling?
Before you travel it is your responsibility to ensure you have the appropriate documentation including visas. If you are travelling on a passport other than Australian or New Zealand, you will require a permit to re-enter Australia. It is your responsibility as the traveller and/or travel booker to meet all government entry requirements.
For more information please visit - Before you travel | Entire Travel Group
How does a Travel Agent make a booking?
Please visit the Entire Travel Group's Agent Portal. We are here to support our industry partners with a range of informative updates, marketing collateral for campaigns and a reward & recognition program.
How do I start a Booking?
On any page that has Book Now simply follow the booking process.
You must select the Travel Agent tick box and provide correct details.
To confirm a booking only the refundable deposit is required.
An agency credit card must be used for this initial payment.
How do I contact Entire Travel Group?
Wonders of the Northern Lakes
SOMEWHERE ELSE TO CONSIDER
Subscribe now for your chance to win
a $500 Travel Voucher
Be the first to hear about our new Holiday Packages