Maldives
Kandima Maldives All-Inclusive Escape
(Tour code: 11996)
Travel Periods
01 May 23 - 23 Dec 24
Travel Style
Independent Holiday Packages
Experience a blend of trendy island setting and luxury while indulging in a variety of activities at the 5-star Kandima Maldives.
Highlights
Winner of Agoda's 2021 Customer Review and Gold Circle Award
Won six awards at the 2019 Haute Grandeur Global Awards
Daily replenishment of the Mini Bar with unlimited alcoholic and non-alcoholic drinks with a wide range of premium wines, cocktails, mocktails, and other drinks.
Unwind and enjoy at the 5-star Kandima Maldives with All-Inclusive Experience
Complimentary use of Snorkeling Equipment, Kayaks and Paddleboards
Cancel booking
Are you sure you want to cancel this booking?
All services are subject to availability.
Book Now
Only $100pp deposit to Book Now
Overview
This game-changing location boasts a truly trendy island setting, incredible restaurants and bars, and a diverse range of on-site activities. Kandima is a destination with soul, profoundly anchored in the Maldives and respectful of our guests, coworkers, community, culture, and environment, based on our key principles of being bright, fun, rooted, responsible, and human. Genuine hospitality with a personal touch, as well as innovative solutions that make use of the newest advancements – not to mention a lively mood – are the focus here.
Kandima Maldives is so much more than a vacation; it's a way of life! With 264 tastefully built apartments and villas, ten exceptional eating locations, and lots of fun-filled activities to choose from, this new game-changing destination is sure to be a hit. Families, couples, groups of friends, and honeymooners may all enjoy this genuinely trendy resort, which caters to guests of all ages and budgets. Kandima Maldives provides something for everyone, whether you're looking for a romance trip, aquatic adventures, fitness activities, spa escapes, or just family time. The island is only a thirty-minute flight from Velana International Airport, followed by a twenty-minute boat journey to this very gorgeous island in the Dhaalu Atoll.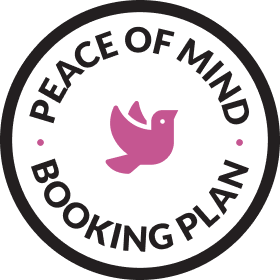 ENTIRE Cooling-Off Period
ENTIRE AUD Prices
ENTIRE Change of Mind
ENTIRE Industry Accredited
ENTIRE On Ground Support
ENTIRE Australian Owned
Inclusions
5 Nights at Kandima Maldives - 5*
Airport Meet & Greet
Return Domestic Flight plus Speedboat Transfers
All-inclusive Package (All Meals, Unlimited alcoholic & non‐alcoholic drinks included)
Daily replenishment of the Mini Bar
Daily morning and afternoon shuttles to the House Reef
Unlimited access to Fitness Centre, Hydro Pool and the use of Tennis Court and Football Field
Complimentary rental of Snorkeling Equipment, Standard Kayaks, and Paddleboards
Complimentary 30 minute photoshoot from the photo studio "Snap"
Itinerary
Day

1
Airport Kandima Maldives
Upon arrival at Male International Airport, a representative will assist with the check-in at the counter for a Domestic flight that will take 30 minutes followed by a 20 minutes speedboat transfer.
Enjoy the complimentary one bottle of wine and fruit basket upon arrival.
Overnight stay at Kandima Maldives in a Beach Studio.
Make the most of your holiday in Kandima Maldives by spending the next 4 days relaxing under the sun or participating in several activities the resort has to offer. With the complimentary snorkeling equipment, deep dive into the waters and peep into the marine life at the House Reef or enjoy the waters with kayaks and paddleboards. Make your stay more memorable by trying out the complimentary 30-minute photoshoot from the in-house photo studio "Snap". Enjoy lavish food and premium beverages at a selection of pubs and restaurants as part of the all-inclusive experience.
Overnight stay at Kandima Maldives in a Beach Studio.
Day

6
Kandima Maldives Airport
It's time to say goodbye. Check out and take the speed boat transfer to Dhaalu Airport, then the domestic flight to Male International Airport for your International flight back home.
Accommodation
Kandima Maldives
Upgrade available
Our 264 studios and villas are more than just stylishly comfortable -they are smart! Tech-savvy inclusions, with service available right at your fingertips, bright and light interiors, our studios and villas are anything but ordinary. Stay connected with complimentary Wi-Fi, even though you're miles from everywhere.
Room Upgrades
Beach Villa with Swirlpool
Set on the beachfront, the spacious beach villas with Swirl Pool are perfect to enjoy the feeling of sand between your toes. These villas face the crystal-clear lagoon side of the island and feature a king-size bed, sofa bed, wooden decks at the front with sunbeds and their very own Swirl Pool
Aqua Villa with Swirlpool
In need of a little seahabilitation? Dive in and explore the oh-so chic Aqua Villas with Swirl Pool are perfect for those seeking the ultimate overwater retreat. Featuring a private sundeck with a Swirl Pool, sun loungers and a bathroom have the perfect view of Kandima's extensive lagoon. Your daily dose of "vitamin sea" guaranteed.
Additional information
Official language
Dhivehi
Local currency
Maldivian Rufiyaa
Excluded
International airfares and taxes
Domestic airfares and taxes, unless otherwise specified in our holiday package
Visa expenses, processing and issuance fees
Meals other than as specified in our holiday package
Travel Insurance or expenses of a personal nature (mini-bar, phone call, laundry, etc.),
Tips or gratuities to guides, drivers, porters, hotel, restaurant or boat staff, etc.
Or any other travel expense that has not been included in our holiday package
FAQs
Who are Entire Travel Group?
Welcome to Entire Travel Group. We offer exceptional travel experiences across our extensive range of Entire Holiday Packages, Entire Group Journeys, Entire Rail Journeys, and Entire Cruise Journeys. With our industry-leading Peace of Mind Booking Plan, you can Book Now with flexibility and confidence.
Entire Travel Group is celebrating over 50 years of passionately delivering unique and memorable travel experiences. We are an Australian, family-owned, award-winning business with a friendly team ready to match your expectations to the perfect holiday experience.
Entire Travel Group used to be known by the individual brands shown in the footer of the website. The company has not changed, but we have amalgamated under one brand - Entire Travel Group.
For more details please visit - About Us | Entire Travel Group
Is Entire Travel Group Australian owned and operated?
Entire Travel Group is proudly Australian family owned and operated and as it stands today represents 50 years of experience, progress, and evolution. We proudly support the community with our long-term commitment to many important charity organisations. We were awarded the best operator in our class at the most recent National Travel Industry Awards.
Is Entire Travel Group industry accredited?
Entire Travel Group is both ATAS and CATO Accredited. ATAS is actively administered by the Australian Travel Industry Association (ATIA). The Council of Australian Tour Operators (CATO) is the trade association representing the land supply sector of the Australian Travel Industry.
Does Entire Travel Group have industry awards?
Entire Travel Group was honoured at the 2023 National Travel Industry Awards with Most Oustanding Wholesaler - Product / Service.
As our team works tirelessly to deliver exceptional holiday experiences, it was exciting to have this acknowledged with the highest recognition. The award is also a testament to the quality of our partners around the globe, and we take this opportunity to thank them for their tremendous support of our customers.
Are the Entire Travel Group holiday packages exclusive?
In some cases, we are the sole representative in Australia for the overseas travel operator. In other circumstances the product developed has been exclusively built for Entire Travel Group and can't be found elsewhere.
What's unique about Entire Travel Group Holiday Packages?
They are not group tours with set departures - they are pre-designed, purpose built, independent holiday packages full of unique and memorable experiences.
Our holiday packages have been exclusively built for us in collaboration with our handpicked suppliers, who also offer full on-ground support for the clients.
We are offering unique travel experiences which cannot be found elsewhere.
Many packages include our "Freedom of Choice" options which allow you to tailor the holiday experience. Like a sommelier matching wine to a meal, we have used our experience to carefully select and offer the right experiences in each location.
They include our Peace of Mind Booking Plan.
A wide selection of our packages are compliant with the World Travel & Tourism Council (WTTC) Covid Safe Travels.
Our motto for Independent Holiday Packages is start your holiday when and with who you want!
Our Independent Holiday Packages are NOT group tours with set departure dates. Group Tours have specific set departure dates, and of course, you are travelling with unknown passengers in a coach. These tours are great for certain travellers and there are many reputable tour operators providing a wide range of options around the world.
At Entire Travel Group, our focus is Independent Holiday Packages. Available daily, they are pre-designed, purpose built, packaged itineraries full of memorable experiences delivered by our hand-picked local partners.
Our holidays suit every demographic, from couples to singles, to retirees to families and everyone else in between.
Why travel with Entire Travel Group?
Of Entire Travel Group's attributes, we have settled on "When Experience Matters" as the quality we believe adds the most value to our customers. We have the experience to ensure your itinerary makes the dream holiday possible. Our continually enhanced technology allows our team to provide a quality customer service experience, and our partnerships with outstanding operators ensure we are confident of the on-ground experience for our customers.
For more details please visit - About Us | Entire Travel Group
How does the Peace of Mind Booking Plan work?
Our Peace of Mind Booking Plan allows you to book with confidence in the new international travel environment. With low deposits, a cooling off period and a flexibility period where you can cancel and rebook later, we really do have you covered.
For more details please visit - Peace of Mind Booking Plan | Entire Travel Group
Is there a cooling-off period?
Look for packages with our Peace of Mind Booking Plan logo on the website.
We understand that occasionally plans may change, so we give you the confidence to proceed with a cooling off period.
You may cancel for any reason within 7 days, where you will receive a 100% refund of your $100 per person deposit.
For more details please visit - Peace of Mind Booking Plan | Entire Travel Group
What is Freedom of Choice?
At Entire Travel Group we understand that our customers have their own personal tastes and interests - so throughout our packages look for "Freedom of Choice" which gives you the ability to tailor your holiday from the various experiences offered on selected days. Like a sommelier matching wine to a meal, we have used our experience to carefully select and offer the right experiences in each location.
The Freedom of Choice options are included in the package price, and the price remains the same regardless of the choice you make on each day.
Our Freedom of Choice program offers flexibility, by allowing you to choose from different options on pre-selected days in the itinerary.
Our per person price includes one tour on each Freedom of Choice day in the itinerary.
The price of the package remains the same regardless of the choice you make on each day.
For more details please visit - Freedom of Choice | Entire Travel Group
What is Book Now?
Book Now offers you the ability to make a reservation on our website for Holiday Packages that include our Peace of Mind Booking Plan. But it's not just a static offer – you have complete flexibility from travel dates, passenger numbers, single supplements, room upgrades, optional extras, flexible booking terms and more.
Our team will contact our overseas suppliers and confirm all arrangements.
A Confirmation from our reservation system will be sent in the coming days.
The Booking Number on this confirmation supersedes the website reference.
What forms of payment can be used at Entire Travel Group?
To confirm a booking using our on-line Book Now process, a credit card must be used to pay the refundable deposit.
For additional payments on the booking, Entire Travel Group supports bank transfer, credit card, TravelPay B2B, PaymentGate.
For further details please visit our Payments page.
How secure is the Entire Travel Group's on-line payment portal?
Entire Travel Group have partnered with TravelPay to ensure secure on-line credit card payments.
TravelPay is a level 1 PCI DSS compliant, which gives you peace of mind that your payment card data is in safe hands.
Entire Travel Group does not store any credit card information.
For more details please visit - Security and Compliance - TravelPay
Can you book my international airfares?
On some Islands Holiday Packages (e.g. Fiji), it is practical to include flights, so where we have done this it is indicated by the plane icon.
However, on the majority of our Holiday Packages, we do not include international flights.
We found that many customers may prefer to:
Travel on a specific airline of their choice
Have the flexibility to book flights with Frequent Flyer points
Select flight dates that may be different to our Holiday Package start/end dates
Use a Travel Credit already held with the airline
Use their travel agent for this service
We are able to assist with flights on any Holiday Package, so please just notify us during the Book Now process or contact our team.
Should I take travel insurance?
Travel insurance is strongly recommended. During the Book Now process please confirm you require assistance, and our team will be in contact with you.
What should I do before travelling?
Before you travel it is your responsibility to ensure you have the appropriate documentation including visas. If you are travelling on a passport other than Australian or New Zealand, you will require a permit to re-enter Australia. It is your responsibility as the traveller and/or travel booker to meet all government entry requirements.
For more information please visit - Before you travel | Entire Travel Group
How does a Travel Agent make a booking?
Please visit the Entire Travel Group's Agent Portal. We are here to support our industry partners with a range of informative updates, marketing collateral for campaigns and a reward & recognition program.
How do I start a Booking?
On any page that has Book Now simply follow the booking process.
You must select the Travel Agent tick box and provide correct details.
To confirm a booking only the refundable deposit is required.
An agency credit card must be used for this initial payment.
How do I contact Entire Travel Group?
Kandima Maldives All-Inclusive Escape
SOMEWHERE ELSE TO CONSIDER
Subscribe now for your chance to win
a $500 Travel Voucher
Be the first to hear about our new Holiday Packages