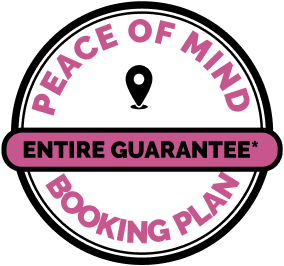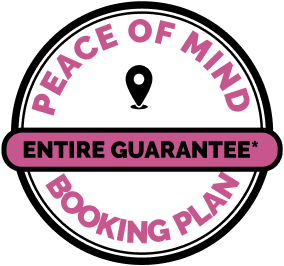 Entire guarantee,
your peace of mind booking plan
Village of Appenzell, Switzerland
Photo Stop by Lake Lucerne | Credit: Mattias Nutt
Tesla Grand Self Drive Tour of Switzerland
(11609)
The E-Grand Tour of Switzerland is the first road trip designed specifically for electric vehicles. Experience a wonderful mix of the most beautiful sights and the most exciting mountain passes in Switzerland combined with an exceptional driving experience in your Tesla Model 3 rental car.
Switzerland
Independent Holiday Packages
Highlights
Explore Switzerland in a Tesla Model 3 rental car
2 for 1 discounts with a Swiss Coupon Pass
Explore the Rhine Falls, Europe's largest waterfall
Explore UNESCO World Cultural Heritage Site - Abbey District of St. Gallen
Visit the Gruyère region, which is home to the world-famous Gruyère cheese
Traverse Switzerland's spectacular scenery from north to south during this exciting, 9-day self-drive adventure.
Explore the vibrant city of Zurich and its numerous museums and art galleries. From Zurich drive through the medieval town of Winterthur and stop and explore the stunning Rhine Falls . Continue along the banks of Lake Constance until you reach the charming city of St. Gallen, famed for its historic abbey and library.
Continue your trip to the glitzy resort town of St Moritz. The next stop is Lugano, full of Mediterranean flair and southern joie de vivre. From Lugano drive to Zermatt, a renowned resort town located below the majestic Matterhorn. From Zermatt continue to the second-largest city on Lake Geneva, Lausanne, where small alleyways with cafes and boutiques shape the streetscape in the medieval city centre.
The next stop on the self-drive itinerary is Interlaken, which lies between Lake Thun and Lake Brienz and surrounded by three mighty mountains Eiger, Mönch and Jungfrau. The final stop is the picturesque old town of Lucerne, home of the Chapel Bridge, one of Europe's oldest wooden bridges and Lake Lucerne itself.
Included
1 night in Zurich at Opera Hotel - 4*
1 night in St. Gallen at Einstein Hotel St. Gallen - 4*
1 night in St. Moritz at Hotel San Gian St. Moritz - 4*
1 night in Lugano at Hotel Dante Lugano - 4*
1 night in Zermatt in a 4* hotel
1 night in Lausanne at Lausanne Palace - 5*
1 night in Interlaken at Linder Beau Rivage - 5*
1 night in Lucerne
8 Day Car Hire - Tesla Model 3
Return 2nd class train between Zurich Airport and Zurich
Return 2nd class train between Tasch and Zermatt
Daily Breakfast
Grand Tour of Switzerland Road Map and Travel Guide
Detailed itinerary and travel documentation
Swiss Coupon Pass
Travel by rail from Zurich airport to Zurich.
Zurich, the "metropolis of experiences" offers a unique mixture of attractions that you can enjoy by yourself on your first day.
Swiss Coupon Pass - 2 for 1:
Sightseeing: Guided Tours of Zurich , Entry to FIFA Museum.
Food: 4 different choices
Overnight stay in Zurich at Opera Hotel.
Day 2
Zurich → St. Gallen (150km)
Breakfast at the hotel.
Your Tesla rental car will be ready to collect from your hotel.
On your way to St. Gallen stopover at the Rhine Falls, Europe's largest waterfall. In St. Gallen, the Abbey precinct with the cathedral and Abbey Library has been accorded UNESCO World Heritage listing and is one of the top attractions along the Grand Tour.
Swiss Coupon Pass: 2 for 1:
Sightseeing: Guided Tour of St.Gallen Old Town , Entry to Convent & Library of St. Gallen .
Food: Inseli Bistro near Rhinefalls , Bistro St. Gallen and more
Overnight stay in St. Gallen at Einstein Hotel.
Day 3
St. Gallen → St. Moritz (185km)
Breakfast at the hotel.
On the way to St. Moritz you will pass the village of Appenzell. The Appenzell region is known for rural customs and traditions. Continue your drive and have a stopover at Heidi's Village in Maienfeld.
Swiss Coupon Pass: 2 for 1:
Sightseeing & Food: Muotta Muragl , Diavolezza , Piz Nair
Overnight stay in St. Moritz at San Gian Hotel.
Day 4
St. Moritz → Lugano (267km)
Breakfast at the hotel.
Today's journey takes you to Lugano in the south of Switzerland, where you have several opportunities to experience the Grand Tour attractions.
We recommended a stroll around the historical old-town and an excursion to San Salvatore or Monte Brè.
Swiss Coupon Pass: 2 for 1:
Sightseeing: Swiss Miniature ,Monte Tamaro , Monte Generosa and more .
Food: 4 ‐ 5 choices in Lugano, Bellinzona and Ascona.
Overnight stay in Lugano at Hotel Lugano Dante.
Day 5
Lugano → Zermatt (215km)
Breakfast at the hotel.
Leaving Lugano for Zermatt. On the way to Zermatt you will pass Ascona. Continue moving down to Täsch which is your last stop by car before you continue by train to Zermatt.
Swiss Coupon Pass: 2 for 1:
Sightseeing: Guided tour of Zermatt, discount on Gornergrat.
Food: 2 ‐ 3 choices in Zermatt.
Overnight in Zermatt. (Multiple 4* options available - Parking is in Tasch)
Day 6
Zermatt → Lausanne (156km)
Breakfast at the hotel.
A morning trip up the exhilarating open-air Gornergrat railway is not to be missed. Back in Täsch your route begins with a stunning drive up through the Valais, views dominated by amazing peaks. The river and forests accompany you as you enter French speaking Switzerland and along the shores of Lake Geneva to Lausanne.
Swiss Coupon Pass: 2 for 1:
various offers along Lake Geneva
Overnight stay in Lausanne at Lausanne Palace.
Day 7
Lausanne → Interlaken (156km)
Breakfast at the hotel.
On your way to Interlaken you will have time to explore the historical Gruyère region, which is home to the world-famous Gruyère cheese. Continue your drive to Interlaken from where you will witness the majestic Eiger, Mönch and Jungfrau summits.
Swiss Coupon Pass: 2 for 1:
Sightseeing: Beatus Caves, Boedlitram sightseeing tour, Lake cruise, Glacier Canyon Grindelwald .
Food: various in the Jungfrau Region
Overnight stay in Interlaken at Lindner Beau Rivage.
Day 8
Interlaken → Lucerne (167km)
Breakfast at the hotel.
If you have some time left before you head to Lucerne, spend some time on Lake Thun or Lake Brienz or visit Bern, the capital of Switzerland.
Swiss Coupon Pass: 2 for 1:
Sightseeing: Guided Tour of Lucerne , Swiss Chocolate Adventure, Pilatus Rope Park .
Food: 4 choices in and around Lucerne
Overnight stay in Lucerne at Continental Park Hotel.
Day 9
Lucerne → Zurich (140km)
Breakfast at the hotel.
You will spend your last day in one of the most beautiful cities in Switzerland. One of the highlights of Lucerne is the Chapel Bridge. Drive back to Zürich for rental car drop-off at the airport.
Additional information
Official language
French, Swiss - German, Italian, Romansh
2021 Packages - Book Now
Tesla Grand Self Drive Tour of Switzerland
(11609)
Hotel options
Opera Hotel
Zurich
The mix of culture, entertainment, and business around the hotel lends the Opera Zürich a special touch, which is also reflected in its interior design and facilities. Here, personal service and creativity are served up with a touch of sophistication. Each room has its own individual charm, customised furnishings, and the highest level of comfort. Business travellers, culture enthusiasts, families, and urban explorers all feel equally at home here. The Restaurant Opera focuses on seasonal and regional products and conjures up fresh, aromatic, and exciting dishes for its guests every day.
Einstein Hotel St. Gallen
St. Gallen
The stylish Einstein St.Gallen 4* Superior Hotel is in a central, yet quiet, location just a short walk away from the world-famous Abbey of St.Gallen. It has 113 refurbished and air conditioned rooms and suites. A 3,000 m2 fitness park with wellness area is linked to the hotel. Guests can explore culinary delights in the Einstein Gourmet which has been awarded 18 GaultMillau points and 2 Michelin stars, the Bistro St.Gallen with its international flair and the Einstein Bar with its English club atmosphere and spacious Davidoff Cigar Lounge.
Hotel San Gian St Moritz
St. Moritz
Next to the Signalbahn in St. Moritz you are right in the middle of the action - and still enjoy a quiet place of comfort. The Hotel San Gian combines charm, cosiness and elegance. Be it in one of the large and luxuriously furnished rooms, in the elegant spa or in one of the two restaurants with excellent cuisine. The San Gian is a 4-star superior hotel.
Hotel Dante Lugano
Lugano
Lugano Dante is your place to stay in Lugano, right at the centre of the shopping and business district. Whether you're travelling for work or for leisure, Lugano Dante is the right choice. In the heart of Lugano, located in the old town of Lugano and within the city's financial and business district, in a fascinating pedestrian area rich in history, shops and urban lifestyle. All the rooms at the Lugano Dante are air-conditioned and soundproof.
Lausanne Palace
Situated in the heart of Lausanne, this Palace offers breathtaking views of Lake Geneva and the Alps. Very unique atmosphere combining luxury and savoir vivre. Fully modernised and renovated, this magnificent and stately Art Nouveau hotel has 140 rooms and suites, 4 restaurants including gastronomic restaurant La Table d'Edgard and a French brasserie Grand-Chêne , 3 bars, 14 air-conditioned meeting rooms, Spa & Hair Spa and parking.
Lindner Beau Rivage
Interlaken
With a spectacular view of the Eiger, Mönch & Jungfrau, the imposing Lindner Grand Hotel Beau Rivage captivates in front of a gorgeous backdrop. Here you can enjoy that special something of a Swiss grand hotel steeped in history without having to forego modern comfort. With the elegant charm each of the 101 rooms and suites exude comfort and the special feeling of being far away from the everyday.
Continental Park Lucerne
Lucerne
The 4 Star Hotel Continental Park welcomes you to your personal journey of discovery in the heart of the city of Lucerne. Directly at the train station and adjacent to the Vögeligärtli city park. The 92 modern and air-conditioned rooms ensure a dignified stay, while the finest Ticino specialties in the Bellini Locanda Ticinese delight your palate.
Important notes
We work with a selection of hotels in each location. All bookings are subject to availability, which means we may need to offer an alternative hotel of equivalent or better quality. Our team will confirm your specific hotels upon confirmation and payment of deposit. Parking at hotels is included. Hotels will have electric car docking stations. Some charging fees might be applicable depending on the hotel.
Swiss Coupon Pass
The Swiss Coupon Pass is your ideal companion for your journey through Switzerland.
The services and attractions listed in the coupon book can be found in 11 different destinations along the "Grand Tour of Switzerland". Discover 100 exclusive 2 for 1 offers. Take advantage of 50% discount on many offers from gastronomy, leisure and public transport.