Spain
Andalusia Journeys
(Tour code: 12930)
Starts and Ends
in Madrid
Travel Periods
23 Mar 24 - 02 Nov 24
Travel Style
Group Journeys
Uncover the enchanting secrets of Andalusia on an inspirational 8-day journey, immersing yourself in the ancient wonders and captivating beauty of Southern Spain.
Highlights
Guaranteed Departures. Small group sizes (max 24 passengers). English speaking only tour with an experienced Tour Director.
Enjoy an authentic Tapas Dinner at a local restaurant in Madrid
Discover the awe-inspiring architectural masterpiece known as the Great Mosque of Cordoba!
Be transported back in time as you visit the Roman Theater of Mérida!
Be enchanted by the epitome of Moorish architecture and unparalleled beauty of the Alhambra Palace in Granada
Witness the timeless beauty and artistry of Gipsy Flamenco in Granada
Cancel booking
Are you sure you want to cancel this booking?
All services are subject to availability.
Book Now
Only $100pp deposit to Book Now
In partnership
Overview
Embark on an unforgettable 8-day journey through the captivating cities of Madrid, Seville, Cordoba, and Granada in Spain. In Madrid, explore the highlights of this vibrant city and indulge in a Welcome Tapas Dinner. Travel to Merida to discover its ancient Roman Theater before heading to Seville, where you can take an optional evening walk through the Setas de Sevilla and enjoy panoramic views. Explore Seville's Jewish Quarter and immerse yourself in its rich history.
Journey to Cordoba to marvel at the majestic Mosque-Cathedral, a remarkable blend of Islamic and Christian architecture. Finally, in Granada, visit the iconic Alhambra Palace, a UNESCO World Heritage Site renowned for its exquisite Moorish design. Take in the breathtaking views and savor an authentic Gypsy Flamenco show with dinner. Conclude your adventure with a visit to the historic city of Toledo before returning to Madrid for a Farewell Dinner. With a wealth of cultural experiences, architectural wonders, and unforgettable moments, this journey through Spain will leave you with lasting memories.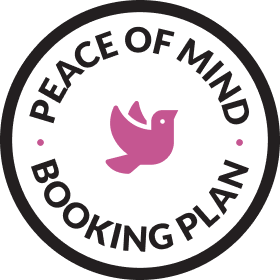 ENTIRE Cooling-Off Period
ENTIRE AUD Prices
ENTIRE Change of Mind
ENTIRE Industry Accredited
ENTIRE On Ground Support
ENTIRE Australian Owned
Inclusions
7-nights accommodation in 4-star & 5-star hotels
Transportation by luxury coach
Private transfers to/from airport as per itinerary
Daily Breakfast
Specialty Meals: Welcome Tapas dinner and Flamenco experience with dinner
Farewell dinner in Madrid
Guided visits in Madrid, Cordoba, Merida, Seville and Granada
Entrance fees for Alhambra Palace, Cordoba Mosque, and Merida's Roman Theatre included.
English-Speaking Only Tour Director throughout the journey
Itinerary
Andalusia Journeys
A private transfer will meet you at the airport and transfer you to your hotel.
At 19:00, meet with your Tour Director (TD) at the hotel´s Reception Desk for a welcome meeting. You will also meet your fellow travellers. Your TD will give you all the relevant details of the city and will inform you of the schedule for the following day.
The rest of the day is at leisure.
Overnight stay in Madrid at the Barcelo Torre Madrid
Enjoy a full buffet breakfast at your hotel.
Set out for a morning city discovery tour and enjoy one of the most exciting cities in the world, Madrid. See the highlights and discover the passion of this amazing city. Afternoon at leisure to continue exploring the wonders this city has to offer, or, join the optional excursion to Toledo.
In the early evening, join your fellow travellers for an authentic Welcome Tapas Dinner at a local restaurant.
Overnight stay in Madrid at the Barcelo Torre Madrid
Day

3
Madrid Merida Seville
Enjoy a full buffet breakfast at your hotel.
Depart southwards to Merida, capital of the ancient Lusitania Roman Province. Visit the Roman Theater of Mérida, undeniably a remarkable sight to behold, offering a fascinating glimpse into the grandeur of the Roman Empire's architectural achievements. As you step into the theater, you'll be transported back in time, surrounded by the impressive semicircular seating, towering columns, and the stage that once hosted captivating performances. The architectural elegance and historical significance of the Roman Theater make it a must-visit attraction for history enthusiasts and anyone intrigued by the legacy of ancient civilizations.
Continue towards Seville, famous Andalusian capital, and the Spanish city of light.
Overnight stay in Seville at the NH Collection
Enjoy a full buffet breakfast at your hotel.
Passion, flamenco, tapas…this is Seville! Today you'll explore romantic Seville on a city tour, including a visit to the largest Gothic Cathedral in the world. Visit the city's Jewish Quarter, with its labyrinth of narrow streets dating to the time of Moorish rule.
The afternoon is at your leisure or you can join the optional Jerez de La Frontera excursion (extra cost).
Overnight stay in Seville at the NH Collection
Day

5
Seville Cordoba Granada
Enjoy a full buffet breakfast at your hotel.
Depart to Cordoba, a landmark of enormous heritage from a splendorous past. You´ll visit its impressive Mosque, now a Christian Cathedral, and its narrow Arabian-style streets. Venture for Granada, driving through endless olive groves.
In the early evening, join your fellow travellers to experience the most authentic Gypsy Flamenco show in Spain, including dinner. An evening not to forget.
Overnight stay in Granada at Occidental Granada
Enjoy a full buffet breakfast at your hotel.
Today´s highlight will be the visit to Alhambra Palace, the most special Spanish World Heritage Site. The ornately decorated domes and archways are a testament to the brilliance of Moorish craftsmen. Located on a hilltop on the west bank of the River Darro, it also offers views across the entire city.
Rest of the day at leisure or you can join the optional cruise on the Albaicin Moorish Experience (extra cost).
Overnight stay in Granada at Occidental Granada
Day

7
Granada Toledo Madrid
Enjoy your daily breakfast at the hotel.
Farewell Granada as you travel to the impressive Imperial city of Toledo, World Heritage City, where the three cultures Christian, Moorish and Jewish, have lived together for centuries. Enjoy a guided city tour of this historical old town through its narrow streets.
You will end the day back in Madrid. Tonight join your fellow travellers for a final farewell dinner.
Overnight stay in Madrid at the Barcelo Torre Madrid
After breakfast at your hotel, a private transfer will take you to the airport.
Accommodation
Madrid
The ideal accommodation to discover Madrid in the most comfortable way. This signature design hotel is located in the Plaza de España, a stone's throw from Gran Vía, a 10-minute walk from the Royal Palace of Madrid and a 15-minute walk from Puerta del Sol and Plaza Mayor.
It has 258 fully equipped rooms, perfectly combining modernity and sophistication. Designed to guarantee the highest quality standards , these rooms have everything necessary to satisfy the most demanding guests, whether traveling for business or pleasure.
It has first-class facilities typical of a 5-star hotel. Among them, a sophisticated bar on the ground floor, meeting rooms for holding all kinds of events, restaurants where you can savor exquisite dishes and a Wellness area with a gym for those who wish to keep fit.
Endowed with a singular and exclusive character, the spectacular building where the hotel resides represents a symbol for the city not only because of its magnificent location, but also because for several years it was considered the tallest concrete building in the world.
Hotel NH Collection Sevilla
Seville
Formerly known as NH Central Convenciones, hotel has a privileged position in Seville's financial and business district. The historical area is a short walk away. And the public transport links are first-class so getting around the city couldn't be easier.
Like the rest of the hotel, rooms are contemporary and comfortable, with deluxe touches including rain showers and pillow menus.
Granada
The Occidental Granada hotel (a member of the Barceló Hotel Group) is located in one of the best areas of the city, very close to Calle Recogidas, which connects the hotel with the center, and next to one of the stops of the new Granada metro. Both the Palace of Congresses and Exhibitions and the Science Park, one of Andalusia's cultural landmarks, are just a few steps away.

The Occidental Granada hotel is a place where you can feel the magic of Granada, enjoying both its privileged location and the services of a hotel that is a member of the Barceló Hotel Group.
Additional information
Official language
Spanish
No age limit
All passengers must be able to independently board and alight the coach.
When the group is made up of 8 or fewer passengers, the tour will not include a Tour Director, but a knowledgeable expert driver/guide. A minivan with driver/guide, normally not equipped with wifi, will be provided in this case.
We work with a selection of hotels in each location. All bookings are subject to availability, which means our team will confirm your specific hotels upon confirmation and payment of deposit. The package price is based on 4-star accommodation.
For organisational reasons, the itinerary may be reversed or modified without notice. In this case, our supplier ensures similar visits and excursions in accordance with the spirit of the tour program.
Blackout dates may apply during festive season.
Excluded
International airfares and taxes
Domestic airfares and taxes, unless otherwise specified in our holiday package
Visa expenses, processing and issuance fees
Meals other than as specified in our holiday package
Travel Insurance or expenses of a personal nature (mini-bar, phone call, laundry, etc.),
Tips or gratuities to guides, drivers, porters, hotel, restaurant or boat staff, etc.
Or any other travel expense that has not been included in our holiday package (Entrance tickets to sites and museums)
FAQs
Who are Entire Travel Group?
Welcome to Entire Travel Group. We offer exceptional travel experiences across our extensive range of Entire Holiday Packages, Entire Group Journeys, Entire Rail Journeys, and Entire Cruise Journeys. With our industry-leading Peace of Mind Booking Plan, you can Book Now with flexibility and confidence.
Entire Travel Group is celebrating over 50 years of passionately delivering unique and memorable travel experiences. We are an Australian, family-owned, award-winning business with a friendly team ready to match your expectations to the perfect holiday experience.
Entire Travel Group used to be known by the individual brands shown in the footer of the website. The company has not changed, but we have amalgamated under one brand - Entire Travel Group.
For more details please visit - About Us | Entire Travel Group
Is Entire Travel Group Australian owned and operated?
Entire Travel Group is proudly Australian family owned and operated and as it stands today represents 50 years of experience, progress, and evolution. We proudly support the community with our long-term commitment to many important charity organisations. We were awarded the best operator in our class at the most recent National Travel Industry Awards.
Is Entire Travel Group industry accredited?
Entire Travel Group is both ATAS and CATO Accredited. ATAS is actively administered by the Australian Travel Industry Association (ATIA). The Council of Australian Tour Operators (CATO) is the trade association representing the land supply sector of the Australian Travel Industry.
Does Entire Travel Group have industry awards?
Entire Travel Group was honoured at the 2023 National Travel Industry Awards with Most Oustanding Wholesaler - Product / Service.
As our team works tirelessly to deliver exceptional holiday experiences, it was exciting to have this acknowledged with the highest recognition. The award is also a testament to the quality of our partners around the globe, and we take this opportunity to thank them for their tremendous support of our customers.
Are the Entire Travel Group holiday packages exclusive?
In some cases, we are the sole representative in Australia for the overseas travel operator. In other circumstances the product developed has been exclusively built for Entire Travel Group and can't be found elsewhere.
What's unique about Entire Travel Group Holiday Packages?
They are not group tours with set departures - they are pre-designed, purpose built, independent holiday packages full of unique and memorable experiences.
Our holiday packages have been exclusively built for us in collaboration with our handpicked suppliers, who also offer full on-ground support for the clients.
We are offering unique travel experiences which cannot be found elsewhere.
Many packages include our "Freedom of Choice" options which allow you to tailor the holiday experience. Like a sommelier matching wine to a meal, we have used our experience to carefully select and offer the right experiences in each location.
They include our Peace of Mind Booking Plan.
A wide selection of our packages are compliant with the World Travel & Tourism Council (WTTC) Covid Safe Travels.
Our motto for Independent Holiday Packages is start your holiday when and with who you want!
Our Independent Holiday Packages are NOT group tours with set departure dates. Group Tours have specific set departure dates, and of course, you are travelling with unknown passengers in a coach. These tours are great for certain travellers and there are many reputable tour operators providing a wide range of options around the world.
At Entire Travel Group, our focus is Independent Holiday Packages. Available daily, they are pre-designed, purpose built, packaged itineraries full of memorable experiences delivered by our hand-picked local partners.
Our holidays suit every demographic, from couples to singles, to retirees to families and everyone else in between.
Why travel with Entire Travel Group?
Of Entire Travel Group's attributes, we have settled on "When Experience Matters" as the quality we believe adds the most value to our customers. We have the experience to ensure your itinerary makes the dream holiday possible. Our continually enhanced technology allows our team to provide a quality customer service experience, and our partnerships with outstanding operators ensure we are confident of the on-ground experience for our customers.
For more details please visit - About Us | Entire Travel Group
How does the Peace of Mind Booking Plan work?
Our Peace of Mind Booking Plan allows you to book with confidence in the new international travel environment. With low deposits, a cooling off period and a flexibility period where you can cancel and rebook later, we really do have you covered.
For more details please visit - Peace of Mind Booking Plan | Entire Travel Group
Is there a cooling-off period?
Look for packages with our Peace of Mind Booking Plan logo on the website.
We understand that occasionally plans may change, so we give you the confidence to proceed with a cooling off period.
You may cancel for any reason within 7 days, where you will receive a 100% refund of your $100 per person deposit.
For more details please visit - Peace of Mind Booking Plan | Entire Travel Group
What is Freedom of Choice?
At Entire Travel Group we understand that our customers have their own personal tastes and interests - so throughout our packages look for "Freedom of Choice" which gives you the ability to tailor your holiday from the various experiences offered on selected days. Like a sommelier matching wine to a meal, we have used our experience to carefully select and offer the right experiences in each location.
The Freedom of Choice options are included in the package price, and the price remains the same regardless of the choice you make on each day.
Our Freedom of Choice program offers flexibility, by allowing you to choose from different options on pre-selected days in the itinerary.
Our per person price includes one tour on each Freedom of Choice day in the itinerary.
The price of the package remains the same regardless of the choice you make on each day.
For more details please visit - Freedom of Choice | Entire Travel Group
What is Book Now?
Book Now offers you the ability to make a reservation on our website for Holiday Packages that include our Peace of Mind Booking Plan. But it's not just a static offer – you have complete flexibility from travel dates, passenger numbers, single supplements, room upgrades, optional extras, flexible booking terms and more.
Our team will contact our overseas suppliers and confirm all arrangements.
A Confirmation from our reservation system will be sent in the coming days.
The Booking Number on this confirmation supersedes the website reference.
What forms of payment can be used at Entire Travel Group?
To confirm a booking using our on-line Book Now process, a credit card must be used to pay the refundable deposit.
For additional payments on the booking, Entire Travel Group supports bank transfer, credit card, TravelPay B2B, PaymentGate.
For further details please visit our Payments page.
How secure is the Entire Travel Group's on-line payment portal?
Entire Travel Group have partnered with TravelPay to ensure secure on-line credit card payments.
TravelPay is a level 1 PCI DSS compliant, which gives you peace of mind that your payment card data is in safe hands.
Entire Travel Group does not store any credit card information.
For more details please visit - Security and Compliance - TravelPay
Can you book my international airfares?
On some Islands Holiday Packages (e.g. Fiji), it is practical to include flights, so where we have done this it is indicated by the plane icon.
However, on the majority of our Holiday Packages, we do not include international flights.
We found that many customers may prefer to:
Travel on a specific airline of their choice
Have the flexibility to book flights with Frequent Flyer points
Select flight dates that may be different to our Holiday Package start/end dates
Use a Travel Credit already held with the airline
Use their travel agent for this service
We are able to assist with flights on any Holiday Package, so please just notify us during the Book Now process or contact our team.
Should I take travel insurance?
Travel insurance is strongly recommended. During the Book Now process please confirm you require assistance, and our team will be in contact with you.
What should I do before travelling?
Before you travel it is your responsibility to ensure you have the appropriate documentation including visas. If you are travelling on a passport other than Australian or New Zealand, you will require a permit to re-enter Australia. It is your responsibility as the traveller and/or travel booker to meet all government entry requirements.
For more information please visit - Before you travel | Entire Travel Group
How does a Travel Agent make a booking?
Please visit the Entire Travel Group's Agent Portal. We are here to support our industry partners with a range of informative updates, marketing collateral for campaigns and a reward & recognition program.
How do I start a Booking?
On any page that has Book Now simply follow the booking process.
You must select the Travel Agent tick box and provide correct details.
To confirm a booking only the refundable deposit is required.
An agency credit card must be used for this initial payment.
How do I contact Entire Travel Group?
SOMEWHERE ELSE TO CONSIDER
Subscribe now for your chance to win
a $500 Travel Voucher
Be the first to hear about our new Holiday Packages