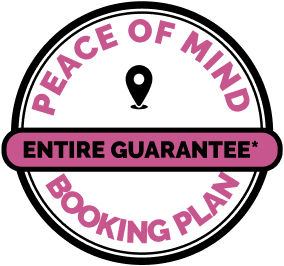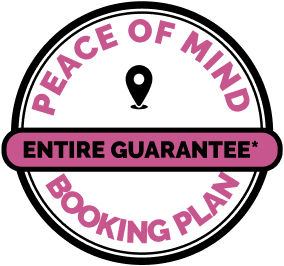 Peace of mind booking plan
Taumeasina Islands Resort | Image credit Samoa Tourism Authority
Samoa Island | Image credit Samoa Tourism Authority
Wedding Chapel | Image credit Samoa Tourism Authority
Apia stays at Taumeasina Islands Resort
(11765)
Immerse yourself in the colorful, rich and unique culture of the capital of Samoa: Apia.
Samoa
Independent Holiday Packages
Highlights
7 nights at the 4-star Taumeasina Islands Resort
Apia City Tour – Explore Fugalei Market and Mulivai Cathedral
Enjoy an exciting array of complimentary activities to keep you entertained at Taumeasina Islands Resort
Experience the wonderful South East Coast of Upolu
Upolu's largest town and Samoa's capital city, Apia, offers local markets selling crafts, fish and tropical fruits, a range of cultural experiences including museums, and a rich cuisine options from fine dining to local cafes and restaurants. Taumeasina Island Resort brings unparalleled hospitality to all guests and offers authentic and inspiring Samoan experiences during your stay.
Our tours are designed for you to explore the culture and beauty of the islands and it's people on your getaway to the Upolu Island.
Included
7 nights at Taumeasina Islands Resort - 4*
Fresh Flower Ula (Lei) meet and greet on arrival
Transfers to and from Taumeasina Islands Resort
Daily Full Buffet breakfasts
Half Day Apia City Tour
Full Day South East Coast Tour
Bottled chilled water on arrival
Day 1
Faleolo International Airport→ Apia
Upon arrival at Faleolo International Airport you will be greeted with Fresh Flower Ula (Lei) and escorted to your private transfer to Taumeasina Islands Resort.
Overnight stay at Taumeasina Islands Resort in a Oceanview King Room
After breakfast, take advantage of the many complimentary activities Taumeasina Islands Resort has to offer.
While you are in Apia city, you can enjoy the following two tours:
Half day tour of Apia City: you will visit the Fugalei Market, Historical Mulinu'u Peninsula, Mailelani Factory, Mulivai Catherdral, Robert Louis Stevenson Museum and Papse'ea Sliding rocks. At the end of the tour, return to your hotel.
Full day (8 hours) tour of the South East Coast: you will discover the Togitogiga Falls, this waterfall is located in the village of Saleilua and is a situated few miles away from the O Le Pupu Pue National Park and it is known to be used as a swimming area for the great warriors of Samoa in the past; then we will proceed to the Sopoaga Falls, found at Lotofaga village and they are known as an area for umu demonstrations and coconut husking. Continue to Le Mafa Pass and to the beautiful crystal clear freshwater spring pool and cave that originated from an old lava tube: Piula Cave Pool. Last stops are: Lalomanu Beach, a picturesque white sand beach, and To Sua Ocean Trench, To-Sua literally means 'giant swimming hole', 30 metres deep and accessible via a long ladder where a long platform sits for easy access in the pool. Lunch is included.
Overnight stay at Taumeasina Islands Resort in a Oceanview King Room.
Day 8
Apia → Faleolo International Airport
After breakfast prepare to check-out feeling recharged and take a transfer to the airport for your departure flight.
Additional information
Local currency
Samoan Tala ST$
Independent Holiday Package
Apia stays at Taumeasina Islands Resort
(11765)
Independent Holiday Package
Start your holiday when and with who you want! Our Independent Holiday Packages are NOT group tours with set departure dates. Available daily, they are pre-designed, purpose built, packaged itineraries full of memorable experiences delivered by our hand-picked local partners.
7 nights
from
AUD2,648
per person, twin share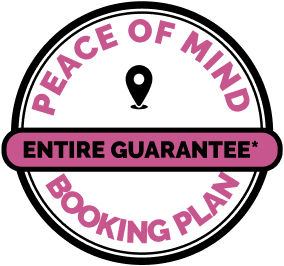 Hotel options
Taumeasina Islands Resort
Upolu
Taumeasina Island Resort is the only island resort in Samoa connected to the mainland by causeway. Accommodation offers modern, luxurious rooms while showcases both the natural beauty of Samoa and the traditional values of the Samoan people. Travelling as a couple, or a group of friends and family; choose from our Oceanview Hotel Rooms, Deluxe Oceanview Hotel Rooms or our two and three-bedroom self contained Waterfront Villas. All accommodation options have picturesque views of the Pacific Ocean and the lush mountainside of Samoa.
Important notes
Why are international flights not included?
Following customer feedback, we do not include international flights in our holiday packages. Many prefer the flexibility to book flights with Frequent Flyer points or travel on specific airlines.
However, we are able to assist, so please just notify us during the booking process or contact our team.
Subscribe now to win a $500 Travel Voucher