Scandinavia
Fabulous Fjords and Stockholm
(Tour code: 12614)
Travel Periods
12 Jun 23 - 11 Sep 23
Travel Style
Escorted Group Tour
Enjoy the privileged natural beauty of the magnificent Norwegian fjords and the fascinating Scandinavian capitals!
Highlights
Porterage Service is included for the entire tour
Scandinavian buses have a positive impact on the quality of the itinerary since they adapt perfectly to the routes. It is notorious that the Fjords are very narrow and complicated.
Small Group Tour up to 25 passengers
Welcome Cocktail on arrival where the Tour Director will go through the whole program
Cancel booking
Are you sure you want to cancel this booking?
All services are subject to availability.
Book Now
Only $100pp deposit to Book Now
Overview
Bergen and the Fjords awaits you before reaching Oslo and the lovely and elegant capital of sweden, Stockholm. Experience the most notable sights of this wonderful journey through Scandinavia. Be amazed by the contrasts of the Viking Capitals and the nature of the wild Fjords. Feel the essence of the North!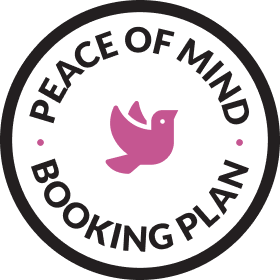 ENTIRE Cooling-Off Period
ENTIRE AUD Prices
ENTIRE Change of Mind
ENTIRE Industry Accredited
ENTIRE On Ground Support
ENTIRE Australian Owned
Inclusions
5 nights in 4* hotels centrally located
2 nights in Hemsedal at Fyri Resort - 4* with spa facilities
English Speaking Resident Tour Director throughout
Ferry crossing from Denmark – Norway
7 Breakfasts – Scandinavian Buffet style
Meals: 1 welcome cocktail, 2 lunches and 1 dinner
Fjord Cruise with panoramic E-boat in Naeroy Fjord
Walking city tours in Oslo & Stockholm
Guided tours with local guides in the cities of Bergen, Oslo, Stockholm
Transport by private coach, with air-condition & Wi-fi
Visit to Flaam
Guided visits to the Munch Museum in Oslo, the City Hall in Stockholm
Itinerary
Arrival to Bergen Airport, meet & greet a representative will escort you your hotel.
At 18:30 hours we invite you to join the welcome cocktail by where you will meet your fellow travelers and your Tour Director.
Overnight stay in Bergen at Bergen Børs or similar.
Breakfast at hotel.
This morning (09:00) will be dedicated to exploring beautiful Bergen, capital of the Norwegian fjords. Bergen is Norway's second largest city and one of the three university cities in the country. Experience the ambience of the Hanseatic port Bryggen a UNESCO World Heritage Site. Enjoy the ride with the Funicular to the top of Mount Floien and admire the beauty of Bergen, located between seven Mountains. Pass by Mary St. Marys Church, Haakon's Hall (no entrances) and the colorful and picturesque fish markets where you will enjoy a fish platter with local delicacies.
The Floibanen funicular in Bergen in the heart of Bergen is one of Norway's best-known attractions. The journey up to the peak of Mount Floyen (320 m above sea level) takes 5–8 minutes. The journey is an experience, cutting through the steep mountain side and forests revealing more of the city below. At the top you can enjoy fantastic views over Bergen and Norwegian coastline. We strongly recommend joining the optional Edvard Grieg Experience commencing right after the lunch at the Fish market (extra cost).
Overnight stay in Bergen at Bergen Børs or similar.
Day

3
Bergen Gudvangen Flamm Borgund Hemsedal
Breakfast at the hotel.
Early morning departure from Bergen and travel to the Naeroy Valley with a stunning background of snow-clad mountains. Enjoy a break with Norwegian waffles and the breath-taking views down the valley from the Stalheim Hotel. Continue down the Naeroy valley to Gugen for a beautiful fjord cruise along the Naeroyfjord, one the narrowest and most impacting journeys in fjord Norway. The western Norwegian fjord landscape with the Naeroyfjorden and Geirangerfjorden at the head was listed on UNESCO's World Heritage List in 2005. According to UNESCO, the two fjords are considered archetypal fjord landscapes, almost untouched in modern times, and among the most scenic in existence. Your fjord experience has been designed with vessels especially designed to maximize the sightseeing experience. They are fully electrical with no noise or emissions disrupting the atmosphere of peace and tranquility. Here you will get the feeling of gliding through the fjord, very different from what you experience on the more traditional passenger vessels. Tall panoramic windows give a full view to the marvelous landscape of the calm fjord, tall mountains, and beautiful waterfalls when sitting inside the lounges.
Disembark in the stunning village of Flaam where you will have some time at leisure, before or after joining one of the must dos of Fjord Norway. As the possibilities are various you can design your afternoon as per your preference in our Optional Tours. The guests that choose not to join an experience will have a couple of hours to enjoy the village of Flaam.
Continue through the mountains to Borgund where you will have the opportunity to admire from the outside the beauty of one of the remaining Norwegian stave churches from dating back to the 12th century. Continue to Hemsedal and check in at Fyri Resort where you will overnight the next two nights.
Overnight stay in Hemsedal at Fyri Resort or similar.
Breakfast at the hotel.
Day at leisure for relaxation and enjoyment of the surroundings and the spa facilities.
At the evening meet your fellow travelers and enjoy a dinner with local delicacies. The Pool Club offers treatments, always a good idea to reserve prior to the arrival to the hotel.
Overnight stay in Hemsedal at Fyri Resort or similar.
After breakfast, travel towards Oslo, leaving the mountains behind. Arrival to Oslo and visit to the famous and impressive Munch Museum where you can admire Munch's masterpiece, The Scream. Guiding is not allowed inside the museum. Visit the museum at your own pace or enjoy a platter of seafood and Munch Deli & Café.
Early afternoon your local guide will share the many beautiful spots of the Norwegian Capital beautifully located by the fjord. Admire the view from the Opera house. The Vigeland Park, one of the major Scandinavian cultural treasures, will delight you with sculptures by Gustav Vigeland, who dedicated his life to his artistic works. Pass also pass by the Royal Palace and the main street, Karl Johan. The tour ends at your hotel at 16:00 hours with the check-in.
At 18:30 hours join your Tour Director for an walking tour to Akker Brygge. Enjoy the local vibe of the capital and try a local shrimp salad at one of the many cafés and restaurants.
Overnight stay in Oslo at Grand Hotel or similar.
Breakfast at the hotel. Depart Oslo and heading to Stockholm, passing Norwegian and Swedish forests through the region of Varmland, the home of many legends.
A lunch will be served in Karlstad located by the Lake Vänern. Arrival to Stockholm by the end of the afternoon and check-in. Join your Tour Director for a walking tour of the Swedish Capital.
The evening is at leisure.
Overnight stay in Stockholm at The Sparrow or similar.
Breakfast at the hotel. Meet your local for a city sightseeing of the Swedish capital.
The city is built on 14 islands and connected by 57 bridges often called the "Beauty on Water". Stockholm embraces the unique character of the 13th century Old Town and modern high-tech architecture. Its islands are bordered by Lake Mälaren in the west and the Baltic Sea in the east where the archipelago, with its 30.000 islands awaits exploration. The capital is a big city with a small-town personality. Go back 750 years in time and feel the medieval atmosphere of the Old Town "Gamla Stan" as you wander through its narrow streets. The seven-hundred-year-old cathedral of Stockholm, seat of the archbishop, will be seen during your stroll through Old Town, where you will have the opportunity see Stortorget, the place where the Stockholm Blood Bath took place. An inside visit is paid to one of the city's best-known symbols, the City Hall with its Blue and Golden Halls, where thegreat Nobel banquet is celebrated every December. The tour ends at the hotel.
The afternoon is at leisure to explore Stockholm by your own hand or join today's experience.
Overnight stay in Stockholm at The Sparrow or similar.
Breakfast at the hotel. An English-speaking representative will meet you for your transfer to the Airport.

Optional Extras
Day 2: Edvard Grieg Experience with Live Piano Concert at Troldhaugen
Troldhaugen was t he home of Nina and Edvard Grieg, Scandinavia's greatest compositor and the author of great works like Peer Gynt Suites, Piano concerti in A Minor among many. The Villa was built in 1885, and the couple lived there the last 22 summers of Edvard Grieg's life. Troldhaugen became a museum in 1928 and includes Grieg's Villa, the composer's hut and the Grieg couple's gravesite as well as a modern museum building and the concert hall Troldsalen, a chamber music hall seating 200 people. Troldsalen is the centre of the museum's extensive concert activities and has excellent acoustics. Start the visit with a 30 minute live piano concert followed by a guided visit of Edvard's Grieg's home. The tour end at your hotel. Rest of the day at leisure to explore Bergen by your own hand.
Inclusions:
Concert, guide & entrance to Troldhaugen. Minimum 2 persons. Available by pre-booking only
From 20 June 2023 to 20 August 2023
Day 3: Stegastein Viewpoint
An unmissable sightseeing trip for any visitor to Flaam. The Stegastein Viewpoint is part of the Norwegian Scenic Route that runs from Aurland to Laerdal. This structure, which juts out 30 meters from the mountainside, 650 meters about the fjord, offers and unparalleled panorama. A more amazing view of the fjord, mountains and surrounding is hard to imagine. In the afternoon, the coach journey continues along the Aurlandfjord, via Aurland and Laerdal. A photo stop is made at the popular Borgund Stave church (entrance not included) before continuing the last part of the journey to Fagernes. Check-in. The evening is at your leisure.
Inclusions:
Guide & ticket and seat reservation. Available by pre-booking only
Day 3: Flamsbana- Panoramic train
Flamsbana is one of the steepest train lines in the world on normal tracks. The 2-hour train journey runs through fantastic nature, past the Rallar road, steep mountains, breathtaking waterfalls, 20 tunnels and offers a multitude of views. In the span of a single hour, the train takes you from the ocean level at the Sognefjord in Flam, to the mountaintop at Myrdal Mountain station on Hardangervidda, 863 meters above the ocean. When back in Flaam enjoy a little free time. Continue through the mountains to Borgund where you will have the opportunity to admire from the outside the beauty of one of the remaining Norwegian stave churches from dating back to the 12th century. Continue to Hemsedal and check in at Fyri Resort where you will overnight the next two nights.
Inclusions:
2 x 50 minutes panoramic train ride & seat reservation. Min 10 persons. Available by pre-booking only
Day 7: Vasa Museum following the City Tour
Scandinavia's top museum built around the only intact 17th century warship. Following the city tour visit the Swedish warship, Vasa, considered as one of the world's largest and the pride of the mighty Swedish navy. The Museum was built around the 17th century warship, which sank in Stockholm's inner harbor on her maiden voyage in 1628; its discovery in 1956 and subsequent salvage in 1961 is one of the most important events in marine archaeology. Painstakingly restored to its original magnificence, the Vasa represents an authentic piece of living history.
Additional information
Official language
Danish, Swedish, Norwegian, Icelandic, and Faroese
Local currency
Danish Krone (DKK)
Please note that Departure & Arrival Transfer Services included in the program are only available for transfer upon arrival at Copenhagen Airport & departure from Stockholm Airport valid on the official end date of tour. The transfers are escorted by an English-speaking representative and can be shared with other fellow passengers. Minor waiting time at the airport may occur. A private transfer can be reserved for these passengers for an additional cost.
The Itinerary may change without notice due to weather conditions. The weather in Norway, especially on fjord area, can be unpredictable during the season and road closures may be enforced by local authorities.
Luggage allowance is one suitcase 23kg & one piece of hand luggage 10kg per person. Additional allowance is subject to a supplement.
Excluded
International airfares and taxes
Domestic airfares and taxes, unless otherwise specified in our holiday package
Visa expenses, processing and issuance fees
Meals other than as specified in our holiday package
Travel Insurance or expenses of a personal nature (mini-bar, phone call, laundry, etc.)
Tips or gratuities to guides, drivers, porters, hotel, restaurant or boat staff, etc.
Or any other travel expense that has not been included in our holiday package
FAQs
Who are Entire Travel Group?
Welcome to Entire Travel Group. We offer exceptional travel experiences across our extensive range of Entire Holiday Packages, Entire Group Journeys, Entire Rail Journeys, and Entire Cruise Journeys. With our industry-leading Peace of Mind Booking Plan, you can Book Now with flexibility and confidence.
Entire Travel Group is celebrating over 50 years of passionately delivering unique and memorable travel experiences. We are an Australian, family-owned, award-winning business with a friendly team ready to match your expectations to the perfect holiday experience.
Entire Travel Group used to be known by the individual brands shown in the footer of the website. The company has not changed, but we have amalgamated under one brand - Entire Travel Group.
For more details please visit - About Us | Entire Travel Group
Is Entire Travel Group Australian owned and operated?
Entire Travel Group is proudly Australian family owned and operated and as it stands today represents 50 years of experience, progress, and evolution. We proudly support the community with our long-term commitment to many important charity organisations. We were awarded the best operator in our class at the most recent National Travel Industry Awards.
Is Entire Travel Group industry accredited?
Entire Travel Group is both ATAS and CATO Accredited. ATAS is actively administered by the Australian Travel Industry Association (ATIA). The Council of Australian Tour Operators (CATO) is the trade association representing the land supply sector of the Australian Travel Industry.
Does Entire Travel Group have industry awards?
Entire Travel Group was honoured at the 2023 National Travel Industry Awards with Most Oustanding Wholesaler - Product / Service.
As our team works tirelessly to deliver exceptional holiday experiences, it was exciting to have this acknowledged with the highest recognition. The award is also a testament to the quality of our partners around the globe, and we take this opportunity to thank them for their tremendous support of our customers.
Are the Entire Travel Group holiday packages exclusive?
In some cases, we are the sole representative in Australia for the overseas travel operator. In other circumstances the product developed has been exclusively built for Entire Travel Group and can't be found elsewhere.
What's unique about Entire Travel Group Holiday Packages?
They are not group tours with set departures - they are pre-designed, purpose built, independent holiday packages full of unique and memorable experiences.
Our holiday packages have been exclusively built for us in collaboration with our handpicked suppliers, who also offer full on-ground support for the clients.
We are offering unique travel experiences which cannot be found elsewhere.
Many packages include our "Freedom of Choice" options which allow you to tailor the holiday experience. Like a sommelier matching wine to a meal, we have used our experience to carefully select and offer the right experiences in each location.
They include our Peace of Mind Booking Plan.
A wide selection of our packages are compliant with the World Travel & Tourism Council (WTTC) Covid Safe Travels.
Our motto for Independent Holiday Packages is start your holiday when and with who you want!
Our Independent Holiday Packages are NOT group tours with set departure dates. Group Tours have specific set departure dates, and of course, you are travelling with unknown passengers in a coach. These tours are great for certain travellers and there are many reputable tour operators providing a wide range of options around the world.
At Entire Travel Group, our focus is Independent Holiday Packages. Available daily, they are pre-designed, purpose built, packaged itineraries full of memorable experiences delivered by our hand-picked local partners.
Our holidays suit every demographic, from couples to singles, to retirees to families and everyone else in between.
Why travel with Entire Travel Group?
Of Entire Travel Group's attributes, we have settled on "When Experience Matters" as the quality we believe adds the most value to our customers. We have the experience to ensure your itinerary makes the dream holiday possible. Our continually enhanced technology allows our team to provide a quality customer service experience, and our partnerships with outstanding operators ensure we are confident of the on-ground experience for our customers.
For more details please visit - About Us | Entire Travel Group
How does the Peace of Mind Booking Plan work?
Our Peace of Mind Booking Plan allows you to book with confidence in the new international travel environment. With low deposits, a cooling off period and a flexibility period where you can cancel and rebook later, we really do have you covered.
For more details please visit - Peace of Mind Booking Plan | Entire Travel Group
Is there a cooling-off period?
Look for packages with our Peace of Mind Booking Plan logo on the website.
We understand that occasionally plans may change, so we give you the confidence to proceed with a cooling off period.
You may cancel for any reason within 7 days, where you will receive a 100% refund of your $100 per person deposit.
For more details please visit - Peace of Mind Booking Plan | Entire Travel Group
What is Freedom of Choice?
At Entire Travel Group we understand that our customers have their own personal tastes and interests - so throughout our packages look for "Freedom of Choice" which gives you the ability to tailor your holiday from the various experiences offered on selected days. Like a sommelier matching wine to a meal, we have used our experience to carefully select and offer the right experiences in each location.
The Freedom of Choice options are included in the package price, and the price remains the same regardless of the choice you make on each day.
Our Freedom of Choice program offers flexibility, by allowing you to choose from different options on pre-selected days in the itinerary.
Our per person price includes one tour on each Freedom of Choice day in the itinerary.
The price of the package remains the same regardless of the choice you make on each day.
For more details please visit - Freedom of Choice | Entire Travel Group
What is Book Now?
Book Now offers you the ability to make a reservation on our website for Holiday Packages that include our Peace of Mind Booking Plan. But it's not just a static offer – you have complete flexibility from travel dates, passenger numbers, single supplements, room upgrades, optional extras, flexible booking terms and more.
Our team will contact our overseas suppliers and confirm all arrangements.
A Confirmation from our reservation system will be sent in the coming days.
The Booking Number on this confirmation supersedes the website reference.
What forms of payment can be used at Entire Travel Group?
To confirm a booking using our on-line Book Now process, a credit card must be used to pay the refundable deposit.
For additional payments on the booking, Entire Travel Group supports bank transfer, credit card, TravelPay B2B, PaymentGate.
For further details please visit our Payments page.
How secure is the Entire Travel Group's on-line payment portal?
Entire Travel Group have partnered with TravelPay to ensure secure on-line credit card payments.
TravelPay is a level 1 PCI DSS compliant, which gives you peace of mind that your payment card data is in safe hands.
Entire Travel Group does not store any credit card information.
For more details please visit - Security and Compliance - TravelPay
Can you book my international airfares?
On some Islands Holiday Packages (e.g. Fiji), it is practical to include flights, so where we have done this it is indicated by the plane icon.
However, on the majority of our Holiday Packages, we do not include international flights.
We found that many customers may prefer to:
Travel on a specific airline of their choice
Have the flexibility to book flights with Frequent Flyer points
Select flight dates that may be different to our Holiday Package start/end dates
Use a Travel Credit already held with the airline
Use their travel agent for this service
We are able to assist with flights on any Holiday Package, so please just notify us during the Book Now process or contact our team.
Should I take travel insurance?
Travel insurance is strongly recommended. During the Book Now process please confirm you require assistance, and our team will be in contact with you.
What should I do before travelling?
Before you travel it is your responsibility to ensure you have the appropriate documentation including visas. If you are travelling on a passport other than Australian or New Zealand, you will require a permit to re-enter Australia. It is your responsibility as the traveller and/or travel booker to meet all government entry requirements.
For more information please visit - Before you travel | Entire Travel Group
How does a Travel Agent make a booking?
Please visit the Entire Travel Group's Agent Portal. We are here to support our industry partners with a range of informative updates, marketing collateral for campaigns and a reward & recognition program.
How do I start a Booking?
On any page that has Book Now simply follow the booking process.
You must select the Travel Agent tick box and provide correct details.
To confirm a booking only the refundable deposit is required.
An agency credit card must be used for this initial payment.
How do I contact Entire Travel Group?
Fabulous Fjords and Stockholm
SOMEWHERE ELSE TO CONSIDER
Subscribe now for your chance to win
a $500 Travel Voucher
Be the first to hear about our new Holiday Packages