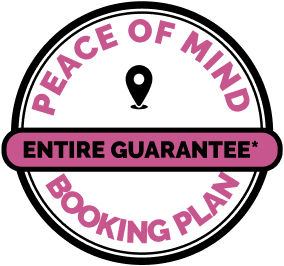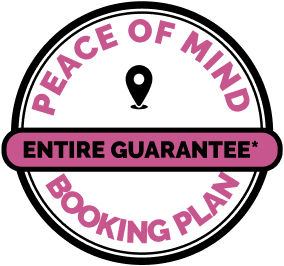 Peace of mind booking plan
Bask in the beauty of Tahiti with a Wind Spirit cruising holiday.
Wind Spirit cruises along the shallow seas of Tahiti and French Polynesia.
Experience intimate ports on Wind Spirit cruises.
Get closer to the beauty of French Polynesia with Wind Spirit cruises.
Watersports are among the highlight of the Wind Spirit experience.
Sumptuous dining aboard Wind Spirit.
Wind Star - Dreams of Tahiti 7 night Cruise on Wind Spirit - Cruise only
(11854)
Take in the incredible sights of Tahiti and the Society Islands with this relaxing 7 night Dreams of Tahiti cruise on board the impressive Wind Spirit sailing ship.
Tahiti
Independent Holiday Packages
Ocean
Highlights
7-night Dreams of Tahiti cruise aboard Wind Spirit in a Stateroom Oceanview Cat BX
Experience the distinct features of Wind Spirit, including WindSpa, watersports platform, lounge, library, pool and hot tub.
Enjoy world class inclusions on board luxury sailing ship Wind Spirit
Unwind in breathtaking tropical island locations with this Dreams of Tahiti cruise from Windstar Cruises. For 7 nights, see and feel the rugged beauty of the islands while enjoying the features of the luxury sailing yacht the Wind Spirit. As the trade winds fill the sails, visit one legendary island after another including Bora Bora, Moorea, Taha'a, Raiatea & Huahine. Enjoy plenty of time to swim and snorkel in crystal-clear lagoons, meander through lush rainforests, and experience fascinating Polynesian culture. Take advantage of the private nooks that let you enjoy special moments as you take in the sights of the stunning lagoon and majestic mountains.
Included
7 night cruise on board Wind Spirit "Dreams of Tahiti" in a Stateroom Oceanview Cat BX
All shipboard meals on Wind Spirit
Non-alcoholic beverages including specialty tea and coffee drinks on Wind Spirit
All onboard entertainment on Wind Spirit
Access to fully equipped Watersports platform with use of all watersports equipment included
Fresh flowers and fruit in your stateroom on Wind Spirit
Day 1
Papeete, Tahiti, Society Islands
An evening embarkation aboard Wind Spirit allows guests to spend the day getting to know the beautiful city of Papeete. Discover sunny beaches, sample mouth-watering Tahitian fare and take in the effervescent spirit of the city. After embarkation get to know the crew and fellow guests while exploring the vessel that will be 'home' for the next 7 days.
Day 2
Moorea, Society Islands
Welcome to paradise, where lush mountains meet stunning aquamarine lagoons. During the stay at Moorea there's plenty of time to do it all. Embrace the warmth of the local culture and explore the many activities the island of Moorea has to offer. There are plenty of optional excursions to choose from (extra costs apply). Take advantage of Wind Spirit's Watersports Platform as you explore above and below the lagoon.
Day 3
Raiatea, Society Islands
Raiatea, "The Sacred Island", is located just across the lagoon from Taha'a and shares the same reef. The former centre of religion and culture in the Society Islands, the island is rich with history and is the home to many well know Marae sacred sites. The main town of Uturoa is quaint and reminiscent of Papeete from earlier days.
Day 4
Taha'a (Motu Mahaea), Society Islands
Early this morning head to the stunning island of Taha'a to enjoy the private island of Motu Mahaea. Featuring pristine white sand beaches and swaying palm trees, enjoy a delicious barbeque lunch served with tropical drinks as you relax in this picture-perfect paradise. Swim, snorkel and enjoy a variety of water sports in the crystal-clear waters or explore the island of Taha'a with a number of optional excursions such as visiting the vanilla plantations or discovering sacred sites (extra costs apply).
Day 5 & 6
Bora Bora, Society Islands
Indulge in two full days in Bora Bora, exploring lush peaks, wandering stunning white-sand beaches, and marveling at iconic views of Mount Otemanu. Take in the extraordinary colours of the world famous lagoon and discover the wonders beneath. There are plenty of options for exploration including jetski, 4-wheel drive, helicopter or boat tours (extra costs apply).
Day 7
Huahine, Society Islands
Discover one of Polynesia's best kept secrets - Huahine - also known as the "Garden of Eden". Take your time to explore lush forests, tropical landscapes, and quaint villages. Here at a slower pace, you can catch a glimpse of the authentic French Polynesian lifestyle. With a bit of exploration, you'll uncover some of the best-preserved archeological sites in French Polynesia. Underwater treasures await as well, when you explore the stunning lagoon.
Tahiti's capital city of Papeete is where we'll part ways and say "until we meet again." Morning arrival into Papeete by 9:00 AM and guests disembark.
Ocean Cruising
Wind Star - Dreams of Tahiti 7 night Cruise on Wind Spirit - Cruise only
(11854)
Important notes
Please note that this product is not part of our flexible booking policy as the supplier terms and conditions apply. Our team will advise of the exact booking conditions at the time of booking.

The scheduled itinerary is subject to delay, modification, or port-of-call cancellation due to weather and other causes beyond the control of the ship captain, the ship manager or Wind Star Cruises. If necessary or appropriate, as determined in the discretion of the captain, the ship manager or Wind Star Cruises, the ports of call and itineraries may be changed.
Why are international flights not included?
Following customer feedback, we do not include international flights in our holiday packages. Many prefer the flexibility to book flights with Frequent Flyer points or travel on specific airlines.
However, we are able to assist, so please just notify us during the booking process or contact our team.
In partnership with
Subscribe now to win a $500 Travel Voucher