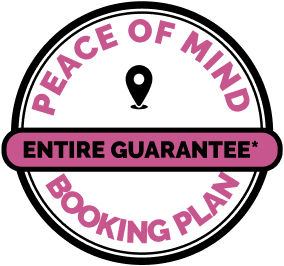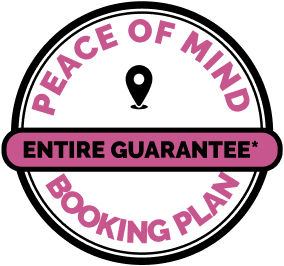 Peace of mind booking plan
Experience intimate ports on Paul Gauguin cruises.
Paul Gauguin cruises along the shallow seas of Tahiti and French Polynesia.
Discover Cook Islands & Society Islands with Paul Gauguin cruises.
Watersports are among the highlight of Paul Gauguin Cruises' experience.
Sumptuous dining aboard M/S Paul Gauguin.
Get closer to the beauty of French Polynesia with Paul Gauguin cruises.
Paul Gauguin Society Islands & Tuamotus 14nts Cruise Package
(11809)
With its impressive features and 10-night Society Islands & Tuamotus itinerary, the luxurious M/S Paul Gauguin puts you in a trance, sailing across the hypnotizing landscapes of the tiny archipelago of French Polynesia. Whether you spend your days on land or underwater on this 10-night journey, aquatic beauty surrounds you. First, the Society Islands wow with lush rainforests, impossibly clear lagoons, and endless palm trees swaying in the warm breeze. Then, the Tuamotu Archipelago beckons with an underwater ecosystem that's world renowned. Turn up the experience with a relaxing 4-night stay at InterContinental Tahiti Resort & Spa surrounded by a tropical garden alongside a crystal clear lagoon.
Tahiti
Independent Holiday Packages
Ocean
Highlights
10-night Society Islands & Tuamotus cruise with Paul Gauguin Cruises
Spend 4 nights at the 4-star InterContinental Tahiti Resort & Spa (pre cruise)
1 day of Freedom of Choice activities in Tahiti
Experience extraordinary value in luxury cruising aboard Paul Gauguin with all-inclusive pricing.
Rest your eyes on hypnotizing landscapes as you gently roam the bright shallow seas of French Polynesia onboard the luxury cruise line, Paul Gauguin. You will be able to visit small ports that are inaccessible to larger ships, giving you an intimate opportunity to get closer to the stunning beauty of the South Seas. The Society Islands & the Tuamotus offer unlimited discovery, exploration and adventure. This luxury cruise offers visits to some of French Polynesia's most-requested islands. If you are a diving enthusiast, you'll want to discover Rangiroa's lagoon which is one of the world's most coveted diving destinations with its fascinating marine life that includes tropical fish, sharks, rays, turtles, and dolphins. Fakarava is the second-largest atoll in the Tuamotus and home to a UNESCO Biosphere Reserve. This is one of the few places in the South Pacific with a marine habitat that begs to be experienced with its rich ecosystem. Enjoy 10 nights on-board Paul Gauguin in a spacious Stateroom and take advantage of the complimentary beverages and other amenities. On-board you can also enjoy a dip in the swimming pool or simply relax poolside in a deck chair while basking in the calming sea breeze. The experience aboard the well-loved ship is truly unique and intimate as she offers the relaxing environment of the sea and an ultimate getaway that is nothing short of luxury.
Included
4 nights at InterContinental Tahiti Resort & Spa - 4* (pre cruise)
10 night cruise on board M/S Paul Gauguin "Society Islands & Tuamotus" in a Stateroom (Category F)
Airport Meet & Greet with Flower Lei
Shared Transfer Tahiti International Airport to InterContinental Tahiti Resort & Spa
Shared Transfer InterContinental Tahiti Resort & Spa to Paul Gauguin Cruise Terminal
Shared Transfer Paul Gauguin Cruise Terminal to Tahiti International Airport
Daily full buffet breakfast at InterContinental Tahiti Resort & Spa
All shipboard meals on Paul Gauguin
Complimentary beverages, including select wines and spirits, beers, soft drinks etc. on Paul Gauguin
Freedom of Choice Days in Tahiti
Complimentary 24-hour room service on Paul Gauguin
All shipboard entertainment on Paul Gauguin
Complimentary Wifi throughout the ship on Paul Gauguin
Complimentary water sports on Paul Gauguin
All onboard gratuities on Paul Gauguin
Freedom of Choice
For this package we have included Freedom of Choice days in the itinerary. Our per person price includes one tour on each Freedom of Choice day.
Pre-select one tour on the following day:
One "Freedom of Choice" tour on day 4
Expand the itinerary below for more details.
Day 1
Airport → InterContinental Tahiti Resort & Spa
Arrive at Tahiti International Airport where our representative will welcome and escort you to your transfer to InterContinental Tahiti Resort & Spa located a short 5 minutes drive from the airport.
Overnight stay in Tahiti at InterContinental Tahiti Resort & Spa in a Superior Ocean Room.
Day 2-3
InterContinental Tahiti Resort & Spa
Spend two days at leisure enjoying the wonderful accommodation and facilities at InteContinental Tahiti Resort & Spa. Enjoy a great array of activities, from sports, such as tennis and volleyball, to water-based activities and cultural pursuits. With a luxury spa, fitness centre and two superb infinity pools, the InterContinental Tahiti Resort & Spa is the quintessential island escape, with everything you need for a true French Polynesian getaway. Enjoy relaxing by the infinity sandy bottom pool or sipping delicious cocktails by the swim up pool bar. Perhaps take the time to explore the stunning island of Tahiti with a Tahiti Island Half Day Afternoon Tour (optional extra).
Overnight stay in Tahiti at InterContinental Tahiti Resort & Spa in a Superior Ocean Room.
Day 4
InterContinental Tahiti Resort & Spa
Enjoy your pre-selected tour from our Freedom of Choice options:
Lagoon Snorkelling Guided Tour - 2hrs (Afternoon Tour)
Discover underwater life in the "aquarium" lagoon location well known for it's clear waters and numerous multi-coloured fish. Depending on weather conditions and guest preference the snorkeling location can be subject to change.
OR
Mountain 4WD Safari - Full Day (Lunch NOT Included)
Venture out on a 4WD to the very heart of the island of Tahiti. Admire the valley of Papenoo, famous for its rivers and enjoy the incredible waterfall and tropical views. This is a relaxing place where you can really get back to nature. Your guide will be present throughout the journey and will answer any questions you may have about local flora, fauna and geology.
Lunch time on site of La Maroto. Available on site: picnic tables or restaurant Relais de la Maroto (payment on site)
Overnight stay in Tahiti at InterContinental Tahiti Resort & Spa in a Superior Ocean Room.
Day 5
InterContinental Tahiti Resort & Spa → Paul Gauguin
Spend a relaxing morning at the InterContinental Tahiti Resort & Spa. Once you have checked out of the hotel our representative will be there to transfer you to the Paul Gauguin Cruise Terminal which is located in town a nice 10 minutes drive from InterContinental Tahiti Resort & Spa. Receive a warm welcome onboard the Paul Gauguin from the crew and sail towards Huahine.
The day is spent getting to know crew and fellow guests while exploring the vessel that will be 'home' for the next 10 days. Meet Les Gauguins & Les Gauguines, Tahitian hosts and entertainers that bring the spirit of Polynesia to life on every Paul Gauguin voyage.
Day 6
Huahine, Society Islands
Don't be fooled by the vibe of this laid-back, secluded island. Many treasures are hidden among the lush rainforest and dramatic terrain. With a bit of exploration, you'll uncover some of the best-preserved archeological sites in French Polynesia. Underwater treasures await as well, when you explore the stunning lagoon.
Day 7 & 8
Bora Bora, Society Islands
Indulge in two full days in Bora Bora, exploring lush peaks, wandering white-sand beaches, and marveling at iconic views of Mount Otemanu. Take the plunge with a SCUBA excursion to see the island's colorful coral reefs (extra costs apply), enjoy a sunset jetboat ride (extra costs apply), or spend a lazy afternoon on our private beach. Like a priceless Paul Gauguin painting come to life, storied Bora Bora is colorful and unforgettable. The landscape alone will have you searching for adequate adjectives, especially once you see the lagoon—"turquoise" just doesn't do it justice.
A secluded atoll in the Tuamotu Archipelago, Rangiroa, meaning "vast sky" in Polynesian, is very aptly named. Life is beautifully simple in Rangiroa, the largest atoll of the Tuamotu Archipelago in the eastern Pacific Ocean. It's the perfect place to immerse yourself in the local culture. Tour a local black pearl farm, wander the village of Avatoru, or visit Dominique Auroy Winery, which produces French Polynesia's only wine label. The beauty of Rangiroa, classed by Captain Cousteau as one of the most beautiful diving spots in the world, is most evident in its underwater life:
Day 10
Fakarava, Tuamotus
Fakarava is an unspoiled paradise in every sense of the word. In addition to the many rare species of plants and animals you'll find in the UNESCO Biosphere Reserve, it's also a place of cultural and historical significance, with charming villages, ancient temples, and spectacular coral-adorned churches. The atoll is renowned for its immaculate beaches and the immense lagoon, whose colours evoke an infinite palette.
Have you met Les Gauguins and Les Gauguines yet? Our onboard hosts are at the ready to share their Polynesian culture, with Tahitian dance lessons, hands-on traditional craft demonstrations, and an array of activities for all ages. You'll see them on stage in the evening, wandering through the restaurants, teaching crafts in La Palette, or strumming and singing poolside while you're basking in the sun.
Day 12
Taha'a, Society Islands
As the day unfolds in front of you in Taha'a, where will you go? Exciting shore excursions await (extra costs apply), but so does Motu Mahana, Paul Gauguin Cruises' own private islet. Choose from swimming, snorkeling, kayaking, or simply lounging on the beach with a cold drink from our floating bar. Les Gauguines are also on hand to share musical entertainment and Polynesian crafts.
Motu Mahana is Paul Gauguin Cruises' own private islet, where nearly every activity is already included. Beach chairs, lunch tables, and umbrellas are all provided, as are full and floating bars and a sumptuous barbecue feast. Among the activities in which you can indulge are:
• Watersports: Kayaking, Snorkeling, and Swimming
• Beach Volleyball
• Pareo Tying and Handicraft Demonstrations
• Spa: Overwater Massage (by appointment, additional fee, weather permitting)
Day 13 & 14
Moorea, Society Islands
Step into a vibrant, colorful world in bright and beautiful Moorea, which welcomes you with azure lagoons, impossibly fresh tropical fruits, and palm-fringed beaches. Said to be the inspiration for James A. Michener's novel "South Pacific" (and the Rogers & Hammerstein's musical tribute, too), Moorea is a favorite port of travelers, though it might be hard to put your finger on why. The "Magical Island" hypnotizes with multi-hued lagoons, mountain peaks, quaint villages, and pineapples (which are said to be the most delicious in all of French Polynesia).
Day 15
Paul Gauguin → Airport
Tahiti's capital city of Papeete is where we'll part ways and say "until we meet again." Our representative will be waiting for you as you disembark to transfer you to Tahiti International Airport for your International flight back home.
Ocean Cruising
Paul Gauguin Society Islands & Tuamotus 14nts Cruise Package
(11809)
Important notes
Please note that this product is not part of our flexible booking policy as the supplier terms and conditions apply. Our team will advise of the exact booking conditions at the time of booking.
The scheduled itinerary is subject to delay, modification, or port-of-call cancellation due to weather and other causes beyond the control of the ship captain, the ship manager or Paul Gauguin Cruises. If necessary or appropriate, as determined in the discretion of the captain, the ship manager or Paul Gauguin Cruises, the ports of call and itineraries may be changed.
Why are international flights not included?
Following customer feedback, we do not include international flights in our holiday packages. Many prefer the flexibility to book flights with Frequent Flyer points or travel on specific airlines.
However, we are able to assist, so please just notify us during the booking process or contact our team.
In partnership with
Subscribe now to win a $500 Travel Voucher